中考英语阅读理解练习题带答案
  今年的中考复习已经进入了最后的`冲刺阶段,为了帮助大家更好地巩固复习英语科目,下面是小编整理的中考英语阅读理解练习题带答案,希望可以对大家的中考英语备考有所帮助。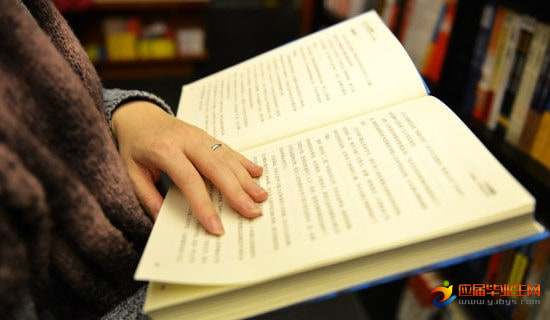 中考英语阅读理解练习题1:
  There would be a history exam and Phillip looked more and more worried. He hasn't thought the subject important since they began to study it this term. In class he always thought of the football matches between Class Three and Class Two and tried to find out a way to beat Class Two. Of course he didn't hear what Mr. Beckman said. His friend Sally could help him with his homework and hint[1] how he answered Mr. Beckman. But bad luck! The girl was ill in hospital and nobody would help him next Monday!
  Phillip thought hard and at last he found a way. He copied all the main points[2] on his wristbands[3] and then went to play football with his friends. It was Sunday yesterday. Even he didn't open his students' book! He was sure he would pass the exam and went on playing football and watching TV.
  But this morning, when the boy was going to dress himself, he couldn't find his shirt. He jumped off the bed and began to look for it everywhere, but he failed. His mother brought his breakfast in and found his bedroom was in a fearful mess[4]. She asked in surprise, "What's the matter, son?"
  "I can't find my shirt!"
  "You wore it for a week and I washed it when you fell asleep last night."
  "Who let you wash it?" Phillip shouted angrily.
  Notes:[1]hint/hInt/v. 暗示 [2]point/pInt/n.点 main point 要点 [3]wristband/`rIstbnd/n. 衬衣袖口 [4]in a fearful mess 零乱不堪
  1.Phillip is in Class T .
  2.Phillip has learned n in history class.
  3.Mr Beckman is Phillip's history t .
  4.Phillip was afraid he would f the history exam.
  5.Phillip l playing football very much.
  6.Usually Sally helped Phillip to p the history exams before.
  7.Phillip thought everything was r and didn't review history.
  8.Phillip's mother washed his shirt when the boy went to s .
  9.The woman thought Phillip's shirt d and washed it.
  10.Having heard his mother, Phillip was a with her.
  阅读理解练习题参考答案:
  1.Three 2.nothing 3.teacher 4.fail 5.likes
  6.pass 7.ready 8.sleep 9.dirty 10.angry
  中考英语阅读理解练习题2:
  When a light passenger plane flew off course[1] some time ago, something was wrong with it and it crashed[2] in the mountains and its pilot[3] was killed. The only passengers, a young woman and her two baby daughters,were unhurt. It was the middle of winter.Snow lay thick on the ground.The woman knew that the nearest village was kilometres away.She couldn't find anything in the snow but a suit-case[4]. When it grew dark, she turned the suit-case into a bed and put the children inside it, covering[5] them with all the clothes she could find. During the night, it got terribly cold. The woman kept as near as she could to the children and even tried to get into the case herself, but it was too small. Early next morning, she heard planes flying above and wanted to know how she could send a signal[6]. Then she had an idea. She wrote the letters 'SOS' in the snow. Luckily, a pilot saw the signal and sent a message by radio to the nearest town. It was not long before a group of people arrived and they took the woman and her daughters to hospital at once.
  Notes:[1]course/ks/n.跑道 [2]crash/kr/v.坠毁 [3]pilot/`paIlt/n.飞行员 [4]suit-case/`sju:tkeIs/n.行李箱 [5]cover/`kv/ v. 盖 [6]signal/`sIgnl/n.信号
  1.Where was something wrong with the plane?
  2.How many people were in the light passenger plane before it crashed?
  3.What did the woman make the suit-case into a bed for?
  4.What did the plane fly over the mountain for?
  5.Why did the woman write "SOS" on the snow?
  6.What did the group of people go to the mountains for?
  阅读理解练习题参考答案:
  1.It was above the mountains.
  2.There were four people in it.
  3.She did it to put her daughters in it.
  4.It flew there to look for them.
  5.She wrote the letters to ask for help.
  6.They went there to save them.
【中考英语阅读理解练习题带答案】相关文章: