学生英语笑话短文
  笑一笑十年少,有时候正儿八经的说笑话却觉得不好笑,可是一个很冷的笑话却能让自己笑良久,你有这样的经历么?现在,一起来开心爆笑下吧!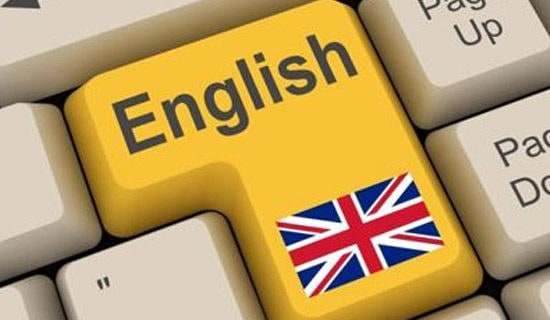 学生英语笑话短文篇一:
  A farm boy accidentally overturned his wagonload of corn. The farmer who lived nearby heard the noise and yelled over to the boy, "Hey Willis, forget your troubles. Come in and visit with us. I'll help you get the wagon up later."
  "That's mighty nice of you," Willis answered, "but I don't think Pa would like me to."
  "Aw come on boy," the farmer insisted.
  "Well okay," the boy finally agreed, and added, "but Pa won't like it."
  After a hearty dinner, Willis thanked his host. "I feel a lot better now, but I know Pa is going to be real upset."
  "Don't be foolish!" the neighbor said with a smile. "By the way, where is he?"
  "Under the wagon."
  学生英语笑话短文篇二:定义
  Mark, our youngest son, was born after I had completed my active Air Force career. As a retired colonel, I enjoyed discussing with the children my time in the service. One day,Mark asked me what a colonel was,and I suggested he look up the word in the dictionary."Dad,I think I found it,"he said,a few minutes later. "Kernel:the soft part of a nut.'"
  我最小的儿子马克,是我结束那富有挑战性的空军生涯后出生的.作为一个退役上校,我喜欢和孩子们聊聊我服役的'那段时光。一天,马克问我什么叫"上校",我建议化去查查字典。几分钟后,他说:"爸爸,我想我找到答案了。果仁:坚果中的柔软部分。"
  学生英语笑话短文篇三:A Fishing Lure
  A couple of young boys were fishing at their special pond off the beaten track. All of a sudden, the Game Warden jumped out of the bushes.
  Immediately, one of the boys threw his rod down and started running through the woods like a bat out of hell. The Game Warden was hot on his heels.
  After about a half mile, the young man stopped and stooped over with his hands on histhighs to catch his breath, so the Game Warden finally caught up to him.
  "Let's see yer fishin' license, Boy!" the Warden gasped.
  With that, the boy pulled out his wallet and gave the Game Warden a valid fishing license.
  "Well, son," said the Game Warden. "You must be about as dumb as a box of rocks! You don't have to run from me if you have a valid license!"
  "Yes, sir," replied the young guy. "But my friend back there, well, he don't have one."
  学生英语笑话短文篇四:实情
  The swimsuit issue of a magazine that displayed a model wearing a skimpy bikini on its cover was occupying the attension of a wide-eyed man. Disturbed,his wife said,"That's shameful!If I looked like that I wouldn't leave my house!"
  有个男人出神地盯着一本杂志的封面。那上面是一位穿着紧身比基尼泳装的女郎。他的妻子很生气,说:"真不像话,如果我穿的像她一样,我绝不出家门。"
  "To tell you the truth," the husband replied,"if you looked like that neither would I."
  "说句实话,"那男人说,"如果你像她那样,我也不会出家门的。"
【学生英语笑话短文】相关文章:
英语短文笑话10-01
短文英语笑话12-10
小学生英语笑话短文05-24
英语的短文笑话09-18
简短英语笑话短文10-22
英语笑话短文精选11-26
小学生英语笑话小短文10-05
英语笑话小短文the cat09-30
英语笑话短文超好笑11-25