经典的英文简历模板
  参考一些经典的英文简历能帮助外企个人求职者得到面试的机会。下面是应届毕业生网小编为大家精心推荐的.经典的英文简历模板,希望能够对您有所帮助。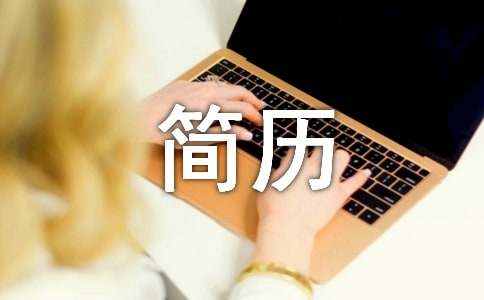 经典的英文简历模板(一)
  Garrett Birmingham
  2234 Palm Lane Houston, TX 82900
  TELL:****** Email:
  SUMMARY OF QUALIFICATIONS
  Seasoned outsoucing/off shoring professional with experience analyzing, transacting, implementing, managing, optimizing, and overseeing all aspects of life cycle
  Dedicated project manager with responsibility for recruiting, training, supervising, and retaining a team of more由an 50 professionals both in the US and abroad
  Proven analytical and strategic thinker having researched, synthesized, and recommended action plans for dozens of $lMM+projects at HP, Compaq, and IBM
  EXPERIENCE
  HANKEL INTERNATIONALINC.,CEO/CO-FOUNDER, HOUSTON,TX, 2003-present
  Created and manage best-in-class, 55-person business process outsourcing firm providing finance and accounting services to several of the leading middle-market CPA firms nationwide
  Grew company to more than $1 MM in revenue in first year
  Authored business model, plan, and strategy, set valuation, and solicited and secured venture funding
  Developed all components of corporate strategy including pricing, work flow process, market strategy, candidate identification, and IT infrastructure
  HEWLEETT PACKARD (HP)/COMPAQ, HOUSTON, TX, 1997-2003
  DIRECTOR, STRATEGY AND BUSINESS DEVELOPMENT-ENTERPRISE SYSTEMS GROUP
  Identified, developed, and executed g.rowth strategies for the $4B Inter-based server and storage business unit
  Launched company's first-ever IP-centric VC tour,partnering with leading Venture Capitalists in Silicon Valley to align tech investments with Cornpaq's overall tech strategy
  Ultimately g.rew additional revenue streams more than $120MM while building and managing a team of five Business Development Managers
  Sourced and negotiated multimillion-dollar complex deal with Broadcom's Serverworks division to license storage technology for inclusion in Serverworks chipsets
  INTERNATIONAL BUSINESS MACHINES (IBM), BUSINESS PLANNING ANALYST, AUSTIN, TX, 1995-1997
  Developed and supported comprehensive business case for proposed $400MM R&D laboratory
  Performed financial analysis on more than 10 development projects representing $65MM in investments
  Worked closely with senior management to consolidate, analyze, and communicate $2.5B in worldwide revenue forecasts and targets
  EDUCATION
  UNIVERSITY OF TENNESSEE GRADUATE SCHOOL OF BUSINESS -KNOXVILLE, 1995
  Master in Professional Accounting
  Magna Cum Laude Graduate
  UNIVERSITY OF TENNESSEE-KNOXVILLE,1993
  Bachelor of Business administration; Accounting Major
  ACTIVITIES/INTERESTS
  Avid options, derivatives, and stock trader since 1991
  Habitat for Humanity Volunteer.
  Youth soccer coach
  Enjoy tennis, cycling, running, traveling and photography
  经典的英文简历模板(二)
  Fidel Michaels
  60 W. 12th Street,
  New York, NY 10011
  212-229-****
  fidel.
  Title: MBA Finance with more than seven years of experience with handling of mutual funds and trading in primary market
  Career Objective
  Seeking a challenging and rewarding position with a financial service company engaged in managing mutual funds and other investments.
  Skills Summary
  Cognizant with all laws, regulations, and standard operating procedures related to the financial world
  Excellent integrity, interpersonal, and time management skills
  Fine team player, diplomacy, organization, professional management, and diplomacy
  Course work, internship, and relevant training in financial management
  Computer Skills: Basic, Lotus 1 2 3, WordPerfect, d-Base III
  Employment Highlights
  Finance Manager with Secura Investments, New York, NY from 2001 till date, where the responsibilities involve:
  Making arrangements for medium and long term finance for new companies and those established companies seeking to expand or diversify their business
  Managing the portfolios of retail clients
  Advising investor clients with mutual funds
  Assistant Finance Manager with InvestMart Investments Inc., New York, NY from 1998 to 2001, where the responsibilities involved:
  Understanding the requirements of retail clients and advising them on the appropriate course of investment
  Managing the portfolios of retail as well as major client investors
  Some experience with dealings of the secondary market
  Intern Finance Manager with Major Finance Corporation, New York, NY during 1997 - 98 where I learned all the fundamentals of regulations and operations of stock market and the interpersonal skills needed to deal with investors
  Educational Qualifications
  Bachelor in Business Administration from the New York University, NY in 1995
  Master in Business Administration from the New York University, NY in 1997
  Finance Course Work and Training:
  Corporation Finance
  Investment Strategies
  Stock Market Fundamentals
【经典的英文简历模板】相关文章:
经典的英文简历模板10-25
经典的英文简历模板07-31
经典律师英文简历模板10-01
经典的大学生英文简历模板01-18
会计英文简历经典模板范本11-21
2016会计英文简历经典模板07-21
经典英文简历02-09
财务会计英文简历经典模板07-23
CV英文简历模板英文简历模板08-15