毕业生英文版个人简历
  英文简历对很多毕业生来说都是十分棘手的,在制作前先来看看模板吧,下面是yjbys小编搜集整理的毕业生英文版个人简历,欢迎阅读,供大家参考和借鉴!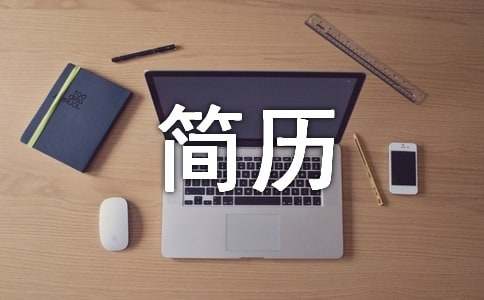 毕业生英文版个人简历1
  XXX
  Service xxx@
  (+86) 138-XXXX -XXXX
  Gender: Male
  Date of Birth:
  February. 1987
  SUMMARY OF QUALIFICATIONS:
  Two summers of accounting-related experience; 78% average in accounting courses
  Excellent teamwork and leadership skills demonstrated as Chair of Events Committee; increased club's membership over the last year
  Commended for high level of customer service as a Sales Associate for over three years
  EDUCATION:
  2010-present
  Bachelor of Commerce
  University of Toronto Mississauga
  Specialist: Accounting/Finance and Economics
  Working toward completion of IACO 51 credit hours
  Maintaining 78% average in accounting courses
  ACCOUNTING-RELATED EXPERIENCE
  Summers 2013, 2012
  Payroll Clerk
  Glaxo Wellcome
  Coordinated and implemented projects involving data collection, organization, computer input and data analysis
  Presented project findings as a five member team to senior management; resulted in company-wide policy changes for the Payroll/Finance Department
  Prepared monthly internal financial summaries for two large international customers
  Followed up on outstanding invoices by contacting customers
  OTHER EXPERIENCE:
  2013-Present
  Chair, Events Committee
  ISA (student cultural group) University of Toronto Mississauga
  Initiated and coordinated cultural events series, working collaboratively with up to 20 other students
  Planned time line, designed marketing and prepared budget
  200 students attended the three events with $500 over target raised
  Increased participation by 50% in 2012-2013
  2012-Present
  Sales Associate
  Athletes World
  Regularly exceed monthly sales goals
  Manage all customer interactions by listening attentively, determining their needs and making suitable recommendations
  Commended for high level of customer service and responsiveness to needs
  2011-Present
  Peel Women's Soccer Club
  Volunteer
  Promoted to Team Captain in Summer 2012
  Encouraged members to perform aggressively, while maintaining fair play and good teamwork
  Scheduled practices with members and coaching staff
  Summer 2011
  Telemarketer
  Liberty Cablesystems
  Promoted all cable services to existing and potential customers and achieved all sales targets
  Prepared invoices and other necessary paperwork on a timely basis
  COMPUTER SKILLS:
  Accpac, expert level of proficiency with Excel, Acces
  Self-evaluation:
  Professional knowledge and years of work experience and practical experience, I have accumulated a certain amount of work experience, and can work independently, good with people, team work and strong, energetic. Point your company for giving me the opportunity to first practice, I will take action and to prove to you, the only company to benefit from it. Aimed at training themselves, to their own platform for a show. The most important thing is the ability, I believe that your company will feel that I am a suitable candidate! Look forward to working with you face-to-face! The face of difficulties and then will use an optimistic attitude to deal with and face serious. Can bring benefits in the same time, I also hope that their work can be fun, learn more!
  毕业生英文版个人简历2
  Resume
  Personal Information
  Name: Wang Jiang Gender: male Date of Birth: 1986/02/22
  Residency: HuangShi Zip Code: 435002 Career Objective:English Teacher
  Home Tel: 086-0714-3809428 Mobile: 0714-13972773345
  Email: Wang Jiang 19860222@163.com Political Background:probationary party member
  Leadership Position:the chair of league member
  Address: HuBei province HuangShi City Ma Fang village
  Work Experience
  2005/07-2005/9:commended by dean to be an English private tutor in BeiJing
  2006/03--2007/05:QiHui private tutor Center as an English Tutor in XianNing
  2007/06-2008/12:as an English Tutor teaching High School student in HuangShi
  2007/10-2008/05:as a student secretary of the college of foreign studies
  2008/08-2008/12:an English training teacher of Info Tech Essentials, Inc. Huang Shi Branch
  Education
  2004/09--2007/06 XianNing University English Education Associate
  2007/09--2009/06 HuBei Normal Univercity English Bachelor
  Training
  2006/10--2006/12 No 14 Middle School in HuangShi city English cadet teacher
  Language Skills
  English excellent Japanese average
  Certifications
  2008/03 TEM Level 8 EVIII 0810045236
  2007/04 TEM Level 4 EIV 0710075088
  2006/06 CET-6 061242066001800
  2005/12 provincial Computer Level Test Band1 2005121141345
  2004/12 Mandarin Chinese Rating Certificate X1140430787
  2007/7 Teacher qualification certificate 20074210730000459
  Honors/Awards
  national scholarship
  the first ranking scholarship
  the second ranking scholarship
  3 good's student
  outstanding student leader9 f2 m: |# H,
  excellent League Member
  the second price in teacher skill competition in HuBei Normal University
  the first price in normal students' teaching lesson
  the third price in students'acqierement
  the outstanding price in first term in Telecommunications Cup Resume Competition
  Self Assessment
  self-confidence, industry, and enthusiasm as well as great passion for education
【毕业生英文版个人简历】相关文章:
应届毕业生个人简历英文版11-28
英文版个人简历09-05
英文版个人简历11-18
英文版的个人简历12-10
英文版个人简历范文12-07
个人简历范文英文版本08-04
英文版个人简历封面10-28
个人简历模板英文版09-12
英文版个人简历示范07-20