英文版的个人简历
  英语简历是宣传和包装外企个人求职者的最有效工具。下面是应届毕业生网小编为大家精心推荐的英文版的.个人简历范本,希望能够对您有所帮助。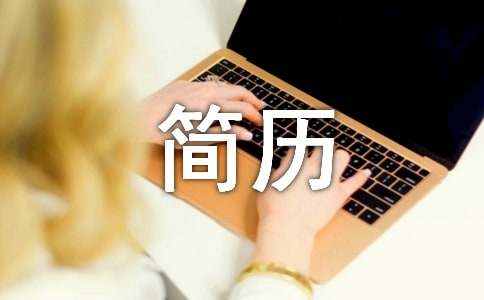 英文版的个人简历范本(一)
  Kate Anderson
  823-456-789
  xuexila.com
  Career Objective
  To achieve success in the field of digital marketing and grow with the organization
  Summary of Digital Marketing Techniques Used
  Strategic analysis
  Keyword research and analysis
  Email marketing
  SEO (Search Engine Optimization)
  PPC advertisements
  E-marketing plan and content development for email marketing and PPC advertisements
  Work Profile
  Pigeon Technicals Ltd
  January 2008 - Present
  Digital Marketing Specialist
  Role:
  Analyzing business performance with the help of digital tools and reports
  Analyzing the available resources and digital tools. Web traffic analysis using various digital tools like Google analytics
  Preparing interactive strategic digital marketing plan
  Creating awareness about the company's brand
  Assuring proper implementation of different digital marketing tools and techniques such as SEO, PPC advertisement, email marketing, etc.
  Keyword analysis and research
  Analyzing and checking the success of the digital marketing techniques used
  Providing online help to clients to achieve success
  Achievements:
  Improvement in sales report every year. 100% increase in sales this year compared to the lastbecause of new techniques and strategies
  Received best department and best marketing executive award for two years consecutively
  Sparrow Technologies
  April 2005 - December 2007
  Digital Marketing Executive
  Role:
  Conducting second line analysis and research of business performance
  Analyzing current trends and new tools and techniques of digital marketing
  Implementation of digital marketing techniques according to strategic plan by seniors
  Keyword analysis and research
  Interacting with clients and help them to achieve success
  Achievements:
  70% increase in sales for the year 2007 compared to sales for the year 2006
  Achieved best team award in the year 2006-2007
  Software Skills Used
  MS Office
  SQL server
  Photoshop
  Dream weaver
  Deepmetrix
  Academic Credentials
  Master of Science in Integrated Marketing from New York University in 2004
  Certificate in Digital Media Marketing from New York University
  Interests
  Elementary painting sketches
  Origami
  Playing guitar
  Writing marketing blogs
  References
  Sam Walter
  Digital Marketing Manager
  Pigeon Technicals Ltd
  Samantha Dawson
  Digital Marketing Manager
  Sparrow Technologies
  英文版的个人简历范本(二)
  Annie Smith
  69 N. Grant Street, Mid Lake City, California 84301
  Cell :( 988) 598-1331
  Email: xuexila.com
  Career Objectives:To gain the position of a Customer Service Billing Administrator where my skills and experience will contribute towards the growth of the organization.
  Core Competencies:
  Good knowledge of mathematics that can handle complex billing tasks
  Excellent analytical and problem solving skills
  Proficient in computer applications like Excel, Word and Outlook
  Excellent interpersonal and communication skills
  Ability to handle multiple tasks and meet deadlines
  Proficient in handling tasks independently as well as a part of the billing team
  Ability to handle sensitive and private information in a professional manner
  Educational Qualifications:
  Bachelor's degree in Mathematics from University of California in the year 2003
  Work History:
  Organization: CF Engineering Groups, California
  Duration: March 2005 till date
  Designation: Customer Service Billing Administrator
  Responsible for processing the organization billing through a weekly cycle in the Deltek FMS database
  Handles the tasks of supervising and monitoring every stage of processing invoice
  Performs responsibility like issuing various reports and other administrative tasks like filing and copying and updates the same to the billing manager
  Produces invoices as well as distributes and mails the invoices to the concerned person
  Handles tasks like Issuing and Processing Billing Reports
  Responsible for Data Entry of time sheets, and expenses on a daily basis
  Assist department in handling day-to-day functions on areas of billing
  Organization: NKOI Group Co Inc, California
  Duration: January 2004 to February 2005
  Designation: Billing Administrator
  Perform tasks like maintaining records for management reports and inventories of supplies required
  Handles the charge of making proper calculations of the charges for jobs performed as well as maintains some billing logs
  Reviews the invoices for general cost charging errors
  Coordinates as well as responds to all service calls required by customer
  Performs filing duties in accordance with the specific request
  Responsible for handling day-to-day clerical duties like typing, filing and handling mails
  Personal Details:
  Name: Annie Smith
  Date of Birth: 15/03/1978
  Employment Status: Full time
  Relationship status: Married
  Reference:
  Mr. Charlie Smith
  Customer Service Billing Head
  Lopez Associates Co Inc, California
  Cell: 123-589-3655
  Email: a.com号
【英文版的个人简历】相关文章:
英文版个人简历09-05
英文版个人简历11-18
英文版兼职的个人简历03-11
英文版的兼职个人简历03-01
英文版的个人简历模板10-20
英文版的个人简历范文10-28
英文版的个人简历模板10-29
英文版的个人简历范本03-06
英文版的个人简历范文03-11