2017最新英文简历
  个人英文简历,对很多英语不好的同学,是十分困扰的,下面是小编搜集整理的2017最新英文简历,欢迎阅读。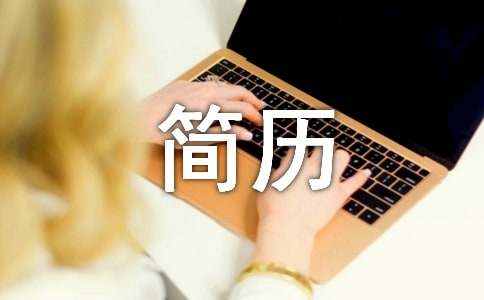 2017最新英文简历范文一
  English Resume
  Name:
  Gender: male
  Date of Birth: 19XX/05/12
  Residency: HuangShi
  Zip Code: 43XXXXX
  Career Objective:English Teacher
  Mobile: xxxxxxxxxxx
  Email: xxxxxxx
  Political Background:probationary party member
  Leadership Position:the chair of league member
  Address: HuBei province HuangShi City Ma Fang village
  Work Experience
  20XX/07-20XX/9:com#mended by dean to be an English private tutor in BeiJing
  20XX/03--20XX/05:QiHui private tutor Center as an English Tutor in XianNing
  20XX/06-20XX/12:as an English Tutor teaching High School student in HuangShi
  20XX/10-20XX/05:as a student secretary of the college of foreign studies
  20XX/08-20XX/12:an English training teacher of Info Tech Essentials, Inc. Huang Shi Branch
  Education
  20XX/09--20XX/06 XianNing University English Education Associate
  20XX/09--2015/06 HuBei Normal Univercity English Bachelor
  Training
  20XX/10--20XX/12 No 14 Middle School in HuangShi city English cadet teacher
  Language Skills
  English excellent Japanese average
  Certifications
  20XX/03 TEM Level 8 EVIII 0810045236
  20XX/04 TEM Level 4 EIV 0710075088
  20XX/06 CET-6 061242066001800
  20XX/12 provincial com#puter Level Test Band1 20XX121141345
  20XX/12 Mandarin Chinese Rating Certificate X1140430787
  20XX/7 Teacher qualification certificate 20XX4210730000459
  Honors/Awards
  national scholarship
  the first ranking scholarship
  the second ranking scholarship
  3 good's student
  outstanding student leader9 f2 m: # H,
  excellent League Member
  the second price in teacher skill com#petition in HuBei Normal University
  the first price in normal students' teaching lesson
  the third price in students'acqierement
  the outstanding price in first term in Telecom#munications Cup Resume com#petition
  Self Assessment
  self-confidence, industry, and enthusiasm as well as great passion for education
  2017最新英文简历范文二
  RESUME
  Name:xxx
  Gender: Male
  Date: July 1978
  Resident Status: ***
  Characteristics: Prudent、Honest and Dedicated
  Qualifications: *** Industrial University with major in com#puter Science and Technology,and IT project management graduate
  Certificate: Microsoft MCSE and MCDBA certification, Share Point development engineers of the B-type car
  Courses:
  System categories: DOS, Windows, NT Server, Server 2000and 2003.
  Software categories: Office, Photoshop, Dreamweaver, Firework, and Flash
  Network security: firewalls, CIW.
  Language categories: Basic, C, Visual C + +, ASP.NET.
  Database Class: PowerBuilder, SQL Server
  Advantage: server security and management, CMS (Web Site Management System) systems development, Share Point development and maintenance.
  Software: proficient in MIS, ERP, CMS, and other related OA systems, and accumulated nearly ten com#plete source code and development experience.
  Hardware: design and implement the *** Economic and Technological Development Zone "BoDa " intelligent building construction, which has a com#plete cabling and routers, switches configuration experience.
  Management capabilities: the development of strategies and technology deployment, technical team building and management, coordination of the project development and implementation of the various aspects, grasp the overall progress of the Group Information.
  Skills:
  Familiar with the various software and hardware installation, configuration and maintenance; SQL Server database design, management and maintenance.
  Familiar with the IIS ASP + + SQL Server Web site design and maintenance.
  Familiar with the TCP / IP, NetBIOS network protocol and subnet division.
  Familiar with WINS、DNS、 DHCP、 Exchange、 Proxy and network server configuration, management and maintenance.
  Good at learning new knowledge and has a certain language skills and management experience and strong com#puter professional English reading ability.
  Main experiences:
  From 2003 to 2009, worked in *** Technology Park Development Limited as a Network General Manager, designed and developed the wdjlw.cn network management system and was responsible for all aspects of wdjlw.cn net work on the website of strategic objectives for the following departments: Planning Division, Department of com#merce, the editorial department, technical department.
  In 2002, got Microsoft MCSE network engineer and database administrators MCDBA certification
  In 2001, worked in *** construction group Bejing subsidiary com#pany and did systems integration, MIS management information system development work for the success of *** Intelligent Building of 1000 Katherine LAN network topology program.
【2017最新英文简历】相关文章:
2017最新英文简历模板09-05
2017最新版求职英文简历01-02
2017最新毕业生英文简历范文09-02
2017最新研究生英文简历范文12-11
2017最新计算机专业英文简历10-09
2016最新英文简历08-07
英文简历模板201708-26
最新英文简历格式模板01-18
2018最新英文简历模板10-03