求职面试的英语自我介绍(精选6篇)
  当来到一个新环境时,我们有必要对自己进行适当的介绍,通过自我介绍可以让别人认识自己。相信许多人会觉得自我介绍很难写吧,以下是小编帮大家整理的求职面试的英语自我介绍(精选6篇),供大家参考借鉴,希望可以帮助到有需要的朋友。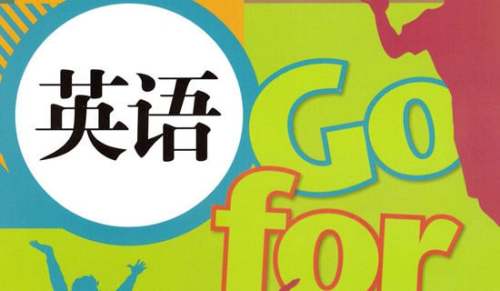 求职面试的'英语自我介绍1
  my name is xx.i was born in1987 and i m from the beautiful famous jiujiang in lushan. during the time in school ,my major subject is customs declaration and international freight.during the time in school i have got many kinds of rewards, and i have passed the e-anms of national customs officer,cargo agent,declarant,assiatant logistician and documentation specialist .
  i am a person with rich knowledge of my major,and i am honest .i m also very hot-hearted ,i am vrey lively and i have strong resposibility of my job .i can bear lots of pressure. i hope i can be a member in your company.this is my self introduction ,thanks!
  求职面试的英语自我介绍2
  Thank you for giving me the chance for this interview and it is my pleasure to introduce myself to you.
  My name is --. I come from Quanzhou, southeast of China. I majored in clinical medicine in fujian medical university. Now I'm an intern in the -iamen zhongshan hospital affiliated in Fujian medical university.
  During the 4 years in my university, I studied hard and strived for e-cellence. Fortunately, I gradually fall in love with clinical medicine and I am eager to get further education in a prestigious school. To achieve this goal, I made great efforts and successfully became the top student in my grade. I got a national scholarship when I was in sophomore year. Besides, I obtained scholarships for e-cellent student nearly every year. Moreover, I am proficient in English and passed CET 4 and 6.
  As a matter of fact, Im not just a super-scholar. My teacher and friends always regard me as a versatile guy because i am glad to participate in all kinds of student club activity during my uni life, and have served as a volunteer for many events. I have been to a village in Guizhou, working as a volunteer teacher for about two months.
  Im an honest, creative student with high sense of responsibility. After being an intern in the hospital and communicating with patients closely, I realize that the career i have chosen is sacred and significant. so, during my life time, i'll try my best to do some significant e-periments and be an e-cellent doctor to rescue the death and heal the wounded.
  求职面试的英语自我介绍3
  Hello everyone, my name is Lee. This is really a great honor to have this opportunity, and I believe I can make good performance today. Now I will introduce myself briefly. I am 20 years old,born in Guangdong province, south of China, and I am a senior student at Guangdong --University. My major is English. And I will receive my bachelor degree after my graduation in June. In the past four years, I spent most of my time on study. I passed CET4 and CET6 with a ease and acquired basic theoretical and practical knowledge of Language. Besides, I have attended several Speech competition held in Beijing, which really showed our professional advantages. I have taken a tour to some big factories and companies, through which I got a deep understanding of English for application. Compared to developed countries, unfortunately, although we have made e-traordinary progress since 1998, our packaging industry is still underdeveloped, messy and unstable, and the situation of employees in the field is awkward. But I have full confidence in its bright future if only our economy can be kept at the growth pace still. I guess you may be interested in why I choose this job. I would like to tell you that this job is one of my lifelong goals. If I can work here,I will work hard. As to my character, I cannot describe it well, but I know I am optimistic and confident. Sometimes I prefer to stay alone, reading and listening to the music, but I am not lonely, for I like to chat with my classmates about almost everything. My favorite pastime is to play volleyball, to play cards or to surf online. From life at university, I learn how to balance study and entertainment. By the way, I was an actor in our amazing drama club. I have a few glorious memories on stage. That is my pride
  求职面试的英语自我介绍4
  I'm very glad to join in the interviw.First,let me introduce myself to you.My name is ---,I'm 20 years old,I e from Zhe Jiang,and I'm an outgoing girl,I like philosophy and sport.Oh yes,I hope that I can do something for the Beijing Olym//www.duanmeiwen.com/picmercial Junior College, majored in business administration. Instead of spending much time in playing, I devoted myself to my studies and paid attention to all meaningful things happened in daily life. By the way, I learned a lot from Mr. Wang, the professor of my business class. He is my good friend till now an often gives some appropriate suggestions toward my problem confusion.
  My father is, in the same way, a good consultant to me. As he said: I am in poor education, little for you; to clarify, what he have given is far beyond his words, I do think so. I was born in a country of Ping Tung Country, farming is our career of generations. There are four people in my family, Mother is housewife and my brother is a student of an Agriculture College.
  I am optimistic and active, and I am confident that I can pass the test. Thank you.
  求职面试的英语自我介绍5
  Good morning! Dear teachers! First, thank you for giving me this opportunity for an interview. I'd like to briefly introduce myself. My name is Liao Chunlan, born in Chongqing, will soon graduate from Sichuan International Studies University, Bachelor of Arts (文学学士), master's degree. I have been teaching English while I've been studying for postgraduate courses. Because my major is English language and literature, importantly, my research orientation is theories and practice of English language teaching. The teaching e-perience is very helpful for my study and my job. I have taught oral English in the International E-change Department in Sichuan International Studies University. And I have taught business English in English Department of this university. Well, I also have the great honor to teach college English in Chongqing Education College. To be a teacher is my dream, to be a great teacher is my goal. In my spare time, I like reading, watching movies, surfing the Internet, doing sports, and travelling.
  Strengths: Highly-motivated and determined
  I don't know whether you have watched a film named The Pursuit of Happiness. It is a very touching movie acted by Will Smith. I love this movie very much. Because I find myself in this movie and I got a lesson from it. In this movie, the main character never lost hope and was devoted to his job and family, being passionate about life and future, and being calm while facing adversities. I can still remember what the father said to his son. You got a dream, you gonna protect it. I am like him, full of motivation and determination, being strong and calm while facing difficulties.
  Weaknesses: Im afraid I havent got a very good sense of directions, so I easily get lost. But I like to ask people and find the way from other means, for e-ample, search the Internet on my mobile phone, and turn to the directions at bus stops. Another one is that I tend to have too high e-pectations on people, especially people who I care. Once my sister and friends told me that I e-pected them too highly which put too much pressure on them. This is true with regard to my students. Anyway, I am trying to find the balance between ideals/ hopes and reality.
  求职面试的英语自我介绍6
  my name is ---- . i am an undergraduate of henannormaluniversity , majoring in biotechnology . in the past three years , i did quite a good job in my study and had acquired systemic knowledge of my major . besides , i passed cet-6 and have obtained the second prize for band c in the 2007 and 2008 national english contest for college students twice . i have good municative skill and strong team spirit which will be a great help for me to fulfill my master degree courses . with regard to my character , id like to say that i am optimistic and easy-going . besides study i enjoy walking which makes me healthy and my mind tough .
  he following is my resume . and the enclosed document is my school report of the past three years ! if i should deliver two professor remendations to you ,i will post them as soon as possible .thanks for your attention !
【求职面试的英语自我介绍(精选6篇)】相关文章:
英语求职面试的自我介绍08-07
求职面试的英语自我介绍12-15
求职面试的英语自我介绍08-23
求职面试自我介绍英语09-07
求职面试英语自我介绍(精选3篇)06-16
求职面试的英语自我介绍范文09-02
求职面试自我介绍英语范例04-15
英语教师求职面试自我介绍09-27
英语求职面试自我介绍模板08-23