英语求职面试自我介绍模板
  在求职时应该如何用英语进行自我介绍呢?以下是小编收集的相关资料,仅供大家阅读参考!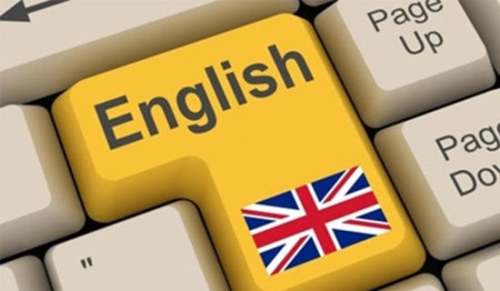 英语求职面试自我介绍一
  Good afternoon .I am of great hornor to stand here and introduce myself to you .First of all ,my english name is ...and my chinese name is ..If you are going to have a job interview ,you must say much things which can show your willness to this job ,such as ,it is my long cherished dream to be ...and I am eager to get an opportunity to do...and then give some examples which can give evidence to .then you can say something about your hobbies .and it is best that the hobbies have something to do with the job.
  What is more important is do not forget to communicate with the interviewee,keeping a smile and keeping your talks interesting and funny can contribute to the success.
  I hope you will give them a wonderful speech .Good luck to you !
  英语求职面试自我介绍二
  Good morning. I am glad to be here for this interview. First let me introduce myself. My name is Youtheme, 24. I come from GuangZhou,the capital of GuangDong Province. I graduated from the ****** department of *****University in July ,2001.In the past two years I have been prepareing for the postgraduate examination while I have been teaching *****in NO.****middle School and I was a head-teacher of a class in junior grade two.Now all my hard work has got a result since I have a chance to be interview by you.
  I am open-minded ,quick in thought and very fond of history.In my spare time,I have broad interests like many other youngers.I like reading books, especially those about ****.Frequently I exchange with other people by making comments in the forum on line.In addition ,during my college years,I was once a Net-bar technician.So, I have a comparative good command of network application.I am able to operate the computer well.I am skillful in searching for information in Internet.I am a football fan for years.Italian team is my favorite.Anyway,I feel great pity for our country's team.
  I always believe that one will easily lag behind unless he keeps on learning .Of course, if I am given a chance to study ****** in this famous University,I will stare no effort to master a good command of advance ******.
  英语求职面试自我介绍三
  my name is xx, this year's x years old, from xx, i am honored to be able to participate in the xx recruitment interview. i was a more cheerful character who likes to listen to music, see movies, and friends during their spare time playing baseball, is more like a busy person. character of his own strong sense of responsibility at work, i will be very seriously treat their work, the university, i was in the class served as the organization members and the group secretary for the school and the work of the class i will try to complete, he organized his classmates to go out barbecue, organized the department's welcome party, these activities are tempered by their own people largely interpersonal and communication skills, if they had the opportunity to enter the xx and no doubt will be faster integration into, and the to do their job.
  as a fresh college students, the most difficult is the role of work practice changes and exercise capacity, their part-time to go out in times of peace, did promotions in supermarkets have been in sales this year, recommended by a counselor internship in the school's dean of the 2 months, perhaps other interviewers work experience than i do, but i believe they have the ability to work xx.
【英语求职面试自我介绍模板】相关文章:
求职面试自我介绍英语03-21
英语教师求职面试自我介绍04-03
求职面试的英语自我介绍08-23
2018英语求职面试自我介绍08-11
2018求职英语面试自我介绍03-14
英语求职面试自我介绍201708-11
2016求职英语面试自我介绍04-08
求职面试的英语自我介绍范文03-18
面试英语:求职面试英语对话03-18