求职面试时英文自我介绍(精选5篇)
  当碰到不熟悉的'人时,常常要进行自我介绍,自我介绍是人与人进行沟通的出发点。那么自我介绍应该包括什么内容呢?以下是小编帮大家整理的求职面试时英文自我介绍(精选5篇),欢迎阅读与收藏。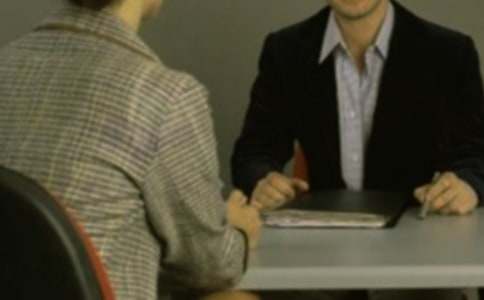 求职面试时英文自我介绍1
  Hello everyone, my name is Lee.
  This is really a great honor to have this opportunity, and I believe I can make good performance today.
  Now I will introduce myself briefly.
  I am 20 years old,born in Guangdong province, south of China, and I am a senior student at Guangdong xxUniversity.
  My major is English.
  And I will receive my bachelor degree after my graduation in June.
  In the past four years, I spent most of my time on study.
  I passed CET4 and CET6 with a ease and acquired basic theoretical and practical knowledge of Language.
  Besides, I have attended several Speech competition held in Beijing, which really showed our professional advantages.
  I have taken a tour to some big factories and companies, through which I got a deep understanding of English for application.
  Compared to developed countries, unfortunately, although we have made extraordinary progress since 1998, our packaging industry is still underdeveloped, messy and unstable, and the situation of employees in the field is awkward.
  But I have full confidence in its bright future if only our economy can be kept at the growth pace still.
  求职面试时英文自我介绍2
  My name is xxx. Ill graduate from China Medical University in July next year. And, my major is Imaging of Medicine, which is one of the most famous majors in our university. In my way of thinking, education is an important aspect of my life. I appreciate that our professors put great emphasize on the academic teaching of the solid theory foundation during our four year course.
  On the other hand, I must admit, practice is the sole criterion for testing truth. Through the whole semesters of the fifth year in school for clinic practice, I make great progress in practical application. At the mention of my qualification, I have passed CET-4 in English and CCT-2 (=the second level) on computer already.
  I have a good command of imaging computer system PACS; Not only do my qualification make me a perfect candidate, my personality is well suited: Im honest, stable, aspiring, and have high sense of responsibility, strong will and indomitable spirit .I think I have the excellent ability of working independent1y or with a diverse work force as well. Apart from the above mentioned, my scholastic pursuit make me spare no effort to get down to everything.
  Needless to say, nothing but perseverance, diligence can lead me to the way of success. Its indeed unchangeable truth. It is my eagerness for putting my book knowledge into the farthest application .With my pious enthusiasm and sincerity, I want to join you to work for your hospital.
  I believe that, I can because I think I can.
  Thank you for your consideration of my application...Thank you.
  求职面试时英文自我介绍3
  Good morning,my dear teachers,my dear professors.i am very glad to be here for your interview.my name is sunhao,i am 18 years old .i come from wuhan ,a very beautiful aicent city.
  Generally speaking ,i am a hard working student especially do the thing i am interested in. i will try my best to finish it no matter how difficult it is. when i was sophomore, i found web design very interesting, so i learned it very hard . to weaver a homepage for myself, i stayed with my pesonel computer for half a month.,and i am the first one in my class who own his homepage. forthermore,i am a person with great perserverence. during the days preparing for the first examination,i insist on running every day, no matter what the weather was like.and just owning to this,i could concentrate on my study and succeeded in the end.
  Ok, that is all,thank you for your attention.
  求职面试时英文自我介绍4
  Dear Sir or Madame.
  Hello ! I m XX ,I feel I will be fit for the job needed in your company. I'm 22 years old and in good health. After graduation from XXXXa middle school, I have studied IT for many years. I am a better man.Do well in personal responsibility ,I am good at both operating a PC,I like palying basketball.computer and listening to the music.I'm interested in the position .
  I want very much to be accepted by your company. I'll work hard if I can be a member in your company.
  求职面试时英文自我介绍5
  I am very happy to introduce myself here.I was born in Liaoning Province.I graduated from Nankai University and majored in International Trade. I like music and reaing books,especially economical books. It is my honor to apply this job. I hope I can realise my dream in our company.Please give me a chance.Thank you very much
  it is my great pleasure to introduce myself.i was born in LIAONING. My major is international trade. I was graduated in Nankai University. My hobby lies in the music and reading, especially like economics.
  i am glad that i can take part in this interview and i am sincerel.
【求职面试时英文自我介绍(精选5篇)】相关文章:
英文求职面试时的"甜言蜜语"11-14
如何准备求职面试时自我介绍11-02
自我介绍英文模板求职01-06
自我介绍求职模板英文12-31
求职英文自我介绍范文07-18
2017求职英文自我介绍08-20
求职面试时的自我介绍经验分享03-13
如何准备求职面试时的自我介绍05-08
教师求职的英文自我介绍12-30
2018求职面试英文自我介绍08-27