英文励志文章:Spare No Efforts in Doing Things
  导读:Pride goes before, and shame comes after.下面是小编分享的励志文章,欢迎阅读!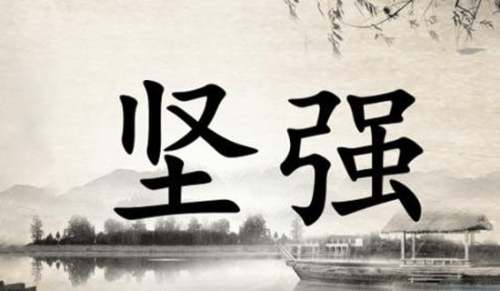 part 1
  Concentration and perseverance built the great pyramids on Egypt's plains .
  The matter of a single trade can sppuort a family.The master of seven trades cannot support himself.
  Now I know that in order to grow and flourish I must spare no efforts in doing things and keep a little in advance of the times . Those who reach the top are the ones who are not content with doing only what are required of them .They do more.They go extra mile ,And another.
  I will Spare No Efforts In Doing Things.
  Now I knowthat I cannot pursue a worthy goal,steadily and persistently ,with all the powers of my mind and yet fail . If I focus the rays of sun with a burning glass , even in the coldest days of winter.I can kindle a fire with ease.
  I will Spare No Efforts In Doing Things.
  The weakest living creature , by concentrating his powers on a single object can accomplish good results while the strongest ,by dispersing his effort over many chores,may fail to accomplish anything.Drops of water ,by continually falling,hone their passage through the hardest of rocks but the hasty torrent rushes over it with hideous uproar and leaves notrace behind.I will leave my trace.The world will know I have been here.
  I will Spare No Efforts In Doing Things
  part 2
  Whether sixty or sixteen, there is in every human being's heart the lure of wonders, the unfailing childlike appetite of what's next and the joy of the game of living. In the center of your heart and my heart there is a wireless station: so long as it receives messages of beauty, hope, cheer, courage and power from men and from the infinite, so long are you young.
  无论是60岁还是16岁,你需要保持永不衰竭的好奇心、永不熄灭的孩提般求知的渴望和追求事业成功的欢乐与热情。在你我的.心底,有一座无线电台,它能在多长时间里接收到人间万物传递来的美好、希望、欢乐、鼓舞和力量的信息,你就会年轻多长时间。
  An individual human existence should be like a river—small at first, narrowly contained within its banks, and rushing passionately past boulders and over waterfalls. Gradually the river grows wider, the banks recede, the waters flow more quietly, and in the end, without any visible break, they become merged in the sea, and painlessly lose their individual being.
  人的生命应当像河流,开始是涓涓细流,受两岸的限制而十分狭窄,尔后奔腾咆哮,翻过危岩,飞越瀑布,河面渐渐开阔,河岸也随之向两边隐去,最后水流平缓,森森无际,汇入大海之中,个人就这样毫无痛苦地消失了。
  Youth means a temperamental predominance of courage over timidity,of the appetite for adventure over the love of ease.This often exists in a man of sixty more than a boy of twenty.Nobody grows old merely by a number of years.We grow old by deserting our ideals.
  青春意味着战胜懦弱的那股大丈夫气概和摈弃安逸的那种冒险精神。往往一个60岁的老者比一个20岁的青年更多一点这种劲头。人老不仅仅是岁月流逝所致,更主要的是不思进取的结果。
  Years may wrinkle the skin,but to give up enthusiasm wrinkles the soul. Worry, fear, self-distrust bows the heart and turns the spirit back to dust.
  光阴可以在颜面上留下印记,而热情之火的熄灭则在心灵上刻下皱纹。烦恼、恐惧、缺乏自信会扭曲人的灵魂,并将青春化为灰烬。
【英文励志文章:Spare No Efforts in Doing Things】相关文章:
励志文章05-16
元旦英文文章09-29
励志的文章09-10
励志小文章11-28
短篇励志文章11-28
名人励志文章11-28
励志创业文章09-12
新年励志文章07-26
爸爸励志文章11-20
平凡励志文章11-18