财会专业英文简历范文
  一份简历的.好坏,直接就影响到了求职者的工作机会。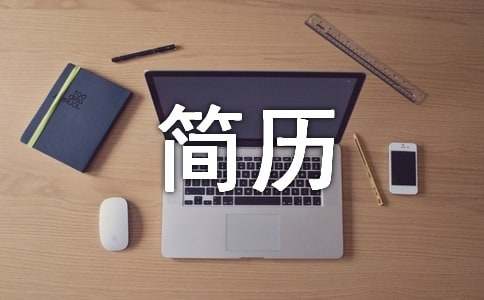 篇一:财会专业英文简历范文
  yjbys
  A 26-year-old shanxi woman
  Degree: bachelor's degree
  Length of work: fresh graduates
  Expected salary: negotiable
  Work place: Beijing - no restrictions
  Job objective: cashier
  Strong ability to execute ability and strong ability to learn
  Work experience
  (I worked for 3 years, got 1 job)
  Beijing excepted real estate agency
  Working hours: June 2014, 2014.
  Job title: sales director
  Work content: mainly responsible for making calls to meet the clients, recommending the property, also promoting the business of the company, recruiting the estate agent to register.
  Education experience
  June 2014, graduated from hebei institute of science and technology, education
  Language skill
  English: general
  Certificate award
  Certificate name: university English level 4: December 2011: national college English test committee
  Certificate name: certificate of accounting certificate issued in October 2012: qinhuangdao finance bureau
  Certificate name: national computer secondary certification time: May 2013: the ministry of education testing center
  Certificate name: C1 driver's license time: July 2013 issue: jincheng city vehicle management award
  self-description
  Have solid accounting knowledge, familiar with accounting procedure, have obtained the accountant's qualification certificate. Be able to use all kinds of Office software skillfully, can use the accounting software such as friend. It also has the dexterity to spot the money.
  篇二:财会专业英文简历范文
  yjbys
  She is 31 years old
  Education: junior college
  Working years: 5-8 years
  Expected salary: 5,000 to 8,000 yuan
  Location: Beijing - chaoyang international trade
  Objective: asset/money management | financial/accounting assistant
  Strong interpersonal communication skills Ability to perform Strong learning ability Have affinity The good faith integrity a strong sense of responsibility Composed inside collect Sunshine is bright Connections to the vast Be good at innovation
  Work experience
  (seven years of work, two jobs)
  Hebei university farming and animal husbandry group feed co., LTD
  Working hours: January 2009 to April 2013 [4 years 3 months]
  Job title: accountant
  To be responsible for the audit of the certificate of the company, the registration of the books, the accounting, and the custody of the accounting records; To regularly check the accounts payable and to liquidate the receivables in time; To keep the financial ledger, accounting statements and accounting materials, and keep financial secrets; , according to the requirement of the company leaders in a planned way, rational use of funds to control at any time, to lead the implementation of finance analysis and assessment, to facilitate the company leadership take measures to ensure effective use of funds; Finish other tasks assigned by the company leader.
  Beijing giant weitong technology co., LTD
  Working hours: June 2013 to March 2016 [2 years 9 months]
  Position name: financial/accounting assistant and cashier
  Job description: mainly responsible for daily cash collection and reimbursement, and banking; The bank deposit journal and cash journal; The average is the salary; To carry out the financial system of the company and assist the manager in the management of the company's financial management.
  Education experience
  He graduated from hebei university in July 2008
  self-description
  Lively open and bright, optimistic upward, adaptable, on competitors, studious, down-to-earth, serious and responsible, loyal honest principle when it comes to do, never shirk responsibility.
【财会专业英文简历范文】相关文章:
2.财会专业简历封面
7.财会职位简历范文