学生英文简历格式范文
  主试者可能每天要看的履历不只上百封,停留在一份履历的`时间顶多不超过10~20秒的时间。因此建议将文章内容以条列方式呈现,让主试者在短短的时间内能马上抓住这份履历的重点。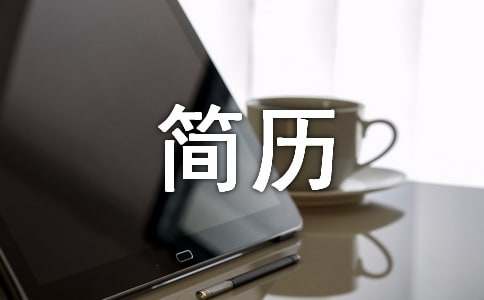 学生英文简历格式范文篇一
  yjbys
  Female, 22,
  Education: college
  Working fixed number of year: students
  Expected salary: 5000-8000 yuan
  Working location: guangzhou - li wan
  Objective: tutor teacher | | phone sales, car sales | | customer service specialist/assistant
  Strong interpersonal communication skills Strong learning ability The good faith integrity a strong sense of responsibility Sunshine is bright
  Work experience (work for 1 year 5 months, do 2 job)
  Shantou city longhu district Po Yang tutoring center
  Working time: in September 2015 to December 2016 (1 year 3 months]
  Job title: tutor
  Work content: tutoring students homework, school shuttle to go to school
  The bamboo creek restaurant in guangzhou
  Working time: July 2014 to September 2014 [two months]
  Job title: waiter
  Job content: responsible for order tidy up the table, a teapot to the guest, etc
  Education experience
  Graduated in June 2017 Shantou shantou vocational college ideological and political education professional
  Self description
  I am a diploma in ideological and political education, has the strong ability of expression, broad scope. Three years of university life to my life added a lot of color, also let me learn a lot less than the knowledge in society. I very love my major, also know to adapt to the fierce competition in today's society all-round development, excavate the potential of their own, so I took an active part in extracurricular activities, reading some useful books, enhance self-cultivation, pay attention to the common development of body and mind. I will be full of enthusiasm and full of confidence to meet the challenge of the social work and bring it to me.
  学生英文简历格式范文篇二
  yjbys
  Male, 25, The cantonese
  Education: college
  Working fixed number of year: students
  Expected salary: negotiable
  Working location: guangzhou - tianhe - the pearl river new town
  Objective: medical representative car sales | | phone sales/channel manager | | area real estate sales
  Education experience
  Since the school guangdong lingnan institute of technology marketing
  Self description
  I warm and cheerful, friendly, hard-working, serious and responsible, patient, good at communicate with people, have strong team cohesion.
  In the normal school life, have done many part-time jobs. For example: send leaflets, questionnaire investigation, also played a summer job to the factory, with military training, enterprise development, experience the different operation procedures, all kinds of work way and communication skills.
  Two years of college and two years of experience as a soldier, my organization and coordination ability, management ability, to enhance the strain capacity and so on, make me have good psychological quality, let me have more advantages in the competition, let me in my career in go higher and further.
---
【学生英文简历格式范文】相关文章:
1.英文简历格式范文