程序员英文简历格式范文
  英语简历也能体现求职者对于外来文化的.了解和接受程度。很多词语或说法是中国特有的,HR视角:外国人是绝对无法理解的。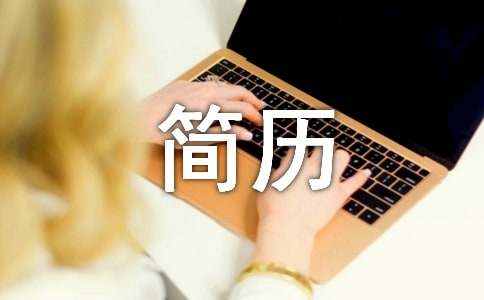 程序员英文简历格式范文篇一
  yjbys
  Male, 20, The cantonese
  Education: college
  Working lives: within 1 year
  Expected salary: negotiable
  Working location: guangzhou - there is no limit
  Objective: other software/Internet development | software engineer position | | another computer product development/registered
  Work experience (work for six months, made a job)
  Soar team computer co., LTD. Sanshui district, foshan city
  Working hours: between September 2015 and March 2016] [6 months
  Job title: software developer
  Working content: mainly responsible for computer software development
  Project name: staff management system
  Development tools: eclipse + Apache Tomcat 7.0 + Mysql database + SSH framework
  Project description: the project first first subdivided into nine modules: department management, position management, user management, system management, recycle bin, signed in, leave, leave a message, submit the announcement
  Then in the corresponding login different roles assigned the corresponding permissions:
  1. The super administrator (department of management, position management, user management, system management, the recycle bin)
  2. Employees (check-in, leave, leave a message)
  3. The administrator (announcement)
  To be responsible for the module: the employee management system implementation, delete, change, check and maintain the stability of the system
  Project experience:
  Through the familiar with the project, the technology of J2EE development, applying the Mvc to WEB project development, familiar with work process of SSH, more in-depth understanding of the Action, such as writing, to more clearly understand the Mvc three-tier architecture. Should do when the project is on track to be justified, to complete the project on time, team work is necessary, through project can improve the team cooperation ability.
  Education experience
  Guangdong lingnan institute of technology of software engineering in school today
  Self description
  1, with the rigorous work attitude, work conscientiously responsible
  2, has the good team consciousness, can keep good communication with teammates, by complete the relevant work
  3, have the spirit of independent thinking and good ability of creative thinking, the courage to challenge new things
  4, with strong ability to adapt, can quickly adapt to the new environment and integrated into the group
  程序员英文简历格式范文篇二
  yjbys
  Male 22 years old
  Education: college
  Working lives: fresh graduates
  Expected salary: negotiable
  Working location: guangzhou - there is no limit
  Objective: other software/Internet development
  Education experience
  Today in the school of zhuhai city vocational technology school numerical control technology
  Professional skills
  AutoCAD: skilled experience: 1 year
  Certificate of award
  Certificate name: CAD drawing issued by time: in October 2015
【程序员英文简历格式范文】相关文章: