历年考研英语阅读理解真题
  阅读理解的技巧和方法有助于提高答案正确率及答题速度。下面小编给大家准备了历年考研的英语阅读理解真题及答案,一起来练习一下吧!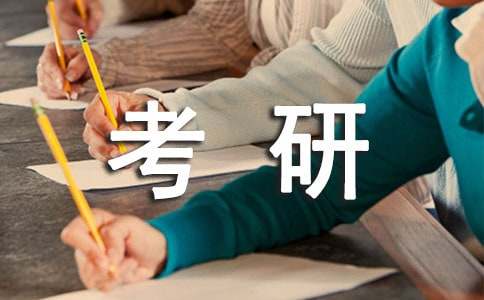 第一篇:
  Faces, like fingerprints, are unique. Did you ever wonder how it is possible for us to recognize people? Even a skilled writer probably could not describe all the features that make one face different from another. Yet a very young child-or even an animal, such as a pigeon-can learn to recognize faces. We all take this ability for granted.
  We also tell people apart by how they behave. When we talk about someone's personality, we mean the ways in which he or she acts, speaks, thinks and feels that make that individual different from others.
  Like the human face, human personality is very complex. But describing someone's personality in words is somewhat easier than describing his face. if you were asked to describe what anice facelooked like, you probably would have a difficult time doing so. But if you were asked to describe anice person,you might begin to think about someone who was kind, considerate, friendly, warm,and so forth.
  There are many words to describe how a person thinks, feels and acts. Gordon all ports, an American psychologist, found nearly 18 000 English words characterizing differences in people's behavior. And many of us use this information as a basis for describing, or typing, his personality. Bookworms, conservatives, military types-people are described with such terms.
  People have always tried totypeeach other. Actors in early Greek drama wore masks to show the audience whether they played the villain's(坏人)or the hero's role. In fact, the wordspersonandpersonalitycome from the Latin persona, meaningmask.Today, most television and movie actors do not wear masks. But we can easily tell thegood guysfrom thebad guysbecause the two types differ in appearance as well as in actions.
  61. The main idea of this passage is     .
  A)how to distinguish people's faces
  B)how to describe people's personality
  C)how to distinguish people both inward and outward
  D)how to differ good persons from bad persons
  62. The author is most probably a      .
  A) behaviorist
  B) psychologist
  C) writer
  D) sociologist
  63. Which of the following is NOT true?
  A) Different people may have different personalities.
  B) People differ from each in appearance.
  C) People can learn to recognize faces.
  D) People can describe all the features of others.
  64. The reason why it is easier to describe a person's personality in words than his face is that  .
  A) a person's face is more complex than his personality
  B) a person's personality is easily distinguished
  C) people's personalities are very alike
  D) many words are available when people try to describe one's personality
  65. We learn from the passage that people classify a person into certain type according to   .
  A) his way of acting and thinking
  B) his way of speaking and behaving
  C) his learning and behavior
  D) his physical appearance and his personality
  第二篇:
  Most young people enjoy some form of physical activity. It may be walking, cycling or swimming, or in winter, skating or skiing. it may be a game of some kind football, hockey(曲棍球), golf, of tennis, it may be mountaineering.
  Those who have a passion for climbing high and difficult mountains are often looked upon with astonishment. Why are men and women willing to suffer cold and hardship, and to take risks on high mountains? This astonishment is caused probably by the difference between mountaineering and other forms of activity to which men give their leisure.
  Mountaineering is a sport and not a game. There are no man-made rules, as there re for such games as golf and football. There are, of course, rules of a different kind which it would be dangerous to ignore, but it is this freedom from man-made rules that makes mountaineering attractive to many people. Those who climb mountains are free to use their own methods. If we compare mountaineering and other more familiar sports, we might think that one big difference is that mountaineering is not a'team game'. We should be mistaken in this. There are, it is true, no'matches'between'teams'of climbers, but when climbers are on a rock face linked by a rope on which their lives may depend, there is obviously teamwork.
  The mountain climber knows that he may have to fight forces that are stronger and more powerful than man. He has to fight the forces of nature. His sport requires high mental and physical qualities.
  A mountain climber continues to improve in skill year after year. A skier is probably past his best by the age of thirty, and most international tennis champions are in their early twenties. But it is no unusual for a man of fifty or sixty to climb the highest mountains in the Alps. They may take more time than younger men, but they probably climb with more skill and less waste of effort, and they certainly experience equal enjoyment.
  66. Mountaineering is a sport which involves    .
  A) hardship
  C) physical risk
  B) cold
  D) all of the above
  67. The main difference between a sport and a game lies in    .
  A) uniform
  C) rules
  B) activity
  D) skills
  68. Mountaineering is also a team sport because    .
  A)it involves rules
  B)it involves matches between teams
  C)it requires mental and physical qualities
  D)mountaineers depend on each other while climbing
  69. Which of the following is NOT true?
  A) Mountaineers compete against each other.
  B) Mountaineers compete against other teams.
  C) Mountaineers compete against nature.
  D) Mountaineers compete against international standard.
  70. What is the best title for the passage?
  A) Mountaineering
  B) Mountain Climbers
  C) Mountaineering is Different from Golf and Football
  D) Mountaineering Is More Dangerous Than Other Sports
  >>>>>>参考答案<<<<<<
  第一篇:1.C 2.B 3.D 4.D 5.D
  第二篇:1.D 2.C 3.D 4.C 5.A
【历年考研英语阅读理解真题】相关文章:
中考英语阅读理解真题训练09-30
考研英语:阅读真题常见词汇10-07
英语阅读理解训练题10-22
考研英语真题访谈11-20
研英语阅读真题11-30
2017职称英语考试真题阅读理解题目10-18
托福历年阅读真题涉及的高级词汇06-28
中考英语阅读理解训练题10-01
小学英语阅读理解训练题11-08
历年英语二级笔译真题10-16