考研英语面试自我介绍范文
  关于考研的英语自我介绍范文一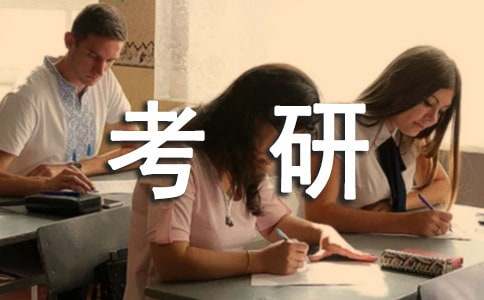 Good morning, everyone! I am glad to be here for this interview. First, let me introduce myself to you. My name is Li Ming. I was born on April 23, 1981. I am a local person. I am graduating from University this June. I major in Chinese literature. I hope I could get the opportunity to finish my postgraduate courses in Peking University which I have desired for a long time. I have the confidence because I have such ability! I am a girl who is fervent(热情的), outgoing and creative. At the same time, I think I am quick in mind and careful in everything. I am looking forward to my postgraduate studies and life. I will soon prove that your decision of choosing me is the wisest. Thank you for giving me such a valuable opportunity!
  考研复试英语自我介绍范文二
  Good morning/afternoon, my dear teachers (my dear professors)。 I am very glad to be here for your interview. My name is ___.I am ___ years old. I come from _______, a very beautiful city. My undergraduate period will be accomplished in _______university in July, 2009. And now, I am trying my best for obtaining a key to ________ University.
  Generally speaking, I am a hard-working student. I will try my best to finish it no matter how difficult it is. When I was sophomore, I found web design very interesting, so I learned it very hard. To weave a homepage for myself, I stayed with my personal computer for half a month, and I am the first one in my class who own his homepage. Furthermore, I am a person with great perseverance. During the days preparing for the first examination, I insist on running every day, no matter what the weather was like. And just owning to this, I could concentrate on my study and succeeded in the end.
  Well, in my spare time, I like basketball, tennis and Chinese chess. Also, English is my favorite. I often go to English corner to practice my oral English on every Thursday, and write compositions to improve my written ability. But I know my English is not good enough, I will continue studying.
  Ok, that's all, thank you for your attention.
【考研英语面试自我介绍范文】相关文章:
考研面试英语自我介绍范文07-15
考研面试自我介绍英语范文01-12
考研复试英语面试自我介绍范文06-25
考研英语面试自我介绍11-30
考研面试英语自我介绍范文4篇11-16
考研复试面试的英语自我介绍范文08-27
2017考研英语面试自我介绍07-07
考研面试英语自我介绍模板07-12
2015考研面试英语自我介绍08-18
mpa考研英语面试自我介绍07-07