面试时的英文自我介绍5分钟
  少人凭着良好的教育背景和丰富的工作经验一路过关斩将,却往往在英语面试的环节上功亏一篑,而最终无法实现自己的职业理想。如下是给大家整理的,希望对大家有所作用。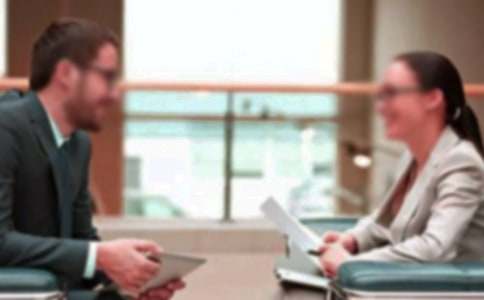 面试时英文自我介绍5分钟(一)
  Sir or madam,
  Good morning. I am glad to be here for this interview. First let me introduce myself. My name is ***, **years old. I come from ******,the capital of *******Province. I graduated from the ******* department of *****University in **** ,****.In the past *** years I have been preparing for the postgraduate examination while I have been teaching *****in NO.****middle School and I was a head-teacher of a class in junior grade two.Now all my hard work has got a result since I have a chance to be interviewed by you .
  I am open-minded ,quick in thought and very fond of history.In my spare time,I have broad interests like many other youngers.I like reading books, especially those about *******.Frequently I exchange with other people by making comments in the forum on line.In addition ,during my college years,I was once a Net-bar technician.So, I have a comparative good command of network application.I am able to operate the computer well.I am skillful in searching for information in Internet.I am a football fan for years.Italian team is my favorite.
  I always believe that one will easily lag behind unless he keeps on learning .Of course, if I am given a chance to work ****** in this famous corporation,I will put all my effort to master a good command of advance ******.
  Thank you!
  面试时英文自我介绍5分钟(二)
  Good morning, my name is LXG, it is really a great honor to have this opportunity for a interview, I would like to answer whatever you may raise, and I hope I can make a good performance today. I'm confident that I can succeed.
  Now I will introduce myself briefly, I am 20 years old, born in shandong province ,east of china, and I am curruently a senior student at UPC of Information and Engineering Control. my major is Information and Signal Processing, and I will receive my master degree after my graduation in june. In the past 3 years,I spend most of my time on study and research, Ihave passed CET6 and I have acquired basic knowledge both in theory and in practice.
  Through college life,I learn how to balance between study and entertainment. By the way,I has acted as class Mission secretary for two years and given the title of an excellent class leader. I had a few glorious memory on stage.That is my pride.
  Sometimes I prefer to stay alone, reading, listening to classic music, but I am not lonely, I like to chat with my classmates, almost talk everything ,I have lots of interest, such as films,travels,handwriting ,sports and so on. My favorite pastime is playing basketball, also, I like blogging on the internet. if you are interested in my blog, you can visit my website: , it will be my honor.
  I think I'm a good team player and I'm a person of great honesty to others. Also I am able to work under great pressure. That's all. Thank you for giving me the chance.
  #拓展知识#
  测试应聘者对公司的.了解程度:
  Caroline: From reviewing your resume, I can see that you performed excellently in school. What I want to know is why you think you're right for this job.
  Caroline: 从你的简历,我可以看出你在校时很优秀。我想知道为什么你认为你适合这份工作。
  Cindy: I am always interested in news coming from your industry, and I'm deeply impressed by your company's sales performance. To have risen 200-percent in the domestic market over just the past three years is an incredible feat. I also admire and agree with the employee developmental values that the company has adopted. I find that my personal goals and ideas about business operations fit perfectly with the companys goals and mission statement.
  Cindy: 我一直关注你们行业的新闻,公司在过去三年里中国市场的业绩增长了两倍,这给我留下了很深的印象。同时我也很喜欢贵公司培养员工的企业文化。我觉得我的个人发展目标、商业理念和公司的目标完全吻合。
  Caroline: So you are well aware of our company. It appears that you have done your fair share of research.
  Caroline: 你对我们公司很了解,看来你提前做了很多功课啊。
  Cindy: Yes, in addition to judging whether I am the right fit for C&C, I believe that its also crucial for me to know if this company is right for me. Ive been impressed by the service provided here by everyone from the receptionist to the assistant. I am confident that I will have a very rewarding and successful career here.
  Cindy: 是的,除了判断我是否符合C&C的要求外,了解公司是否适合我也很关键。从前台到助理的接待都给我留下了深刻印象,我觉得我在这儿能开创有价值而且成功的事业。
【面试时的英文自我介绍5分钟】相关文章:
面试时的英文的自我介绍锦集7篇12-28
面试时常见的英文问题10-27
面试时的英文的自我介绍范文汇编十篇01-18
英文面试时常用的英语语句12-08
英文面试时不要犯的错误11-14
英文面试时谈薪酬福利11-15
经典面试时的自我介绍06-27
2017面试时的自我介绍06-27
英文求职面试时的"甜言蜜语"11-14
面试时护士自我介绍01-30