导师的出国英文推荐信
  导师的出国英文推荐信1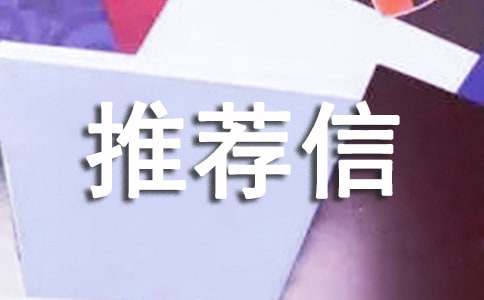 To Whom It May Concern:
  I would like to enthusiastically recommend Pei Yi for admission to the Department of Electrical Engineering and Computer Science, University of California Berkeley. Pei Yi not only has academic background and technical qualifications for admission to your program, but also has demonstrated the independence, perseverance, and other personal characters necessary to succeed in Sciences.
  I have worked with Pei Yi for one and a half years since he began the Principal Fund Project in 2002. I think he has developed a mature character as a young academic research worker. Pei Yi is a very diligent student in our lab. He is almost the last one leaving the lab every day. To acquaint himself with the work more quickly, he chose my graduate course: Electron Physics. Though he has an excellent scholastic aptitude, I was afraid that the course was a little difficult for an undergraduate student. As things went by, I found my worry was quite unnecessary. He studied relevant courses such as quantum mechanics by himself and got the highest score for my course. An intelligent young man with hard-working spirit can always live a fruitful and effective life.
  I'm deeply impressed by his ability to work independently. I was very busy last year for official work, and have little time to guide him. However every time I see him, he was working or reading in the lab. He told me that he learned by himself through reading the academic journal and learned from other groups in our laboratory. In addition, he has a strong desire for good quality of academic work. He attended every seminar and had a successful corporation with researchers from other groups.
  A flexible and adaptable people can do any work assigned to him, so does Mr. Pei. During the period of his principal fund research, he established the suitable model for field emission, and finished the simulation of space charge effect. He also made prominent progress on calculation of field-enhancement factor and wrote two papers. One paper is accepted by "Series of The First Principal Fund Papers" and another paper is to be submitted to an international journal. This is also a demonstration of his Science and English ability.
  It is my belief that Pei Yi's combination of the technical skills with a high level of moral standards has been critical to his personal and professional development and he will succeed in any task due to these abilities and characters. If you require any further information about the student, please feel free to contact me.
  Sincerely Yours
  Gangming Zhang
  导师的出国英文推荐信2
To whom it may Concern,
  I am writing this letter to attest to Paul's skills in language and public relations. In the four years I have known him, I have been consistently impressed with his ability not only to negotiate complex ideas in other languages, but also to relate these things in a personable, conscientious fashion. His manner in these cases is both professional and personal, two qualities which I find particularly valuable in a professional setting. He has personally helped me in professional negotiation for everything from train tickets to contract information, and I have always been able to count on him.
  I first met Paul in school, where he was a student at the university at which I taught. He was well-known to most of the westerners in town, who could call from different universities to ask for his help. Sometimes this help involved translation of professional documents, and sometimes it involved personal help in making phone calls. Many of these westerners continue to call him today, even though they live quite far away from him, because they have come to trust him very much. From this foundation in public relations Paul has found positions in various professional capacities and has been highly-valued in each place. He is generally the sort of employee a company finds most valuable in its dealings with both foreign and domestic clients. He puts people at their ease with his language ability and manner, both of which communicate to people that they can relax and simply communicate.I would highly recommend Paul as an employee. His experience and manner are rare and very valuable.
【导师的出国英文推荐信】相关文章:
出国留学导师推荐信模板12-18
出国导师推荐信13篇12-03
出国导师推荐信格式模板11-24
出国导师推荐信(10篇)09-23
出国导师推荐信10篇09-23
考研导师推荐信英文08-23
出国推荐信英文范文3篇12-17
导师老师推荐信11-28
考博的导师推荐信09-29
导师推荐信(15篇)09-20