2017英文简历填写模板
  简历中有这样几项内容是关键卖点:学历、能力、工作经历,这是重点突出,加中笔墨归纳和汇总的地方,要集中进行阐述,阐述时要层次分明、重点突出、扬长避短、简明鲜亮。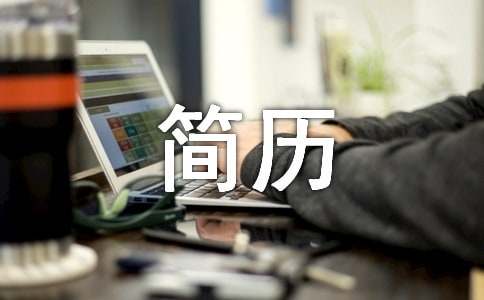 2017英文简历填写模板一
  Name:
  tel:13xxxxxx
  Email:***@
  Seeking for a operation and maintenance position in XX biomass power station
  EDUCATION
  Sep.2011-Jun.2014 ** university
  Diploma of college, major in automation specialty
  Received third-class scholarship (2013)
  Electronic design com#petition first prize (2012)
  POWER STATION/OPERATION EXPERIENCE
  Jan.2014-May.2014 Qiaobu international energy equipment co., LTD
  Resource analysis assistant
  Assisted the boiler attendant is responsible for the movement of the 12 mw biomass power generation unit com#bustion adjustment work
  Through the DCS system monitor the running status of generator parameters, recorded to solve problems in a timely and regular feedback
  Daily to pour brake operation of equipment, as well as the inverter parameter setting and correction
  May.2013-Jul.2013 Voice vies to answer first submitted to the controller
  Circuit Design
  Used the circuit hardware and software design skills, such as c + + design voice number and its controller
  Realized voice time vies to answer first times to reset, and other functions
  OTHER EXPERIENCE
  Nov.2012-Feb.2013 Department of Organization
  Minister
  Organized all kinds of exhibition activities many times
  CERTIFICATES
  Stoker labor certificate, water treatment industry national vocational qualification certificate
  CET-4 (435)
  HOBBIES
  Browsing news
  2017英文简历填写模板二
  Caifeng Wen
  Shantou International Trade Development Co.
  Central Jinsha Road Shantou 515041
  (0754)888888888
  Born: June 3,1969
  160cm,58kg
  Single
  Excellent Health
  Native Place: Zhuhai
  Objective
  To work as an English secretary at an enterprise with foreign investment in Zhuhai
  Experience
  1992-Present Office secretary at Shantou International Trade Development Company. Responsible for writing English Correspondence and telecommunications to foreign trade partners.
  Education
  1990-1992 Secretarial Course, Shantou University. Coursework included: secretarial principles, office administration, management, business English, English word processing, stenography, bookkeeping.
  Skills
  Computer programming. Typing 55 wpm.
  Personal Qualities
  Communication skills, accuracy in handling details, cheerful personality, strong leadership and a sense of responsibility.
  References
  Dechun Ma, Office director, Shantou International Trade Development Company. Tel:ccccccccccc
【2017英文简历填写模板】相关文章:
如何填写简历模板04-05
2017应聘英文简历模板word02-17
2017个人英文简历模板06-25
英文简历自我介绍201703-07
厨师英文简历模板03-26
英文简历模板201603-11
机电英文简历模板04-08
化学英文简历模板04-03