建筑师个人英文简历模板
  简历的'撰写意在突出自我,展现自我实力,同时给应聘者留下深刻的好印象。下面是小编搜集整理的建筑师个人英文简历模板,欢迎阅读,供大家参考和借鉴!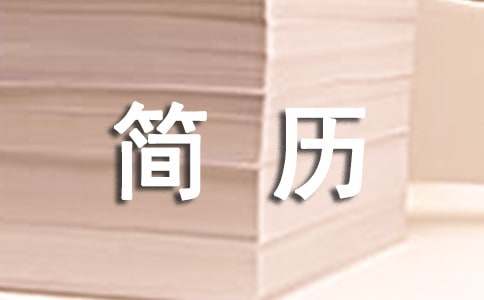 Jason Bond
  FOT 1011
  1209 2nd Avenue south
  Birmingham, AL 35294
  Telephone No: 205-592-1019
  Email id:bondjason@gmail.com
  Education
  Sept 1980 - Dec 1982
  Masters of Architecture
  ABC University (Oakland, California)
  Fall 'Plan Off' competition winner
  Graduated with honors
  Sept 1975 - June 1979
  Bachelor of Environmental Design
  XYZ University (Brighton, New York)
  Affiliations
  Student Body President
  New York Future Architect Association (Clinton, New York)
  Experience
  March 1990 – present
  Staff Architect
  ABC & Son Engineers, (Buffalo, New York)
  Residential and commercial design, site inspections, working drawings, MiniCad, renderings。
  September 1984 - February 1990
  Architectural Assistant
  XX & XX Associates (Los Angeles, California)
  Model preparation, preliminary design, AutoCAD。
  January 1983 - August 1984
  Architectural Assistant
  XYZ Engineering (San Jose, California)
  Responsible for all phases of project planning and design from initial site visit to as built and drafting。
  Additional Skills
  Computers & Internet
  Comfortable in IBM / clone or Mac environments。
  Extensive use of Microsoft Office Suite and web design software。
  Developed personal and several other web pages。
  Knowledge of computer networking that includes prior work with Microsoft NT 4.0 and Novell 3.12, 4.0.
  英文简历中最常用到的句型
  During the past then years,my experience hasbeen concentrated in_______________
  I have a strong aptitude for working withnumbers and extensive experience with computersoftware applications.
  In applying for the position of ... I offer myqualifications, which I believe will meet yourexacting requirements.
  My work experience and my scholastic endeavorshave thoroughly prepared me for employment in______________
  I offer extensive knowledge of _____________________
  In addition,I have excellent problem-solving skills and feel that, if given the opportunity,I would be an immediate as well as a long-term asset to your firm.
  I am presently working as a ... for __________
  I am capable of working independently or as a member of a team and feel confident ofmy ability to provide quality performance in any assignment that I undertake.
  I believe that my expertise and entrepreneurial insight can be utilized to theadvantage of a growing enterprise with a need for effective and efficient financialmanagement and cost control.
  I am proficient in the operation of a _____________________
【建筑师个人英文简历模板】相关文章:
建筑师求职个人英文简历09-15
建筑师个人求职英文简历09-14
建筑师英文简历范文08-09
建筑师个人简历模板范文10-21
建筑师个人工作小结模板11-04
个人英文简历模板10-16
IT人员个人英文简历模板10-14
应聘个人英文简历模板12-07
审计个人英文简历模板11-09