考研复试英文自我介绍范文汇编五篇
  当碰到陌生人时候,我们就有可能用到自我介绍,自我介绍是人与人进行沟通的出发点。但是自我介绍有什么要求呢?以下是小编帮大家整理的考研复试英文自我介绍5篇,欢迎大家分享。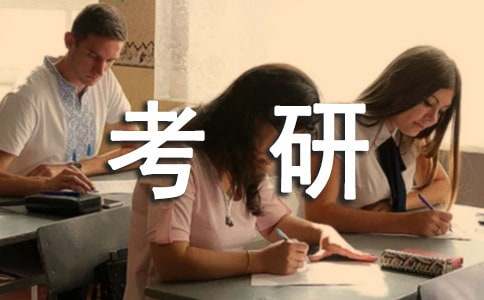 考研复试英文自我介绍 篇1
  Good morning, respected professors. I'm very glad to be here for this interview. My name is xxx, xxx years old. I come from xxx, the capital city of xxx Province. My undergraduate period will be accomplished in xxx Department of xxx University in June, 20xx. In the past two years I have been preparing for the postgraduate examination. Now all my hard work has got a result since I have a chance to be interviewed by you. So I just feel a little bit excited。
  I'm open-minded, quick in thought and very fond of learning. In my spare time, I like reading books, especially those about economics and management. In addition, during my collage years, I was once a Net-bar technician. So, I have a comparative good command of network application. I'm able to operate the computer well. I'm skillful in searching for information on internet. I like accounting profession very much and I am willing to take it as my life career. So, I'm trying my best for obtaining a key to Shandong University. I'll continue my effort stably for the goal whatever the result. I'll never regret. Thanks for your listening。
考研复试英文自我介绍 篇2
  Good morning, dear professors.
  Thank you for giving me the opportunity to have this interview.
  I am 姓名,graduating from the Department of 专业 at 大学 University. Born into a middle-class family in 城市,省份,I have been influenced by my father's keen interest in 学科. He teaches 学科 in a University and always tells me a lot about 学科内容.
  Therefore, when I was a little kid, I enjoyed reading stories about the 学科,from...to...
  That's why I decided to take 学科 as my major in university.
  I am open-minded, quick in thought and very fond of 学科. In my spare time, I have broad interests like many other students. I like reading books, especially those about 学科.I also like English very much, and have pass CET-6 this last year, but I do think there's still a long way to go, so I won't give up my English study, and I'll keep improving my oral and listening ability. Thank you very much for your time and attention.
考研复试英文自我介绍 篇3
  Hello every one,
  My name is ***,I'm **years old. Now let tell youabout my plans in the postgraduate study.
  First, Ihope I can form systematic view of *****. As for ******, my express wish is toget a complete comprehension of the formation and development as well as**************.
  Ifpossible, I will go on with my study for doctorate degree.I am looking forwardto making a solid foundation for future profession after two years study here.
  Thenplease let me tell something about my hometown. I am from , a famous city witha long history over ****years. It is called "****" because there were lots of***even ***years ago. The city lies in the eastern part of the province. It isthe center of politics, economy and culture. Many ***** were born here, forinstance, ***, ***** and so on . . You know, there is a saying that "The greatnessof a man lends a glory to a place". I think the city really deserves it. Thetop three artware are Shoushan Stone, cattle-horn combs and bodilesslacquerware. In addition, it is famous for the hot springs. Theyare known forhigh-quality. Visitors athome and abroad feel it comfortable bathing here.Thereis my beloved hometown.
  I thinknoting is diffficult if you put your heart into it ,so my future will be veryniace ,right?
考研复试英文自我介绍 篇4
  Dear Professors:
  It is mygreat pleasure to be here. My name is xx, graduated from xxDepartment of xx University. During my four-year study in the university as an under-graduate student, I have built up a solid foundation of professional knowledge, as well as a rich experience of social activities.
  I am a determined person, always willing to achieve higher goals. Whats more, I am good at analysis, with a strong sense of cooperation. All of these led me to the success of passing the first round of the entrance examination to the Masters degree.
  Personally, I am very humorous and easy-going, enjoying a good relationship among my classmates. In my spare time, I like to read books regarding how to be myself and how to deal with problems. Music and movies are my favorite entertainments. As for my sport interest, I could not deny my greatest interest is football. Playing this game brings me a lot of glory, happiness and passion.
  All in all, University, with a highly qualified faculty and strong academic environment is the university I have long admired. I believe that I am a very qualified applicant for admission into your Master of __目标专业__ and can contribute to the enrichment or diversity of your university.
  THANK YOU FOR YOUR ATTENTION
考研复试英文自我介绍 篇5
  Nice to meet you, dear teachers and professors. I am honored to be informed to have this interview.
  My name is Li Bai,coming from Rizhao, a beautiful city of Shandong Province. I graduated from Qingdao Technological University , taking software engineering as my major.
  As for my strongest strength ,I think it is my responsibility in work and study ,which promote me unceasingly devote myself to my work. In group cooperative work, I always try my best to finish my part on time and make sure that correct.
  In my spare time, I am big on reading books, especially those about biography. These stories of famous person make me wise. I also have passion for running. During the days preparing for the postgraduate entrance examination, I persisted in running every day except raining day.
  When I prepared my graduation thesis,my adviser impressed me deeply. He is hard-working and treat learning very seriously. Sometimes he repeats my email ,telling me many details about what should I do and where I should focus on. So that, I realize I need learn more and more practice. If I am given a chance to study at your esteemed university ,I will concentrate on my study and make great efforts to master my subjects.
  So that is all, thank you for your attention!
  考研复试自我介绍英文三
  Good morning,dear professors. Thank you for giving me the opportunity to have this interview.
  My name is Du Fu,coming from Zunyi,a very beautiful city of GuiYang province.I will graduate from GuiZhou university and my major is biotechnology.
  I am a hard working person with great perseverance. I will try my best to finish things I want to do. When I take part in a debate competition,I persisted in practicing speaking every day. The competition not only enables me to improve my logical thinking,but also let me obtain a honor of Best debater. I think that keeping preparing the postgraduate entrance examination is just like persisting in speaking. I believe that sticking to paying will have harvest.
  In my spare time,I am big on playing Bamboo Flute. During university,I ever participated in a welcome party and playing a song whose name is Luanhong. On the one hand,I can adjust my moon and think deeply though playing it,one the other hand,I can take others happiness.
  I always believe that where there is a will,there is a way. If I am give a chance to study in Sichuan university,I will make great efforts to master my subjects.
  So that is all .Thank you for you attention.
【考研复试英文自我介绍范文汇编五篇】相关文章:
考研复试英文的自我介绍范文05-26
考研复试英文自我介绍汇编9篇03-04
考研复试英文自我介绍汇编六篇03-04
考研复试英文自我介绍汇编五篇03-03
考研复试英文自我介绍汇编6篇03-02
考研复试英文自我介绍汇编7篇03-01
考研复试英文自我介绍汇编5篇02-28
考研复试英文自我介绍范文汇编6篇03-06
考研复试英文自我介绍范文汇编7篇03-06