考研复试英文自我介绍汇编五篇
  当来到的`一个陌生的地方时,时常需要用到自我介绍,自我介绍可以满足我们渴望得到尊重的心理。那么你真的会写自我介绍吗?下面是小编精心整理的考研复试英文自我介绍5篇,仅供参考,大家一起来看看吧。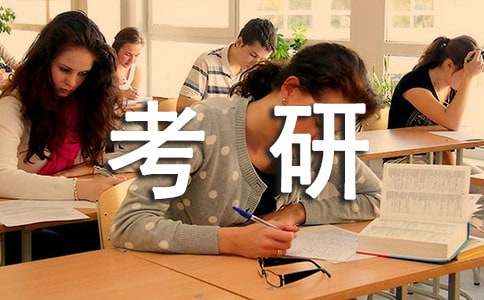 考研复试英文自我介绍 篇1
  My respected professors:
  Good morning! First I wanna say it's my honor to be here and I'm glad to introduce myself. My name is..., ...years old and I come from ..., a very beautiful city famous for the ... . In July I'll get my bachelor's degree at... university and my major is ... .
  Then it comes to my hobbies and interests. In my spare time, I like listening to music and playing badminton. English is also my favorite. All these activities enrich my spare time. During the four years in my university, I have been studying very hard and I was granted the scholarship every semester. Through the four years study, I have mastered the basic skills of .... . And I have developed interests in this area.
  Now please allow me to introduce my characters. Well, I am a Leo, Leo people is sensitive and like to imagine, and my imaginative qualities will help me in the future research.
  Besides,I am an energetic , active girl . I like new experiences and experiments. There is a saying: sharpening the axe will not interfere with the cutting of firewood. And I think one must have a good master of professional knowledge that can face the keen competition. That's why I chose to continue my study.
  I have been longing for Wuhan University for years because I think it has the best Printing major, just like an army we have most brilliant soldiers and notable leaders. I admire the professors very much and I want to further my study under the influence of them. Then the students here is dedicated to studying .Its environment is favorable for students to work hard.
  Wuhan University is very beautiful. The campus is widely known as one of the most beautiful universities in China. It is heavily wooded and green, with fragrant flowers everywhere all the year-round. To live in the university is comfortable.
  Wuhan University enjoyed a very high academic status with lots of outstanding graduates. I hope I can get the opportunity to continue the postgraduate courses in this famous university.
  That's all, thank you for your time and attention.
考研复试英文自我介绍 篇2
  respected Professors:
  Good afternoon! I'm great honored to meet you here.Now allow me to give a brief self-introduction: I'm *******,26 years old , born in ***** city ,HeNan Province.In year 1996,I entered ********University,majoring in Machincal Designing and Producing. During those 4 years' study, I worked hard and I was always active in various activities . I gained the first scholarship for four times and I joined the Communist Party at the college. After my graduation in June 20xx,I worked in --------company.
  I got a position in the Technology Department the first year and I was involved in several internet projects, such as the one for College student Recruitment in Henan Province and the one for Computer Center in Mathmatics Department in Zhengzhou University. Owning to my hard work ,I was rewarded the Best Newcomer Prize in the year 20xx. The next year, I was transferred into the Principal Customer Department, responsible for the Developing and
  strengthening a good relationship between the principal customers and my company .Two major customers, Henan Provincipal Department of Transportation and Henan Provincial Department of Personnel, are under my work. However, with time going on ,the more I experienced, the clearer I realized that I'm really interested in the Enterprise Management .I find many enterprises have the problem of an unmatched management to its developing speed .
  I'm eager to learn more about management and I hope I can study further in this University. So I resigned in August , 20xx and started the way to pursuing my studies. After about half year's hard work, I'm finally standing before you honorable professors now.
  I'm really excited . Though I've sacrificed much on my way to pusuing studies, I believe it's worthwhile. I believe working hard will finally be repaied .Thank you !
考研复试英文自我介绍 篇3
  Good morning, respected professors. I'm very glad to be here for this interview. My name is xxx, xxx years old. I come from xxx, the capital city of xxx Province. My undergraduate period will be accomplished in xxx Department of xxx University in June, 20xx. In the past two years I have been preparing for the postgraduate examination. Now all my hard work has got a result since I have a chance to be interviewed by you. So I just feel a little bit excited。
  I'm open-minded, quick in thought and very fond of learning. In my spare time, I like reading books, especially those about economics and management. In addition, during my collage years, I was once a Net-bar technician. So, I have a comparative good command of network application. I'm able to operate the computer well. I'm skillful in searching for information on internet. I like accounting profession very much and I am willing to take it as my life career. So, I'm trying my best for obtaining a key to Shandong University. I'll continue my effort stably for the goal whatever the result. I'll never regret. Thanks for your listening。
考研复试英文自我介绍 篇4
  Good morning, dear professors.
  Thank you for giving me the opportunity to have this interview.
  I am 姓名,graduating from the Department of 专业 at 大学 University. Born into a middle-class family in 城市,省份,I have been influenced by my father's keen interest in 学科. He teaches 学科 in a University and always tells me a lot about 学科内容.
  Therefore, when I was a little kid, I enjoyed reading stories about the 学科,from...to...
  That's why I decided to take 学科 as my major in university.
  I am open-minded, quick in thought and very fond of 学科. In my spare time, I have broad interests like many other students. I like reading books, especially those about 学科.I also like English very much, and have pass CET-6 this last year, but I do think there's still a long way to go, so I won't give up my English study, and I'll keep improving my oral and listening ability. Thank you very much for your time and attention.
考研复试英文自我介绍 篇5
  Good morning/afternoon,honorable teachers.My name is *****(你的姓名),a 22-year-old girl/boy and I graduate from ****(你的大学)University. My major was****(你的专业).Four-year study in **** department gives me all-round knowledge about*****(专业名称).
  In the past two years I have been preparing for the postgraduate examination.I am a very hard-working person with great perseverance.And also,I am very kind-hearted as well and ready to help others especially when they are in troubles.Owing to my kindness I made a lot of friends in university.In my spare time I like sports.Among all the events,I like football best,because we should unite as one to achieve success.In my opinion,it is the best slogan of team work spirit.
  I also took some part-time jobs as a family tutor.One of my students got his mark improved through our joint effort and I was very proud of that.
  This is all for my self-introduction.If I am lucky enough to get the chance,I will devote all myself to my major and focus all of my energy on it.
【考研复试英文自我介绍汇编五篇】相关文章:
考研复试英文自我介绍汇编9篇03-04
考研复试英文自我介绍汇编六篇03-04
考研复试英文自我介绍汇编6篇03-02
考研复试英文自我介绍汇编7篇03-01
考研复试英文自我介绍汇编5篇02-28
【热】考研复试英文自我介绍12-28
考研复试的英文自我介绍05-26
考研复试英文自我介绍汇编七篇02-27
考研英文复试自我介绍5篇07-28