销售经理岗位英文简历模板
  我们制作英文简历是应该考虑阅读的便利性,最好在开头点亮简历要传达的主要特色,这样可以使得招聘者对简历一见钟情。下面带来销售经理岗位英文简历模板,欢迎参考!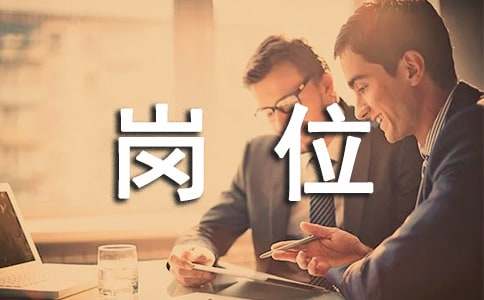 销售经理岗位英文简历模板
Value Offered
Ten years of experience leading international sales organizations and multinational teams to exceed revenue and profit goals.
Proven track record of driving multimillion-dollar growth and global expansion.
Specialized skills in B2B technology sales to diverse-industry clients worldwide.
Strong command of international business protocols and experience conducting business with foreign governments and executives across the globe.
Expert relationship builder, channel developer, negotiator and sales strategist.
Key Skills
Global Market Expansion Strategies
Business & Channel Development
Sales Team Training & Management
Complex Negotiations & Sales Cycles
Territory Startup & Turnaround
Strategic Partnership Building
Key Account Management
Forecasting & Market Analytics
Representative Clients
Global 2000 Manufacturers:
ABC Global, Inc.
Widgets, Inc.
Industry Corp.
Foreign Governments:
France, Spain, Brazil
Hong Kong, Malaysia
Saudi Arabia, Jordan
Fortune 500 Retailers:
XYZ, Inc.
Retail Giant Corp.
J-Mart, Inc.
Career
Progression
ACME, INC. — New York, NY / Mexico City, Mexico / London, UK
International Sales Manager, 2004 to 2009
European Sales Manager, 1998
Latin American Sales Manager, 1999 to 2003
Account Executive, 1997
Progressed through a series of promotions, culminating in challenge to direct Fortune 1000 IT solution provider's global sales organization. Supervised a multinational sales force of 25 AEs located throughout the U.S., Canada, Europe, South America, Mexico, Hong Kong and Malaysia. Managed a $22M portfolio of global accounts and led all forecasting, market analytics and sales team training/development programs.
Achievement Highlights
Earned repeated commendations for sales leadership throughout 11-year tenure with Acme, Inc. Significant results include:
As International Sales Manager (2004 to 2009):
Quadrupled revenues from international accounts, catapulting non-U.S. sales from $40M in 2004 to $161M in 2009. Achieved 100% of quota in first year as international sales manager and exceeded targets in all ensuing years by up to 235%.
Built an A-caliber team of multinational sales talent. Recruited staff; led ongoing mentoring/training on Acme's full suite of software and network monitoring solutions; and coached consultative sales, customer care and closing best practices.
Achievement
Highlights
(continued)
Landed Acme's first foreign government contracts (ranging from $2M to $18M), leveraging expert abilities in relationship-building and multilingual skills to conduct adept negotiations in Arabic, Farsi, French, Spanish and English.
Opened new distributor and VAR channels in 12 countries, which directly resulted in two dozen key account wins totaling $35M.
Closed some of the largest contracts in company history, including two $20M wins with Global 2000 manufacturers.
Penetrated new markets, landing first-time wins in countries including Indonesia, Saudi Arabia, Jordan, Hong Kong, Korea, Malaysia and Turkey.
Harnessed strengths in forecasting, opportunity identification, goal-setting and motivation to outdistance the competition and drive peak productivity from 25-member sales force, resulting in record-setting sales year-over-year.

As Latin American Sales Manager (1999 to 2003):
Elevated Latin American account sales by $48M (growth of 100%) from 1999 to 2003. Met or exceeded sales targets every year despite challenges presented by an aging product platform and dwindling technical support resources.
Helped revamp Acme's website and marketing/presentation materials to improve customized messages/appeals to Latin American nations.
Delivered first-ever business wins in Costa Rica, Venezuela and Brazil while growing existing accounts in Mexico, Paraguay, Argentina and the Caribbean.

As European Sales Manager (1998):
Demonstrated strong crisis management skills in preventing the threatened loss of $75M in business from key accounts in Europe.
Took immediate, decisive steps that repaired damaged relationships, rebuilt trust and cemented loyal customer partnerships that have continued to the present day.
Education
NEW YORK UNIVERSITY — New York, NY
MBA Candidate, Major in International Business, degree expected: 2010
BS in Business Administration, dual minor in Spanish and French, 1996
Languages
Expert written and verbal fluency in Spanish, French and English
Conversant in Arabic and Farsi
| | |
| --- | --- |
| Technology | MS Office (Word/Excel/PowerPoint/Access/Project), Streaming Media, WebTrends, ACT!, Salesforce.com, HP OpenView, Windows (all), UNIX |
International Travel
Have traveled extensively throughout the globe during the past ten years, living and/or conducting business in:
— UK
— Germany
— Spain
— France
— Saudi Arabia
— Morocco
— Turkey
— Jordan
— Mexico
— Venezuela
— Costa Rica
— Brazil
— Hong Kong
— Malaysia
— Indonesia
—
  什么是可迁移技能?在简历中要如何写?
  在专业简历培训中,相信很多人都会听过"可迁移技能"这个名词,什么是可迁移技能呢?简单来说就是你所具有的通用技能,你会做什么、能做什么,在各行业专业中都能够使用的技能。
  招聘者在对简历的.审核上就是通过简历中你所体现出来的技能,让他们看到你的能力,能为公司带来的创收,那求职的成功率就能够大大提高。这一点也要求求职者能做出实用的简历,投递出去的简历需要用心设计制作,能够说服对方。关于简历中可迁移技能,下面就来简单介绍一些。
  可迁移技能的作用:
  可迁移技能是现在很多用人单位所最看中的一项技能,它体现在各个方面, 特别是工作以为的发展部分。要知道一个员工在职场工作期间,凭借的绝不仅仅是专业技能。具体来说,可迁移技能包括有:人际沟通能力、团队建设能力、组织领 导能力、研究能力、分析能力、文案策划能力、活动策划能力等等。从这些的也能看出来,可迁移技能在求职中的重要作用了。
  可迁移技能的写作要点:
  可迁移技能在简历中一般是在最后"个人能力"以及"特长爱好"中写,它随虽然重要,但是在第一轮的筛选中却不是被关注的对象。因此,在写可迁移技能的时候,遇到一些关键词,具有说服力的词要用加黑处理。
  此外,在描述个人的可迁移技能时,在语言应用方面一般采用动词来写,虽然主动一些了,但是更有说服力。
---
【销售经理岗位英文简历模板】相关文章:
公关经理岗位英文简历模板04-12
销售经理英文简历模板07-26
国贸销售经理英文简历模板06-15
销售经理英文简历模板免费06-07
销售岗位英文简历09-09
人力资源经理岗位英文简历模板05-05
销售人员岗位英文简历范模板06-20
汽车销售经理英文简历模板下载05-18
广告代理销售岗位英文简历模板06-08