人事专员英文简历模板
  对于招聘单位而言,求职者的学历水平直接关系到工作能力的高与低,由于很多专业机构对于学历的要求非常高,因此在制作个人简历的过程中需要针对个人最高的.学历水平进行有效的表述,借助学历优势提高竞争力,从而赢得适合自身专业的工作岗位。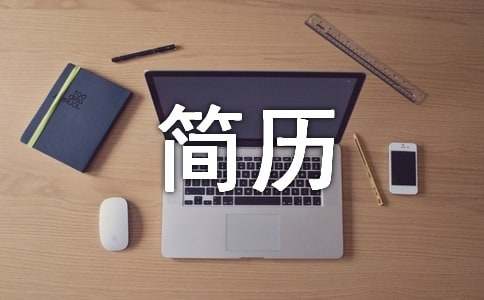 对于学历的表述需要利用简短的语言,比如通过网络完成简历模板的制作后,需要对于自身具备的学历水平进行有效的书写,为节约招聘单位审阅个人简历的时间,对于大型招聘单位仅仅重视最高学历,因此详细介绍最好学历即可。良好的总结对于求职者而言优势明显,通过对于学历的简短总结,能够让招聘单位"刮目相看",获得招聘单位的认可,从而有效利用自身的高学历赢得心仪的工作,体现自我价值。
  下面是yjbys小编分享的人事专员英文简历模板,更多内容请关注简历模板栏目。
  篇一:英文简历模板
  personal information
  name: yjbys
  Nationality:China (Mainland)
  Current Place:Guangzhou
  Height/Weight:155 cm 40 kg
  Marital Status:Single
  Age:27 years
  Career Objective
  Application type:Jobseeker
  Preferred job title:HR Specialist/Assistant: Human Resources Assistant 、 Admin Specialist/Assistant: 、 Secretary/Office Clerk:
  Working life:4Title:primary title
  Job type:Full timeExpected Start date:In a day
  Expected salary:¥3000~¥4499Preferred working place:Guangzhou Tianhe Yuexiu
  Work experience
  Company"s name:****CO., Limited Begin and end date: 2010-03-2012-03
  Enterprise nature:Private enterprisesIndustry:
  Job Title:Purchasing Assistant
  Job description:In work period is mainly responsible for handling purchasing clerical work. Assist other departments of the need, and contact the manufacturers to discuss the price, good order office supplies and other office work, and is responsible for the goods for export credit and personnel management, contract management and archiving canteen management.
  Reasons for leaving:Personal reasons
  Educational Background
  Name of School:Guangzhou city transportation specialized secondary schools
  Highest Degree:Technical secondary schoolDate of Graduation:2007-07-01
  Name of Major 1:Computer softwareName of Major 2:
  Education experience:Start dateEnd dateEducation organizationMajorsCertificateCertificate No
  Language Ability
  Foreign Language:EnglishLevel:normal
  Chinese level:perfectCantonese Level:perfect
  Relevant skills and abilities
  Myself work earnestly, as were positive, self-motivated, good psychological quality. Work hard, work has achieved good results, obtained the leadership and colleagues praise. Computer proficiency.
  Self-recommendation letter
  I am cheerful, hard-working; strong sense of responsibility, active and responsible, dependable and able, has the strong organization ability and the coordinated ability, strong sense of learning initiative, good team cooperation ability, I will be full of enthusiasm to the job, hope that are engaged in the field dosomethinpreviouslyunreleased.
  篇二:英文简历模板
  personal information
  name: yjbys
  Gender male
  Marital Status married
  Current Correspondence Address
  CellPhone Number
  Home Number
  Email Address www.ruiwen.com/jianli
  Date of Birth February 27, 1984
  Nationality Chinese
  Education Details 1996-1999 No. 50 Middle School
  1999-2002,No. 66 High School
  2002-2006,Sichuan International Studies University/ English language & literature (bachelor)
  Work experience
  From May 2010 to now Hach Company
  (Water Quality Analyzing and Biochemistry instruments, Danaher group)
  Position:Assistant to senior director & Business Analyst
  1. Assist management team to work out sales Targets (annual PD goal)
  2. To prepare the speech content for senior sales director as well as following up the resolution and feedbacks after meetings.
  3. Monthly market and sales analysis and temporary business analysis as required.
  4. To prepare the presentation materials in English
  5. To accomplish various data analysis for sales and service team
  6. Coordinate necessary communications between the internal departments and offices located in major cities of China.
  7. File management, collecting and assorting the useful information
  8. Travel arrangements, lodging reservations, transportation arrangements and scheduling of appointments for senior sales director
  From Oct. 2005 to July 2008, Chongqing Planning Exhibition Gallery
  Position:Foreign affairs & investment official
  (interpreter for urban Planning.)
  Major job:
  By means of models, picture, documentary,I guided people to take an insight into the urban planning of the city in the near future. The job required me to be proficient in both written and oral English as well as the skills to communicate with people,especially providing consulting service with my skillful expertise about urban planning.
  From July 2008-Jan 2010,Chongqing Changan Visteon engine control system Co., Ltd. (a joint venture between US and China)
  Post: Assistant to GM
  Main responsibilities:
  Provide high-quality day-to-day support to GM.
  Coordinate necessary internal and external communications, such as work exchange between Chinese side and foreign side in JV, communication with South Group & CA Group, etc.
  Provide translation & interpretation in each meeting, translation of all kinds of necessary documents and E-mails to ensure unblocked communication between both sides.
  Records and file management, such as meeting minutes, documents, etc.
  Travel arrangements, lodging reservations, transportation arrangements and scheduling of appointments for DGM and visitor.
  Achievements
  As an employee who has been doing customer service oriented job for over 3 years in Chongqing Urban Planning Exhibition Gallery, and 3-year working experience in the sales department of wholly foreign owned company, I think I've got the necessary competencies and skills for sales and customer oriented job.
  Since October 2005, I've been working in Chongqing Planning Exhibition Gallery which is one of the major social cultural facilities in Chongqing. I guided the foreign investment teams to take an insight into the urban planning of the city in the near future,and the job required me to be proficient in both written and oral English as well as the interpersonal skill with people from different fieds,especially providing consulting service with my skillful expertise.
  In 2007, as the project supervisor, I succeeded in importing the painting exhibition "Treasure of Italy"with my team. It was the important project to celebrate the 10th anniversary of Chongqing becoming the municipality.
  Self-Evaluation
  I am an enthusiastic and dedicated person who would never yield to difficulties easily. I'd love to work hard and independently as well in my team to accomplish the task at the best level.
  Besides being proficient in both oral and written English, I am able to read and speak French .

更多相关文章推荐阅读:
【人事专员英文简历模板】相关文章: