数学研究生英语简历范文
数学研究生英语简历范文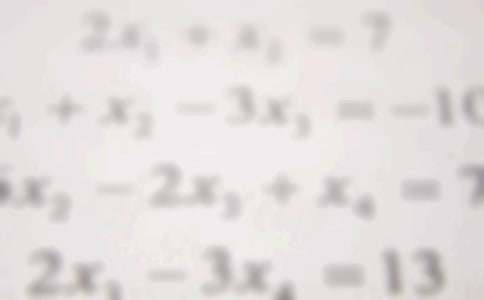 研究生如何写英语简历范文,应届毕业生求职网推荐数学研究生英语简历范文,供参考使用:
〖Name〗Cocoon Huang
  〖Sex〗Male
  〖Native place〗Guangdong Prov. Meizhou City
  〖Date of birth〗1979.10
  〖School〗 ZhongShan University, GuangZhou
  〖Degree〗 Master
  〖Major〗 Applied Mathematics
  〖Direction〗 Image Processing and Pattern Recognition
  〖Tel〗 020-84112378 〖E-mail〗webmaster@cocoon.org.cn
  〖HomePage〗http://www.cocoon.org.cn/
  〖Address〗 Grade 02 Master, Maths Department, ZhongShan University, Guangzhou 510275 screen.width-600)this.style.width=screen.width-600;"> Objective
  A teacher in college engaged in basic teaching and research, especially in applied mathematics, software design, pattern recognition and computer vision.
  A position in a company offering the opportunity to utilize my professional expertise such as software research and development, information management and analysis.
  EducationTimeSchoolRemark1992.9--1998.7MeiXian Gaoji Schoolget excellent achievement in study, be recommend for admission to high school, be commissary for study and sport of the class.1998.9--2002.7ZhongShan Universitymajor in Applied Mathematics and minor in computer software, be well in study, especially in the main courses of mathematics, be assistant monitor of the class.2002.9--2005.7ZhongShan University
  Applied Mathematics, digital image processing and pattern recognition, fallow D. Q. Dai. do well in study and be monitor of the class.
  Computer Abilities
  Program Language: C/C++(excellent), Pascal, SQL(fluent), Asp, Javascript, matlab.
  Development Platform: Delphi(familiar), Cbuilder, Visual C, Turbo C, DreamWeaver.
  Program Interface and Class Library: Windows SDK, VCL, MFC
  Database: SQL Sever(fluent), Oracle(know about)
Took part in some learned meeting.
  Be a teacher of "Network and Database", which is the main course of grade 2001, adult education, and get well remark. In the next term, I will continue to be the teacher of a course about Network.
  Experience
  In the underclassman, be a family teacher for 3 terms and get excellent effect.
  Summer Vacation of Sophomore, in a network company (http://www.jingsoft.com/), developed a MIS independently being a programmer.
  Since Junior, being a programmer and the project principal of a lab of department of computer science, studied, analyzed, designed, developed, and maintained a lot of MIS and website for business.
  Senior, established a self-governed studio - http://www.flagdev.com with several classmates and managed for it.
 Qualifications
  Well-established professional knowledge, wide knowledge
  Active, responsible, reliable and hardworking, self-confident, cooperative.
 
【数学研究生英语简历范文】相关文章:
6.应用数学简历范文