2017酒店毕业求职英文简历范文
  简历中有几栏是用来给对方留下深刻印象的.,也是决定对方是否给你面试机会的关键。如何写好这几部分的内容很重要。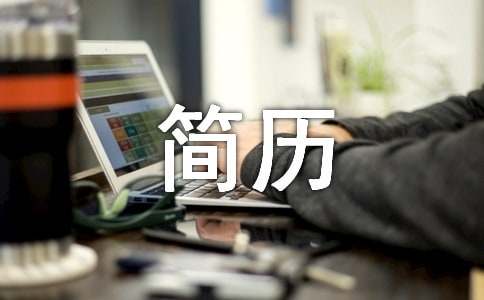 篇一:2017酒店毕业求职英文简历范文
  yjbys
  Female 22-year-old hunan
  Education: junior college
  Working life: no experience
  Expected salary: negotiable
  Where to work: Shanghai - xuhui - xujiahui
  Objective: hr specialist/assistant | executive/assistant | clerk | other dining/hotel positions
  Education experience
  In July 2016, the graduate school of vocational and technical college of the university of loudi
  In June 2013, he graduated from chenzhou comprehensive vocational school
  Language skill
  English: general
  self-description
  I am a smiling girl, I have a lively and cheerful disposition, I like sports. Although my work experience is lacking, I will study hard whenever I can. I am kind and friendly, and I am ready for team management.
  篇二:2017酒店毕业求职英文简历范文
  yjbys
  A man is 23 years old
  Education: junior college
  Length of work: 1 to 2 years
  Expected salary: 5,000 to 8,000 yuan
  Location: Shanghai - min bank - unlimited
  Objective: the restaurant manager/manager | chief executive | recruiting specialist/assistant | hr specialist/assistant
  Work experience
  (2 years, 2 months, 1 job)
  Xiangfeng international hotel
  Working hours: May 2014 to July 2016 [2]
  Title: western restaurant leader
  Work content: supervision and lead the subordinate personnel on duty service, restaurant management engineering and logistics work, communicate and implement superior leadership issued task.
  Education experience
  In July 2015, the university of jiangxi applied technical college hotel management
  He is currently in the management of human resources at jiangxi university of technology
  self-description
  Personal evaluation: talking about honesty, speaking principles, speaking of doing, never shirking responsibility. Have the self-control, do the things that insist on the beginning, never give up halfway. Willing to study, have a problem not to escape, willing to be willing to learn from others. Self-confident but not self-centered. With a relatively rich organizational management capability, you will be able to devote 100% of your energy and energy to your work. In school: 1. During the university, he has been a branch of the class group, the 2nd grade branch secretary of the branch of the branch, the administration of the students' union. 2, I received the college scholarship several times and received an enterprise scholarship. During the course of the student's work, the organization has arranged several activities to receive the relevant honors. 4, I love riding and photography, adhere to the eleventh year of riding, lead the team from jiangxi ganzhou ride to Beijing after graduation, more than two thousand km journey lasted 20 days, and have certain knowledge of the photographic language.
【2017酒店毕业求职英文简历范文】相关文章: