应聘销售经理的个人简历英文
  一个岗位可能会收到数十封甚至上百封简历,导致HR查看简历的时间相当有限。因此,建议求职者的简历要简单而又有力度,大多数岗位简历的`篇幅最好不超过两页,尽量写成一页(技术相关工作岗位可写成两至三页)。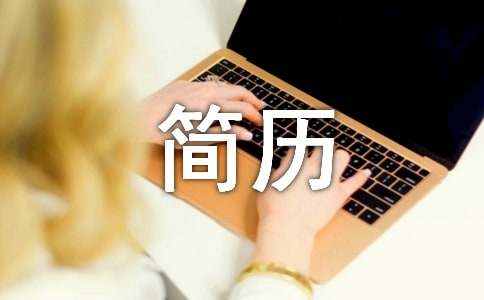 篇一:应聘销售经理的个人简历英文
  yjbys
  A 28-year-old from hunan
  Education: junior college
  Working years: 5-8 years
  Expected salary: negotiable
  Location: shenzhen - longhua new area - unlimited
  Intent: sales manager/manager | sales trainer/trainer |
  The sales champion has done a lot of work with multiple team customers
  Work experience
  (2 years, 3 months, 1 job)
  Polly asset management co., LTD
  Working hours: February 2015 to now [2 years and 3 months]
  Title: sales director
  To participate in the formulation of sales strategy, specific sales plan and sales forecast;
  Organize and manage sales team to meet the target of enterprise product sales.
  To control the balanced development of sales budgets, sales expenses, sales ranges and sales targets;
  Recruit, train, motivate, assess subordinates, and assist subordinates to complete assigned tasks;
  Collect all kinds of market information, and give timely feedback to superiors and other relevant departments;
  To participate in the formulation and improvement of sales policies, norms and institutions to keep adapting to the development of the market;
  Education experience
  June 2010 hunan civil administration college marketing
  self-description
  I am warm and cheerful personality, good at interpersonal, have certain experience in management and team together, expand the business, understand a variety of sales model, (network marketing) is made of precious metals sales director for two years, have excellent performance, has certain channels related business contacts, has seven years experience in sales of (also have experience in finance lecturer) people skills composed, calm. Have ambition and ambition.
  篇二:应聘销售经理的个人简历英文
  yjbys
  Male, 20,
  Education: high school
  Working years: 3-5 years
  Expected salary: 5,000 to 8,000 yuan
  Where to work: shenzhen - longgang buge
  Objective: sales supervisor/manager | sales clerk/employee | for | bartender/bar clerk
  To adapt to the efficiency of business trip renewal
  Work experience
  (working three years, two months, three jobs)
  Shenzhen yue haixin technology co., LTD
  Working hours: March 2017 to April 2017
  Job title: agent
  Job description: financial online sales
  Saturdays
  Working hours: January 2013 to January 2014 [1 year]
  Position name: sales assistant
  Gold jewelry
  Working hours: January 2015 to February 2017 (1 month 2 years)
  Job title: store manager
  self-description
  Work conscientiously, do not shirk responsibility, can bear the pressure in the job. Can be a team player at work!
---
【应聘销售经理的个人简历英文】相关文章:
5.应聘销售英文简历