工科英文简历范文
  求职者要记住你的个人简历必须突出重点,它不是你的`个人自传,与你申请的工作无关的事情要尽量不写,而对你申请的工作有意义的经历和经验绝不能漏掉。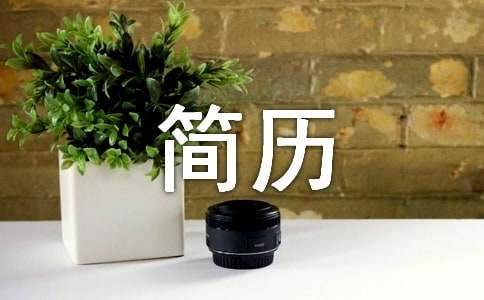 篇一:工科英文简历范文
  The basic information
  Name: yjbys
  Gender: male
  Age: 23 years old, height 177 cm
  Marital status: single Household register: guizhou anshun
  Highest degree: bachelor work experience: no experience
  Contact address: guizhou anshun
  objective
  The job recently worked:
  Expect to work: / guiyang city in guizhou province
  Expect job nature: full time
  Expected monthly salary: 2000 ~ 3000 yuan/month
  Hoped for jobs: unlimited
  Hope is engaged in the industry: unlimited
  Skills talents
  Specialty: the school of applied chemistry is not only pure science, but a is given priority to with engineering, collection of multidisciplinary science department, school graduation card for engineering.
  Education experience
  Inner Mongolia university of science and technology (bachelor degree)
  Start-stop years: in September 2012 to July 2016
  School name: Inner Mongolia university of science and technology
  Professional name: applied chemistry
  Degree: bachelor
  篇二:工科英文简历范文
  The basic information
  yjbys
  Male 22 years old Cantonese (mechanical and electrical engineering intern professional immediately to work)
  Education: college
  Working lives: no experience
  Expected salary: 1000-2000 yuan
  Working location: guangzhou nansha - unlimited
  Objective: volunteers | other positions
  The good faith integrity
  Education experience
  Graduated in July 2016 Guangdong institute of mechanical and electrical integration
  Professional skills
  AutoCAD: general experience: 1 year
  Word: skilled experience: 2 years
  Excel: skilled experience: 2 years
  Language skills.
  Mandarin: good English: general cantonese: very good
  Certificate of award
  Certificate name: electrician license issued by time: in December 2015, issuing authority: zhaoqing supervision and administration of production safety
  Name of the certificate: certificate of national computer software Issued by time: in May 2015, issuing authority: ministry of human resources and social security professional skill appraisal center
  Self description
  I am a friendly, honest modest. Hard-working, serious and responsible, can bear hardships and stand hard work, conscientious, have patience.
---
【工科英文简历范文】相关文章:
2.工科个人简历范文
4.理工科论文范文
6.工科论文致谢