金融学生英文简历范文
  个人简历是求职者生活、学习、工作、经历、成绩的概括。写好个人简历非常重要。一份适合职位要求、详实和打印整齐的'简历可以有效地获得与聘用单位面试的机会。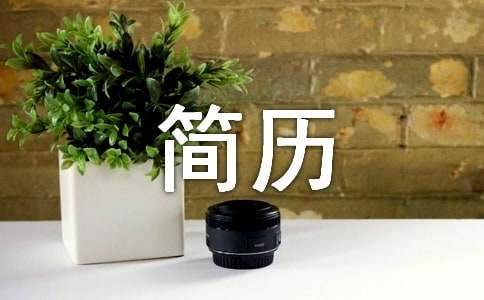 金融学生英文简历范文篇一
  yjbys
  Female, 23, The cantonese
  Education: college
  Working lives: fresh graduates
  Expected salary: 3000-5000 yuan
  Working location: guangzhou - tianhe - there is no limit
  Objective: sales assistant
  To adapt to business trip
  Education experience
  Since the school guangdong administrative vocational college financial insurance
  Self description
  I treat the job enthusiasm seriously, good at communicating with people
  金融学生英文简历范文篇二
  yjbys
  Male, 26, The cantonese
  Education: bachelor degree
  Working lives: within 1 year
  Expected salary: negotiable
  Working location: guangzhou li wan - unlimited
  Objective: sales assistant | other administrative/logistics position | other financial/bank
  To adapt to business trip
  Work experience (work for 2 years 4 months, do 2 job)
  China ping an insurance (group) co., LTD. Guangdong branch li wan service areas
  Working time: since December 2014 (2 years and 2 months]
  Job title: sales representative/account manager
  Working content:  work content: one is the increase, hiring competent personnel to form a team; 2 it is to develop new customers and new acquisition channels, maintain old customers, to provide personal insurance and property insurance services, sales cover: banking, insurance, securities, and comprehensive financial products and trust. Tenure joined the early functional group, is responsible for the consultation scheduling department will issue early, and become one of the early meeting host.
   acquisition experiences include: account visit, cold calling. Promotion activity planning: APP promotion, "bao bao" wealth management products promotion, safe driving card promotion, "million u-drive" casualty promotion, etc.
  Cinda securities co., LTD. Maoming sales department
  Working time: July 2014 to September 2014 [two months]
  Job title: intern
  Job content:  desk: finishing, binding, the company from 2009 to 2014, more than ten thousand contain margin table, personal investment risk rating questionnaire, such as password change receipt of customer profiles, and provide consulting for the hall.
   marketing: learn a variety of financial products: bao surplus technology 30 hybrid fund products, flexible configuration, Yin hua, overseas Chinese directional 2, etc. The threshold of the specific products, interest rates, fees, cycle and so on as well as the target customer and marketing solutions.
  Customer service: when the investment consultant assistant, reception of clients, answering customer calls. Self-study of basic knowledge of securities market and the stock fundamental analysis, understand the commonly used indicators: K line, the tropic of cancer, VOL line, etc. Can to unfamiliar customers simple analysis specified stock situation.
  Education experience
  Graduated in July 2015 Guangdong university of foreign studies austral business school international economic and trade professional financial institute of finance UK
  Graduated in June 2011 Maoming city of guangdong province first middle school of science living
  Professional skills
  Word: skilled experience: more than 4 years
  Excel: skilled experience: more than 4 years
  PowerPoint: skilled experience: more than 4 years
  Language skills.
  Good mandarin, cantonese, good English: general
  Certificate of award
  Name: certificate issued by the university English four levels of time: in December 2012 issued by institutions: the university English four levels of cet committee
  Certificate of title: the national computer level certificate Issued by time: March 2012 issuing authority: guangdong ordinary university computer application level examination committee
  Certificate of title: the national computer level 2 certificate Issued by institutions issued time: in September 2012, guangdong ordinary university computer application level examination committee
  Self description
  The skill and certificate
  Language: through the college English test band 4, CET have basic English listening, speaking, reading and writing; Fluent mandarin, cantonese, maoming li.
  Computer: CCTS level of "computer application", CCTS secondary "Photoshop image processing and production. Can be familiar with Word, Excel, Powerpoint, WPS, ulead video studio, familiar with Photoshop, founder feiteng 4.1.
  Other certificate: "insurance sales personnel qualification certificate"
  Amateur interest: intelligent mobile phone enthusiasts, flash, hobby flash experience different system, explore characteristics of the APP.
  "Personality"
  Positive enterprising, dares to accept the challenge. Thinking active, often can have a new idea. Love sports, outdoor, swimming, playing basketball. A little ocd, have personal request for their work. Like to make friends, communicate with each other, learn from each other.
【金融学生英文简历范文】相关文章:
金融英文简历范文10-22
金融行业英文简历范文10-22
金融专业的英文简历范文08-06
2017金融专业英文简历范文08-06
金融专业英文简历模板范文09-18
金融行业个人英文简历范文03-25
金融专业个人英文简历范文02-28
金融行业求职个人英文简历范文03-25
金融英文简历模板09-22