2017英文简历模板范文
  英文简历和一般中文简历的'表现方式稍有不同,就整体来说,一份能够积极展现个人特色、优点以及潜力的英文履历是比较容易得到主试者青睐的。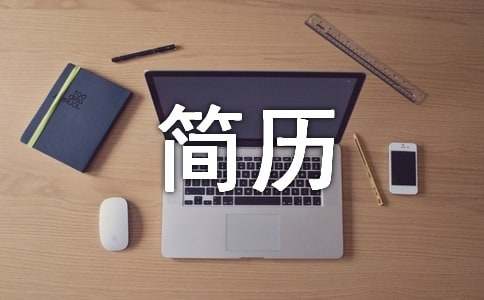 2017英文简历模板范文篇一
  RESUME
  Personal Information:
  Famlily Name: Wang Given Name: Bin
  Date of Birth: July 12, 1971 Birth Place: Beijing
  Sex: Male Marital Status: Unmarried E-mail: job.sohu.com
  Work Experience:
  Nov. 1998- present CCIDE Inc, as a director of software development and web publishing .Organized and attended trade shows (Comdex 99) .
  Summer of 1997 BIT Companyas a technican ,designed various web sites . Designed and maintained the web site of our division independently from s electing suitable materials, content editing to designing web page by FrontPage, Photoshop and Java as well ;
  Education:
  1991 - August 1996 Dept.of Automation,Tsinghua University, B.E.
  Achievements & Activities:
  President and Founder of the Costumer Committee
  Established the organization as a member of BIT
  President of Communications for the Marketing Association
  Representative in the Student Association
  Computer Abilities:
  Skilled in use of MS Frontpage, Win 95/NT, Sun, Javabeans, HTML, CGI, JavaScript, Perl, Visual Interdev, Distributed Objects, CORBA, C, C++, Project 98, Office 97, Rational RequisitePro, Process,Pascal, PL/I and SQL software
  English Skills :
  Have a good command of both spoken and written English .Past CET-6, TOEFL:623;GRE: 2213
  Others :
  Aggressive, independent and be able to work under a dynamic environment . Have coordination skills, teamwork spirit. Studious na ture and dedication are my greatest strengths.
  2017英文简历模板范文篇二
  Sandy Bin 15/F,TOWARD ,BRIGHT CHINA,BUILDING,BEIJING.
  OBJECTIVE
  An accounting position offering the opportunity to utilize my professional financial expertise,extensive business experience, and ability on a worldwide basis.
  SUMMARY OF QUALIFICATIONS
  *Accountant and Administrative Manager of mediun-sized motor components manufacturing and distribution company serving national and international markets.
  *Hands-on experience with firm of certified public accountants and auditors.
  *Certified public accountant and auditor.
  PROFESSIONAL EXPERIENCE
  1998 LISMORE SHIPPING CO.,LTD.,Loretta,PA
  Accountant
  *Managed,developed,and maintained all aspects of finance,accounting,foreign exchange dealings,marketing,and data processing of company and its overseas offices in London and New York *Controlled budget,cash flow,and capital expenditure
  *Reviewed, analyzed, and evaluated finances and securities pertaining to advances and shipping for client base of about 200.
  *Established and maintained close relationships with bank executives,auditors,and attorneys,ensuring compliance with all regulatory bodies.
  1985-1988 RABINO PRODUCTS, Meadville, PA
  Accountant
  *Developed and implemented corporate and project-oriented financial strategies.
  *Provided financial overview and leadership for all major operating considerations and activities, including development of business and profit plans.
  *Controlled line management for all accounting,production costing,EDP,and financial functions.
  1981-1983 MANNINGS,DAWE,AND BOND,Pittsburgh,PA
  Auditor
  *Auditor private companies,listed companies,partnerships,and individual businesses.
  *Prepared financial statements and schedules.
  EDUCATION
  UNIVERSITY OF PENNSYLVANIA, Philadelphia,PA
  Bachelor's Degree,with major in Accountancy,Marketing, and Business Finance,1981
  Summary of qualifications highlight candidate's strengths.
  Bullets make resume easy to read.
---
【2017英文简历模板范文】相关文章: