采购经理主管英文简历表格
  求职者们来编写英文简历是因为用人单位在招聘上要求要有建立,招聘是一个过程,也是一个比较复杂的工作。尤其是对大的企业的来说,招聘的职位多,而且来应聘的'人也非常。用人单位不可能来对应聘的人一个一个的面试,于是就通过英文简历的方式来初步筛选人才。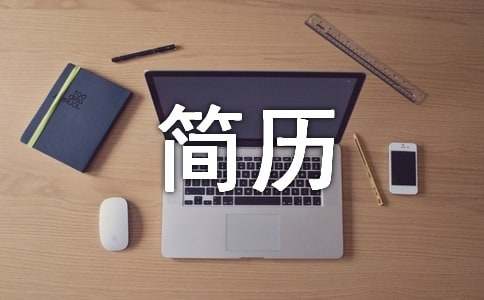 通过浏览英文简历的方式来选拔人才效率非常高,简历通过才能具有面试的机会,才有可能求职成功,那么,在求职的过程中的英文简历也就相当于敲门砖的作用,简历的分量越足,则通过率就越高。而英文简历所发挥的作用,最直接的就是获得求职面试的机会。
  既然英文简历的作用如此重要,就更需要来提高其质量,质量高也是可以提高求职通过率。要如何来提高简历的质量呢?首先要满足基本的写作原则,一份优秀的英文简历必然具有简历的特质,如真实性、简介性等等。
  其次编写英文简历也要做好前提准备,俗话说成功是给有准备的人,充足的准备可以让英文简历的内涵更为丰富,进而提高其质量。
  最后求职者也要掌握简历的编写技巧,例如在语言的使用上,如何来描写效果个更好,还有简历结构上的定位等等。
Name:
yjbys
Gender:
Female
Date of Birth:
1973/07
Contact No:
Experience:
Hukou:
Location:
Email Address:
www.ruiwen.com/jianli
Job Target:

Current Industry
Trading· Import & Export Purchasing Manager· Supervisor
Target Industry
holes ale· Retail, Trading· Import & Export, Housing· Furniture· Interior Design & Decoration, Comsumer Durables (Apparel &Accessory· Textiles· Home furnishing· Home electronic, Chemical Industry
Trade· Logistics· Purchasing· Transportation, Retail
Working Experience:

2006/08-Present
XX PURCHASING MANAGER /PURCHASING DEP
Company Profile: IT IS PRIVATE TRADING COMPANY,THE MAIN BUSINESS IS EXPORT AUTO PARS TO FOREIGN AFTER SALE MARKET,PROVIDE BUSINESS CONSULTANCY TO OVERSEA MERCHANDISING AGENT
Type of Company: Foreign Company / Rep. Office
Size of Company: 1 - 49
Location: SHANGHAI
Reporting to: GENERAL MANAGER
Number of People under My Supervision: 2 People
Responsibilities & Achievements:


Communicate between oversea merchandising agent and mills to ensure efficient and timely flow of program information both ways.
P.O tracking and product database updating.
New product development
Settle quality complain
Arrange oversea merchandiser visit supplier's factory.

Supplier management


Find More competitive supplier
Contract negotiation
Assessing supplier according to the sales report in the end of each work year.

Cost control: price control, Logistic and stock cost control.
Purchasing team management


Set up P.O SOP, make lowest ill stock and get to a better stock velocity
Improve logistic operation flow, cut down purchasing cost besides price.
I made the efficient human resource in the purchasing team, lead team got to the objective.
Draw up purchasing plan in the next year and make a summarized for last year work.
Hold work meeting, revise work plan timely in term s of work reality.

2005/06-2006/08
RHK SHANGHAI REPRESENTATIVE OFFICE Purchasing manager /purchasing
Company Profile: RHK is France wholesaler for household power tools and hand tools, it main market in France and Italy. My work is on the power tool sides (electric, gasoline engine, air pressure).It includes following two parts in terms of usage: Gardening division. such as grass trimmer, grass tiller, shredder, hedge trimmer ,high pressure cleaner, pumps and so on
Decoration division, such as hand drill, impact drill, jig saw, harmmer, circular saw, angel grinder, Stapler etc.
Type of Company: Foreign Company / Rep. Office
Size of Company: 1 – 49
Location: Shanghai
Reporting to: General manager
Responsibilities & Achievements:


Sourcing new item
Supplier management.
Customer claim.
Help headquarter merchandiser communicate with factory. It includes factory visiting and value, contract negotiation and so on.
Tracking new product development.
Update supplier products reference timely.

2000/03-2004/11
The Homeway building material chain store co., ltd
Merchandising Manager For Hardware
Type of Company: Joint Venture
Size of Company: 1000+
Location: Tianjin
Responsibilities & Achievements:


Draw up merchandising budget in new business year and lead team get to the margin target.
Cost analysis and managements include following: stock management merchandising price control.
Make new store opening plan according to company required.
Annual Contract negotiation and vendor value
Work in new merchandise and new vendor.
Merchandise demonstration.
Organize varying promotion.
Maintain computer system normal.
Market and competitor research

Reason for Quit: MOVE SHANGHAI
1995/07-2000/02
YENHERE CORPORATION SECTION CHIEF /CHEMICAL DEP
Company Profile: IT'S A STATE OWNED COMPANY IN YATAI CITY SHANDONG PROVICE, HAS FACTORY, AND TRADING COMPANY.
Type of Company: State-owned Company
Size of Company: 100 – 499
Location: YANTAI
Reporting to: GENERAL MANAGER
Number of People under My Supervision: 2 People
Responsibilities & Achievements:


Import chemical polymer raw material such as PVC, PP, LDPE, HDPE, and PET for injection and film.
Distribute above to domestic factory.
Export chemical textile fiber (rayon, Pet, acrylic )and some garments
Export some raw chemical material.
Education/Training:

200/05/01
Home depot merchandising center Mr. Jim Ingles Retail merchandiser training
Duration: 1WEEK


Merchandising cost control amp; analysis.
Vendor management.
Make efficient merchandise plan
Stock balance.

1999/09/01
Nankai university1 Senior manager MBA course
Duration: 4 MONTH


How to lead team access work objectiv.
Make efficient work plan.
Staff training and set up SOP.

1993/09-1995/07
Tianjin Technology university
Foreign Trade Business Administration Bachelor
GOT DIPLOMA AND PASS CET-6.The main course is ,Business English, International business Operation, International Trade law, International Finance
1991/9-1995/07
Tianjin Technology university
Chemical fiber Materials Engineering Bachelor
Publish three discourses in technology magazine, article award three classes in University science article competition.
Self-appraisal:

Ten years work experience as purchaser.
I am willing to make decisions especially come upon sth.
Be able to find work emphasis when it turns into complication and lead team get to objective quickly.
Organize my time efficiently; Extensive experience in dealing different things that happened at the same time.
Sharp business mind and good communication skill.
【采购经理主管英文简历表格】相关文章: