总裁助理英文简历表格
  用人单位在筛选个人简历的时候,需要看到求职者的真实一面。在个人简历中要体现自己真实的意图以及真实能力和专业方向。不能等到最后才让对方看出你是做什么的,及早显露真实一面可以赢得好印象。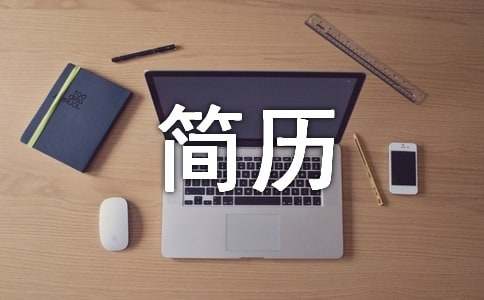 求职是竞争的`过程,竞争力强则求职成功,求职者必须通过自身的优势来提高竞争力。那么,在个人简历上必然要突出优势,不管你采用哪种描述方式,都要能吸引他看到你的优点。求职者的自身优势所包含的范围只有通过自己清晰的描述才能展现给招聘官。
  一份个人简历如果写的非常混乱逻辑不通则很难让人读下去。编写个人简历要讲究逻辑性,写作要有条理性, 不要让自己的描述在各个项目中相互穿插。
  下面是yjbys小编分享的总裁助理英文简历表格,更多内容请访问(www.ruiwen.com/jianli)。
Name
yjbys
Gender
Date of Birth
Location
Contact No
Address
E-mail
www.ruiwen.com/jianli
Job Target
| | |
| --- | --- |
| Target Industry | Trading/Import & Export ,Advertising ,Professional Services (Consulting, Human Resources, etc.), Transportation/ Logistic/ Distribution, Finance/Investments/Securities |
| Target job | Sales Assistant/ Trainee ,Customer Service Manager, Admin Manager/Supervisor/Office Manager ,Executive Assistant/Secretary ,CEO/GM/President Assistant |
| Target address | Shanghai |
| Target salary | Anticipation wage level welfare demand,Discussing in person |
| To hillock time | The new post can in the long time assume the post |
Working Experience
2004/03—Present
XXX
Industry: Trading/Import & Export
Management department Admin Manager/Supervisor/Office Manager
Responsibilities & Achievements:


Our company is an agent for the product of BASF、HONEYWELL、DOW、DECHUM and etc.
At first, I work as a sales assistant ,my major job is communicating with clients by telephone, such as accomplishing the contracts ,quoting and urging the clients to pay for the goods and so on .These work may be not very difficult ,but I think the patient、carefulness and skills are very important. Every month and every quarter, I need to submit some report forms to the sales and their managers.
About a year later , because of my good work performance , I became the senior manager assistant of the management department, responsible for communicating with the four braches and looking through customers' receivables、asking the managers and sales for the feedback ,and auditing the cost of transportation from the storehouse, checking the whether the cost is reasonable and contacting with insurance company for the cars、staff、transportation、storages and following the compensation.
And according to the payment circs before, I should look through the payment term applied by the sales, and require the sales department to have a meeting to check the rationality.
My routine is also including ordering to suppliers for some products; accounting the special fare to clients applied by our sales and quotation issuance every month.
At the same time, I'm responsible for administration affairs, majoring in interview; signing contracts with employees and filing these; issuing administration department announces and filing and etc.
I have an extra work dealing with the boss's private real estate such as renting, sighing a contract with the lessee, the contract's notarization and putting on records. Working in a trade corporation I have to face various petty things, although there aren't many big challenges, I 'm meeting some unexpected things every day.
Through these I can learn more such as how to communicate with people, and I 'm sure the I 'm improving my people skill more and more.
Good ability and efficiency in work is very important to success, but I think if you want to succeed, the most important thing is how to get along with you colleagues, with your boss and with your customers, and with all of the people you meet, so becoming a team player is the best way.

2002/07—2004/03
SHANGHAI ZHAOSHEN CHEMICAL BUILDING MATERILAS CO.,LTD
Industry: Oils/Chemicals/Mines/Geology
Business department Admin Staff/Assistant
Responsibilities & Achievements:


I've taken charge of assistant work for 1 year , am to handle some office daily general affairs mainly , prepare file , make each kind of statistical analysis table, and tax on internet ,and so on. I also help the general manager to carry out some customer communication, word processing and translation work.
I participated in the whole course of having still participated in company's certification ISO9001-2000 quality management system includes the produce of all files and the modification of quality record and so on, and I'm with the Qualification of the internal examination person.
I work conscientious、effective , deal with affairs flexible but sincerity, can be better to link up with person , and with group team spirit.
As a new person, my wages and bonus are the special case of our company. Although my works do not go to half a year, my wages have to arrive to rise in rank. Money does not be many, but it can prove that my work has gotten to affirm, has proved my ability.
Education/Training
1998/09—2002/06
JIANGXI NORMAL UNIVERSITY Business Administration Bachelor
Major course includes: Economy, management, market sales and enterprise strategy and management, investment, financial, international trade, business trade English and modern secretary's essential condition, calculus, algebra and probability theory and so on. And I also completed the computer application' study.
Certificate
| | |
| --- | --- |
| 2001/09 | CET6 |
| 2001/06 | Assistant Economist |
| 2000/05 | Nationwide Computer Level Test Band2 |
Self-appraisal
Meeting force and action force are strong; I have passed the CET-6, with better hearing, reading and writing abilities, and can skillfully use OFFICE software. I work conscientiously, with the better ability to meet an emergency, and can face pressure.
【总裁助理英文简历表格】相关文章:
1.总裁助理简历表格