商务英语口语必背句子
  在我们平凡的日常里,大家都经常接触到句子吧,句子是由词或词组构成的,是具有一定语调并表达一个完整意思的语言运用单位。那什么样的句子才算得上是经典呢?下面是小编收集整理的商务英语口语必背句子,仅供参考,大家一起来看看吧。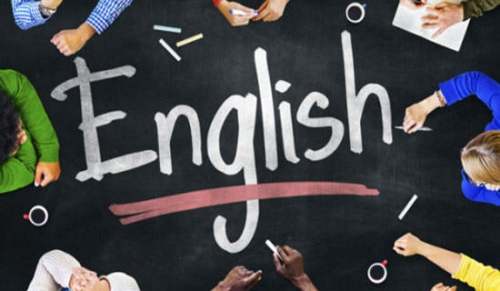 商务英语口语必背句子 篇1
  1 Do I have to make a reconfirmation? 我还要再确认吗?
  2 Is there any earlier one? 还有更早一点的吗?
  3 Could you tell me my reservation number, please?
  请你告诉我我的预订号码好吗?
  4 Can I get a seat for today's 7:00 a.m. train?
  我可以买到今天上午7点的火车座位吗?
  5 Could you change my flight date from London to Tokyo?
  请你更改一下从伦敦到东京的班机日期好吗?
  6 Is there any discount for the USA Rail pass?
  火车通行证有折扣吗?
  7 May I reconfirm my flight? 我可以确认我的班机吗?
  8 Are they all non-reserved seats? 他们全部不预订的吗?
  9 Do I have to reserve a seat? 我一定要预订座位吗?
  10 May I see a timetable? 我可以看时刻表吗?
  11 How long will I have to wait? 我要等多久呢?
  12 Which would you prefer, a smoking seat or a non-smoking seat?
  你喜欢哪种,吸烟座还是禁烟座呢?
  13 Do you have any other flights?
  14 When would you like to leave?
  15 Can I reconfirm by phone? 我能电话确认吗?
  16 Where can I make a reservation? 我到哪里可以预订?
  17 Do I need a reservation for the dining car? 我需要预订餐车吗?
  18 How many more minutes will it take for the train to arrive?
  火车还要多少分钟就要到达呢?
  19 Is this a daily flight? 这是每日航班吗?
  20 Excuse me. May I get by? 对不起,我可以上车吗?
  21 How much does it cost to go there by ship?
  坐船到那里要花多少钱?
  22 Can I cancel this ticket? 我可以取消这票吗?
  23 Check it to my final destination把它托运到我的目的地。
  24 Please come to the airport by eight thirty at the latest.
  最迟要在8点30分到达机场。
  25 Take your baggage to the baggage section.
  把你的行李拿到行李房去。
  26 Please open your baggage. 请把你行李打开。
  27 Please fill in this disembarkation card. 请你填写这张入境卡。
  28 Let me see your passport, please.
  29 I have come to make sure that your stay in Beijing is a pleasant one. 我特地为你们安排使你们在北京的逗留愉快。
  30 You're going out of your way for us, I believe.
  我相信这是对我们的特殊照顾了。
  31 It's just the matter of the schedule, that is, if it is convenient of you right now.
  如果你们感到方便的话,我想现在讨论一下日程安排的问题。
  32 I think we can draw up a tentative plan now.
  我认为现在可以先草拟一具临时方案。
  33 If he wants to make any changes, minor alternations can be made then. 如果他有什幺意见,我们还可以对计划稍加修改。
  34 Is there any way of ensuring we'll have enough time for our talks?
  我们是否能保证有充足的时间来谈判?
  35 So our evenings will be quite full then?
  那幺我们的活动在晚上也安排满了吗?
  36 We'll leave some evenings free, that is, if it is all right with you.
  如果你们愿意,我们想留几晚供你们自由支配。
  37 We'd have to compare notes on what we've discussed during the day.
  我们想用点时间来研究讨论一下白天谈判的情况。
  38 That'll put us both in the picture.
  这样双方都能了解全面的情况。
  39 Then we'd have some idea of what you'll need.
  那我们会心中有数,知道你们需要什幺了。
  40 I can't say for certain off-hand. 我还不能马上说定。
  41 Better have something we can get our hands on rather than just spend all our time talking.
  有些实际材料拿到手总比坐着闲聊强。
  42 It'll be easier for us to get down to facts then.
  这样就容易进行实质性的谈判了。
  43 But wouldn't you like to spend an extra day or two here?
  你们不愿意在北京多待一天吗?
  44 I'm afraid that won't be possible, much as we'd like to.
  尽管我们很想这样做,但恐怕不行了。
  45 We've got to report back to the head office.
  我们还要回去向总部汇报情况呢。
  46 Thank you for you cooperation.
  47 We've arranged our schedule without any trouble.
  我们已经很顺利地把活动日程安排好了。
  48 Here is a copy of itinerary we have worked out for you and your friends. Would you please have a look at it?
  这是我们为你和你的朋友拟定的活动日程安排。请过目一下,好吗?
  49 If you have any questions on the details, feel free to ask.
  如果对某些细节有意见的话,请提出来。
  50 I can see you have put a lot of time into it.
  我相信你在制定这个计划上一定花了不少精力吧。
  商务英语口语必背句子 篇2
  51 We really wish you'll have a pleasant stay here.
  我们真诚地希望你们在这里过得愉快。
  52 I wonder if it is possible to arrange shopping for us.
  53 Welcome to our factory.
  54 I've been looking forward to visiting your factory.
  我一直都盼望着参观贵厂。
  55 You'll know our products better after this visit.
  56 Maybe we could start with the Designing Department.
  也许我们可以先参观一下设计部门。
  57 Then we could look at the production line.
  58 These drawings on the wall are process sheets.
  墙上的图表是工艺流程表。
  59 They describe how each process goes on to the next.
  表述着每道工艺间的.衔接情况。
  60 We are running on two shifts. 我们实行的工作是两班倒。
  商务英语口语必背句子 篇3
  business cycle 商业周期
  initial public offering (ipo) 首次公开发行
  capital spending binge 资本投资狂潮
  venture capital 风险资本
  single market 单一市场
  clearing and settlement systems 清算及结算系统
  pooled accounts 总合帐户
  top priority 当务之急
  blue chip index 蓝筹股指数
  consumer confidence 消费者信心
  social security 社会保障
  liquid investment 短期投资
  economic stimulus 经济刺激
  production capacity 生产能力
  real wages 实际收入
  boom-and-bust cycle 经济繁荣与萧条交替循环
  tax exemption 免税
  trade liberalization 贸易自由化
  flow of goods and capital 贸易及资本流动
  import substitution 进口替代
  商务英语口语必背句子 篇4
  1. This model of typewriter is efficient and durable, economical and practical for middle school students.
  这个型号的打字机对中学生来说,高效、耐用、经济、实惠。
  2. The computer we produced is characterized by its high quality, compact size, energy saving and is also easy to learn and easy to operate.
  我们生产的计算机其特点是质量好,体积小,节能,而且易学好用。
  3. They are not only as low-priced as the goods of other markers, but they are distinctly superior in the following respects.
  它们不但和其它厂家的产品一样低廉,而且在以下几个方面有其独特的优越性。
  4. You will get a 30% increase in production upon using this machine and also it allows one person to perform the tasks of three people.
  一旦使用该机器,你们将会增产30%,而且一个人可以顶3个人使用。
  5. This product will pay its own way in a year.
  该产品一年就可收回成本。
  6. This machine will pay back your investment in six months.
  该机器半年就可收回投资。
  7. The new type of suitcase car designed by our engineers is very ingenious and practical.
  我方工程师设计的新款行李车非常精巧、实用。
  8. This kind of bicycle can be folded in half and handy to carry around, especially useful during traveling and traffic jams.
  这种自行车可以折迭,携带方便,在旅行中或交通堵塞时特别有用。
  9. The maximum speed of this kind of variable-speed bicycle is 30 km per hour.
  这种变速车每小时的最大速度是30km。
  10. These machines have few breakdowns and are easy to maintain because of their simple mechanical structure.
  这些机器由于机械的构造简单,所以很少故障,易于保养。
  11. Compared with the other brands, this kind of type costs less per mile and wears much longer due to its topnotch rubber.
  与其它牌子相比,这种轮胎每公司损耗较少,也耐磨一些,因为它是用一种流橡胶做成的。
  12. This kind of type is characteristic of nonskid stops on wet roads.
  这种轮胎的特点是在潮湿的路面上不打滑。
  13. This material has a durable and easy to clean surface.
  这种材料的表面耐用并易一地清洗。
  14. This kind of air conditioning system is practical and economical for the needs of your company.
  这种空调系统实用、经济、能满足贵公司的需要。
  15. Our products are of superb quality as well as the typical oriental make-up.
  我方产品,质量优良,具有典型的东方特色。
  商务英语口语必背句子 篇5
  1. In view of our good cooperation over the past few years, we prepare to accept your price.
  鉴于过于几年的良好合作,我们准备接受你方的价格
  2.As a gesture of friendship , we accept the price of 50,000 $ for 10,000 pairs of leather shoes.
  作为友好表示,我们接受10,000双皮鞋50,000美金的价格
  3.It seems there is nothing more I can do but to accept this price.
  似乎只有接受这个价格,别无它选
  4.How about meeting each other half way and each of us make further concession so that business can be concluded.
  会议一半,我们双方各让一步以使业务成交
  5.I think that we should come to a compromise with each other in order to get the deal done.
  我认为我们应该各自折衷一下以便业务成交
  6.Business is quite possible if each side makes some concessions.
  若双方各自做些让步,生意是很易达成的
  7.If it is really so, we have to agree to your payment terms.
  如果真是这样,我们不得不同意你的付款条款
  8.We'd like to reduce the original offer slightly as a compromise.
  我们稍降原始报价,以示让步
  9.We may consider making some concessions in our price.
  我们可以在价格上做些让步
  10.In order to encouraging business we are prepare to make reduction.
  为了促成生意,我们准备降价
  商务英语口语必背句子 篇6
  1.Are you all set?
  行李收拾好了吗?
  2.In case of rain,umbrella should be taken.
  以防万一,还是带伞吧。
  3.It is better if you put a name tag on your suitcase.
  你最好在你的行李上贴上名牌。
  4.You should check your list to see whether you have something left.
  你最好检查一下行李,看是不是落下了什么。
  5.Why are you taking such a heavy suitcase with you?
  为什么你要带这么重的行李呢?
  6.Wait a second.I want to check my memo.
  稍等一下,我要检查一下我的备忘录。
  7.For your own sakes,you shoould wear sunscreen.
  为了自己,最好带防晒霜。
  8.What kind of clothes shold I wear?
  我该带些什么衣服呢?
  9.Sunglasses are necessary.
  墨镜必不可少。
  10.It is recommended that you take some medicine with you.
  建议你拿点药之类的。
  商务英语口语必背句子 篇7
  1. The goods we ordered on February 12 have arrived in a damaged condition.
  我方2月12日订购的货物抵达时已经遭损。
  2. A number of cases are broken and the contents are badly damaged.
  有好几个箱子是坏的,里面的商品也遭到了严重的损坏。
  3. The package are insufficient and the contents leak out considerably.
  包装不固,大量的东西漏了出来。
  4. We wish to inform you that five of the cars we bought from you have been seriously out of order within 50Km driving distance.
  我方想要通知贵方,向你方购买的其中辆小车在行驶了不到50KM就出了严重故障。
  5. Nearly 20% of the bales were broken and the contents badly soiled.
  将近20%的包都破了,包内的货物严重污损。
  6. From the shipment of 2,000 cases of glassware, we ind that a number of wooden cases and the contents have been broken.
  我们在2000箱玻璃制品中发现了不少木箱及内装制品破损。
  7. On inspection, we found that about 50 bags are broken and it is estimated that 240Kg of cement had been lost.
  验货时,我方发现将近有50包破损,估计损失240KG水泥。
  8. We regret to inform you that eight of the cases of your consignment arrived in a badly damaged condition.
  非常遗憾地通知你们,你方运出的货物抵达后,有8箱严重破损。
  9. We have examined the contents and find that 92 pieces are missing and the rest unfit for use.
  经货物检验,我方发现少了92件,其余的也无法使用。
  10. Your shipment of goods has been found short in weight by reinspection.
  经复验,发现贵方发送的货物短重。
  11. We are now making a claim against you for the ten defective sew machines.
  我方现向贵方索赔10台劣质的缝纫机。
  12. There is a shortage of 1,450 pounds in this shipment.
  这批运输的货物短缺1450磅。
  13. On arrival of the shipment, we found at least 50 cases damaged, which made up 20% of the total quantity.
  货物抵运时,我方发现至少有50个箱子遭损,占了总量的20%。
  14. We had the material inspected immediately when the goods arrived, and a shortage of 15kg was found.
  当货物抵达时,我方立即对商品进行了检验,发现短缺15KG。
  15. It was found, much to our astonishment, that nearly 30% of the electronic components were water-stained.
  我方非常吃惊地发现将近有30%的电子组件被水所所污。
  16. You should make amends for the losses by replacing all the detective products, and paying for the business we have lost.
  贵方应该更换所有的瑕疵品,并赔偿我们这一回所丢掉的生意,以弥补我们的损失。
  17. After the inspection of the goods arrived, we found a shortage of 50MT.
  在对运抵的货物进行了检验之后,发现短重50吨。
  18. Case NO 16 was found to be 3 packages short.
  我方发现第16号箱中少了3包。
  19. We are now lodging a claim against you for the shortweight of fertilizer.
  我方现向贵方索赔,赔偿我方的化肥短缺。
  20. We have to ask for compensation of the loss incurred as a result of the interior quality of the goods concerned.
  我方不得不向贵方提出索赔,赔偿因劣质货给我方造成的损失。
  Part Two
  21. We hope indemnification will be made for all expenses incurred.
  我方希望补偿所有相关费用。
  22. On the basis of the survey report, we register our claim with you for $3,000.
  根据商检报告,我方向你们索赔3000美元。
  23. You are requested to compensate us for the total loss of sugar at value of $105 Per MT.
  我方要求贵方赔偿我方每吨105美元的糖的所的损失。
  24. We claim compensation of $1,800 for inferiority of quality.
  我方要求赔偿1800美元来补偿劣质品。
  25. We have to file a claim against you to the amount of $7,000 plus inspection fee.
  我方不得不向贵方提出索赔,要求贵方赔偿7000美元,加上商检费。
  26. You should compensate us by 3%, plus the inspection fee.
  贵公司应赔偿我们3%的损失,商检费也应该由贵公司负担。
  27. This is a statement of loss and you should indemnify us $2,450.
  这是损失清单一张,你方应赔付我方2450美元。
  28. We are compelled to claim on you to compensate us for the loss, $27,500, which we have sustained by the damage to the goods.
  我方不得不向贵方提出索赔,要求贵方赔偿我方货物受损而引起的损失27500美元。
  29. We found that the quality of the TV sets we received last week is below standard. So we request a 5% allowance.
  我方发现我们上周收到的电视机的质量低于标准,因此我们向贵方提出5%的索赔。
  30. We claim an allowance of £230 on account of the quality of this shipment.
  由于这批货物的质量问题,我们向你方索赔230英镑。
  31. We have to ask for compensation of £6,000 to cover the loss incurred as result of the inferior quality of the goods.
  我们不得不向贵方索赔6000英镑,作为因劣质货物给我方造成的损失赔偿。
  32. We are compelled to claim on you to compensate us for the loss, $20,000, which we have sustained by the disqualified goods.
  我方不得不向贵方提出索赔2万美元,以补偿不合格货物。
  33. We are willing to accept the shipment only if you allow a 30% reduction in price.
  如果贵方同意降价30%,我方可以接受这批货。
  34. We hope you will settle this claim as soon as possible.
  希望贵方能尽快理赔。
  35. Claims for shortage must be made within 30 days after arrival of the goods.
  对短缺的索赔必须在货物抵达后的30天内提出。
  36. Kindly remit us the amount of claim at an early date.
  请早日将赔偿金汇给我方。
  37. On examination, we have found that many of the sewing machines are severely damaged.
  在对商品进行商检时,我方发现许多缝纫机遭到了严重的损坏。
  38. Please dispatch, within one week, the replacement of another five refrigerators with a price reduction of thirty percent of the total value of the five refrigerators.
  请在一周之内调换另外5台冰箱,并降价5台冰箱总价值的30%。
  39. We should be obliged if you would forward us a replacement for the machine as soon as possible.
  如果贵方能尽快将调换的运送给我方,我方将不胜感激。
  40. We insist that you should send perfect goods to replace the defective goods.
  我方坚持认为贵方应该用好货来调换坏货。
【商务英语口语必背句子】相关文章:
商务英语口语必背句子09-19
面试必背商务英语口语10-27
商务英语口语基本必背语句04-14
100句商务英语口语必背句10-13
职场必背商务日语10-15
商务日语必背词汇10-15
BEC商务英语写作必背句子08-20
工作面试必背英语口语10-27
必背商务英语高级词汇10-22