商务英语信函范文10篇
  商务英语信函在我们商务交流中有着重要的地位和作用,下面小编搜集整了10篇商务英语信函范文给大家,欢迎阅读,供大家参考。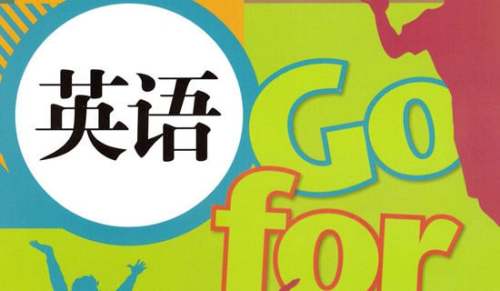 商务英语信函 1
Dear Mr. / Ms.:
  This is to introduce Mr. Frank Jones, our new marketing specialist who will be in London from April 5 to mid April on business.
  We shall appreciate any help you can give Mr. Jones and will always be happy to reciprocate.
  Yours faithfully
XXX
  商务英语信函 2
Dear professor Cooper:
  It is undenied that compter is becoming more And more benificial to our daily life And almost every
  field.Simutenously,the widely used of Internet brings us so much convenience.Making friends on Internet seems to be a tend And fashion in today society.However,what attitude should we hold toward it?
  Evidently,makingfriends on Internet has its boon. In the current drastically competing world,we face up with a great deal of pressure.We can pour out our pressure,sorrow And offense to people on the other side of world.Commonly,most people have the similar sense that we prefer to state our grim emotion to strangers whom we are not directly facing with.In addition,making friends on Internet enlarges our insight that we cannot obtain from our campus.Internet friends tell us what is happening in their places Or their job experience.Also,it enlarges our communication with outside.
  However,making friends on Internet has its negative factors.Afterall,Internet is a virtual world.We cannot understand persons in the other side.Crimes through Internet are increasing at an alarming rate.Deceived people are seen everywhere.All these have to attract our attention.
  In short,we should have a correct attitude toward it in order to aviod unnecessary losses of private safety And property.
  Yours sincerely
  XXX
  商务英语信函 3
Dear___________,
  I am writing to formally request to___________(请求的内容)
  The reason for_____is that______(给出原因).I_____, so I_____(给出细节)
  I would also like to request______(提出进一步的要求). I am sorry for any inconvenience I have caused.
  Thank you for your attention to these requests. If you have any questions, do not hesitate to contact me at _______(电话号码).I look forward to a favorable reply.
  Yours sincerely
XXX
  商务英语信函 4
Dear Mr. Jones:
  We understand from your information posted on Alibaba.com that you are in the market for textiles. We would like to take this opportunity to introduce our company and products, with the hope that we may work with Bright Ideas Imports in the future.
  We are a joint venture specializing in the manufacture and export of textiles. We have enclosed our catalog, which introduces our company in detail and covers the main products we supply at present. You may also visit our online company introduction at which includes our latest product line.
  Should any of these items be of interest to you, please let us know. We will be happy to give you a quotation upon receipt of your detailed requirements.
  We look forward to receiving your enquires soon.
  Sincerely,
  XXX
  商务英语信函 5
Dear Sir or Madam
  I am senior from the Department of BusinessAdministration of Beijing University. I am writing theletter in purpose of applying for admission into youresteemed institution/your recently advertised position for a staff member.
  I am sure that I am qualified for it. First, enclosed with this letter is my resume, which furtherdetails my previous academic qualifications and work experience. Second, not only do myqualifications and experience make me a perfect candidate for it, my cheerful personality iswell suited to studying in your prestigious university/working as a staff member. Last, myhobbies include sports and music.
  Words fail me when I try to express my heartfelt gratitude to the help you rendered me. Yourprompt and favorable attention to my inqquiry would be highly appreciated.
  Yours sincerely,
  XXX
  商务英语信函 6
Dear Mr. Clinton
  Thank you for your letter of 9 May concerning faulty goods purchased in our store in London.
  I am very sorry indeed that you were not satisfied with the pencils that you bought from our store.
  Our company in always trying to improve the quality of its merchandise and we are very unhappy when one of our products does not give satisfaction. In fact, this was due to the breakdown of our packing machine.
  In the meantime I regret the disappointment you were caused. As a gesture of goodwill, I have pleasure in refunding the cost of the pencils. And enclose a gift voucher that you can use in our London branch.
  Thank you for bringing this matter to our attention. I hope any further purchases you many make at our stores will be up to our usual high standards
  Yours sincerely
  XXX
  商务英语信函 7
Dear Sir,
  We thank you for your letter of May 5 offering us 500 tons of the subject goods at US $150 per ton CIF Guangdong.
  Although we are in urgent need of such product, we find your price is too high and out of line with the prevailing market level.Your quoted price will reduce our profit largely. To tell you the truth, we have received quotations 15% lower than yours. Should you be prepared to reduce your price by, say, 13%, we might come to terms.
  Considering our business relations for serval years, we make you such a counter-offer. As you know, this year's grape harvest was good and the market is declining, that is, the supply has outstripped the demand. We hope you will consider our counter offer most favorably and let us know your acceptance as soon as possible.
  Hope to hear from you soon.
  Yours faithfully,
  XXX
  商务英语信函 8
Dear Sir,
  We acknowledge with thanks the receipt of your quotation dated Feb. 3rd and noted the total $200,000 CIF Shanghai. We agree to this price, and would ask you to accept this order-letter as our official order.
  Please ship at the first available opportunity. The payment is being made by the Irrevocable L/C in your favor. We should appreciate it if you arrange our order at an early date.
  We look forward to your reply as soon as possible.
  Yours faithfully,
  XXX
  商务英语信函 9
Dear XXX
  Thank you for your order No.5 for cotton twill fabrics.
  The goods are now under production and will be delivered on time.
  It is a pleasure to have the opportunity of supplying you and we hope you will be satisfied with the quality of our goods. On receiving your credit from the bank,we will make up your order.
  We will have the pleasure of receiving further orders from you.
  Yours sincerely,
  Sales Manager
  商务英语信函 10
Dear Sirs ,
  We are writing to inform you that the toys covered by our order No.519arrived in such an unsatisfactory condition that we have to lodge a claim against you .It was found upon examination that 10%of them are broken and some are badly scratched , obviously due to the improper packing . Therefore, we cannot offer it for sale at the normal price and suggest that you make us an allowance of 20% on the invoiced cost .This is the amount by which we propose to reduce our selling price .If you cannot accept , Im afraid we shall have to return them for replacement .
  Sincerely yours ,
XXX
【商务英语信函】相关文章:
商务英语信函4篇04-13
商务英语信函(4篇)04-13
商务英语信函怎么写11-24
商务英语信函的7C原则02-25
电子邮件商务英语信函写作技巧10-20
英语商务信函11-09
英文回信信函范文03-25
英文信函信件格式10-12
英语商务信函范文-公函01-04
英语商务信函5篇11-18