20条精选金融论文英语参考文献
  [1] nelson, c. r. & siegel, a. f. parsimonious modeling of yield curves [j], journal of business 1987(4): 473—489.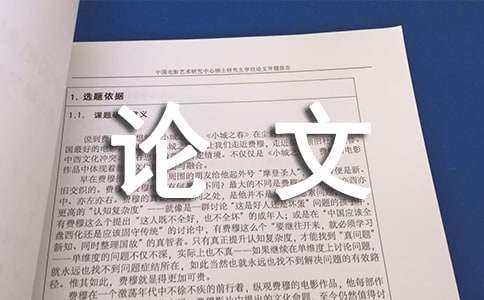 [2] diebold,francis x and li, canlin..global yield curve dynamics and interactions: adynamic nelson-siegel approach[j],journal of econometrics,XX,10:351-363
  [3] bliss, r. r.. testing term structure estimation methods [j]. advances in futures and options research, 1997,9:197-231
  [4] tanner, e.,"exchange market pressures and monetary policy: asia and latin america in the 1990s" [c]5 working papers, imf,XX.
  [5] so, r. w., "price and volatility spillovers between interest rate and exchange value of the us dollar"[j], global finance journal,XX (1) :95-107
  [6] y.sahalia. testing continuous-time models of the spot interest rate [j], review of financial studies. 1996,9:385-426
  [7] vasicek 0,fong h g term structure modeling using exponential splines. journal of finance[j], 1982,37:339-348
  [8] duffle,d. and r. kan. a yield factor model of interest rates[j],mathematical finance, 1. 1996,6: 379-406
  [9] ait—sahalia,y and r. kimmel. estimating affine multifactor term structure models using closed-form likelihood expansions[c] ? working paper,nber,XX.
  [10] engle,robert e autoregressive conditional heteroscedasticity with estimates of the variance of u. k inflation[j]. economica,1982,50:987—1008
  [10]chen,r.-r., and l. scott "maximum likelihood estimation for a multi-factor equilibrium model of the term structure of interest rates,". journal of fixed income, december, 1993,12: 14-31 .
  [11] vasicek o. an equilibrium characterization of the term structure [j] ? journal of financial economics, 1977,5:177-188.
  [12] j. c. cox, j. e. ingersoll,s. a. ross. a theory of the term structure of interest rates [j]. econometrica, 1985, 53: 385-407
  [13] edmund m. a. kwaw and yen, resolving economic conflict between the united states and japan[m] . massachusetts institute of technolog. 1997: 189-220.
  [14] swanson,r.,rogoff,k.was it real the exchange rate-interest differential relation over the modern floating period[j] journal of finance, 1988,43: 359-382
  [15] chan, k.,chan, k.c.k karolyi, a.,intraday volatility in the stock index and stock index futures markets [j] review of financial studies 1991 (4) : 657-684.
  [16] kutan, j. and s. zhou,"mean reversion of interest rates in the eurocurrency market[j], oxford bulletin of economics and statistics,XX,63: 459-473.
  [17] park. information flows between non-deliverable forward (ndf ) and spot markets:evidence from korean currency [j]. pacific-basin finance journal,XX,9:363-377
  [18] roberta. michael f,exchange rate regimes in an increasingly integrated world [j],economy,XX,34:109-132
  [19] prasad,e. ye. l_ the renminbi's role in the global monetary system[r], global economy and development at brookings,XX (2) : 169-185
  [20] nelson c r, sigel a f. parsimonious modeling of yield curve [j]. journal of business, 1987,60:473- 489.
【20条精选金融论文英语参考文献】相关文章: