2017考研面试英语自我介绍范文
  引导语:考研面试是多么重要,你准备好英文的自我介绍了吗?下面是yjbys小编为大家精心整理的.关于考研面试英语自我介绍范文,欢迎阅读!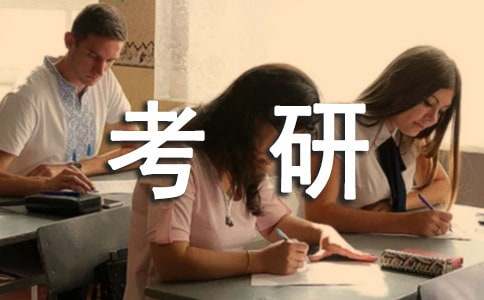 考研面试自我介绍英文版篇一
  Good morning/afternoon, my dear teachers (my dear professors)。 I am very glad to be here for your interview. My name is ___.I am ___ years old. I come from _______, a very beautiful city. My undergraduate period will be accomplished in _______university in July, 2009. And now, I am trying my best for obtaining a key to ________ University.
  Generally speaking, I am a hard-working student. I will try my best to finish it no matter how difficult it is. When I was sophomore, I found web design very interesting, so I learned it very hard. To weave a homepage for myself, I stayed with my personal computer for half a month, and I am the first one in my class who own his homepage. Furthermore, I am a person with great perseverance. During the days preparing for the first examination, I insist on running every day, no matter what the weather was like. And just owning to this, I could concentrate on my study and succeeded in the end.
  Well, in my spare time, I like basketball, tennis and Chinese chess. Also, English is my favorite. I often go to English corner to practice my oral English on every Thursday, and write compositions to improve my written ability. But I know my English is not good enough, I will continue studying.
  Ok, that's all, thank you for your attention.
  考研面试自我介绍英文版篇二
  Good morning, every teacher. It's really a great honor to have this opportunity for an interview. And I hope I can make a good performance today, eventually enroll in this prestigious university in September.
  First, let me introduce myself briefly. My name is Shirley Guo, which is Guoxueli in Chinese. I am 22 years old, born in Zichang country, Shaanxi Province. I'm studying at Xi'an jiaotong University. I major in e-commerce with a minor in law. In order to improve my English and master fundamental knowledge of computer application, I have passed CET6, the C++ language examination in the National computer Rank Examination Level2 and the database examination in the National computer Rank Examination Level3 with a ease. I always believe that one will easily lag behind unless he keeps on learning. The scholarships I have won during these years could certificate that I work hard.
  I am very easy to get on with, so I have lots of friends. And I am optimistic for that I believe in the end thing will mend. Sometimes I prefer staying alone, reading, watching movies, listening to music or surfing the Internet.
  As for why I choose to engage in postgraduate study, there are several reasons as follow. Firstly, I think further study is still urgent for me to realize self-value. It is necessary to seize any chance for self-development, especially in this competitive modern world. Secondly, Professor LIqi is the tops in e-commerce field. I am looking forward to following him to make a more foundation for future profession after two years study here. Thirdly, now the employment situation is serious. Maybe through postgraduate study, I could achieve a better position.
  In a word, I'm eager to enroll in our school to proceed further.
---
2017考研面试英语自我介绍范文相关文章:
8.2017年南大考研考研复试面试英语自我介绍范文5篇【优秀】
10.2017考研复试英语自我介绍注意事项【附面试自我介绍范文】
【2017考研面试英语自我介绍范文】相关文章:
考研面试自我介绍英语范文01-12
考研面试英语自我介绍范文4篇05-26
考研复试面试的英语自我介绍范文08-27
2018考研面试英语自我介绍07-04
考研复试英语面试自我介绍口语09-03
考研复试的面试英语自我介绍05-26
考研面试英语版自我介绍12-19
考研面试英语自我介绍3篇08-19
考研英语面试对话02-06