求职自我介绍英文
  当来到一个陌生环境中,我们总归要向他人介绍自己,自我介绍可以满足我们渴望得到尊重的心理。你所见过的自我介绍是什么样的呢?以下是小编精心整理的求职自我介绍英文,仅供参考,欢迎大家阅读。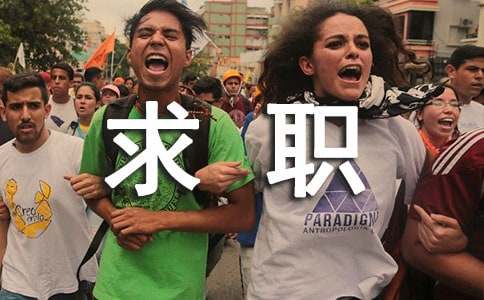 求职自我介绍英文1
  Good morning !
  It is really my honor to have this opportunity for a interview,
  I hope i can make a good performance today.Im confident that I can succeed.
  Now i will introduce myself briefly.I am 26 years old,born in shandong province.
  I was graduated from qingdao university.my major is electronic.and i got my bachelor degree after my graduation in the year of xxxx.
  I spend most of my time on study,i have passed CET4/6.and i have acquired basic knowledge of my major during my school time.
  In July xxx,I begin work for a small private company as a technical support engineer in QingDao city.Because Im capable of more responsibilities,so I decided to change my job.
  And in August xxx,I left QingDao to BeiJing and worked for a foreign enterprise as a automation software test engineer.Because I want to change my working environment,Id like to find a job which is more challenging.Morover Motorola is a global company,so I feel I can gain the most from working in this kind of company ennvironment.That is the reason why I come here to compete for this position.
  I think Im a good team player and Im a person of great honesty to others.Also I am able to work under great pressure.
求职自我介绍英文2
  Im glad to introduce myself to you. My Chinese name is Ma Lin,but you can call me Rock,my English name. I chose Rock to be my English name because I want to be as tough as a rock,hehe. I was born and raised in Guangdong,so I speak both Cantonese and Mandarin.
  Ill soon graduate from Zhongshan University,majoring in accounting. I think you may have interviewed quite a lot of students from our school,so you know this major prepares us for CGA and most courses are taught in English. My GPA is 3.6,it ranks number 9 in the 115 students in my grade. And Ive passed 15 exams in CGA,I anticipate I will get the CGA qualification in 29.
  Besides having good academic performance,I was actively involved in student activities. I was in charge of Student Welfare (生活委员) in my class,and in the Student union of our school. I enjoyed this position because what I did was very important to everybody,although it was mostly small details.
  I had a three-month internship in Guangdong Zhengzhong Accounting Firm. I did the inventory check and helped the accountants to make the auditing reports. My boss was pleased with my performance and he asked me to recommend my classmate to join our team.
  KPMG is my dream company. Whats more,I have great interest in joining the Tax Department as my long term career goal is to be a tax consultant. I wish my dream could come true today. Thank you!
求职自我介绍英文3
  My name is xxx. I amxx years old. Contrary to common belief,Ican actually speak in English. I was born in xxx.
  I have studied xxx, xxx, andEnglish。I do like English because it is a common language widely spoken aroundthe world.For most travellers, they could understand English in addition totheir native language.
  Should you have any additional questions about me - youcould ask me in English。Thank you all for your time.
【求职自我介绍英文】相关文章:
求职自我介绍(英文)11-23
自我介绍求职英文08-01
自我介绍的英文求职07-21
求职英文自我介绍11-29
英文求职自我介绍11-09
求职的英文自我介绍12-17
英文求职的自我介绍03-03
求职英文自我介绍04-07
英文求职自我介绍模板11-26
英文求职自我介绍范文11-28