大学新生英语自我介绍模板(通用6篇)
  当来到一个陌生环境中,进行自我介绍是必不可少的,自我介绍可以唤起他人对我们的`兴趣。写自我介绍时总是没有新意?下面是小编精心整理的大学新生英语自我介绍模板(通用6篇),仅供参考,大家一起来看看吧。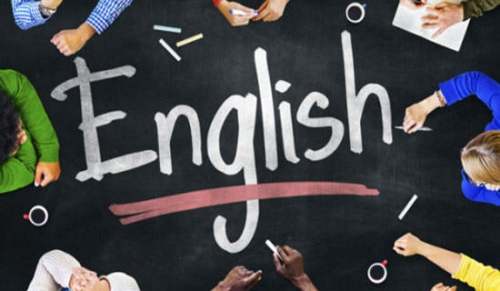 大学新生英语自我介绍1
  Hi, My name is Yuwenmi, Im from the beautiful ancient city of Kaifeng. As you can see, I am a very casual girl, and a lot of people here, like 18-year-old, I love a lot, I love guitar, love to sing love dancing, very fond of English, I am very love to watch "Prison Break", like the actor micheal clever wit. I like making friends, and hope you will be able to and I have become good friends, I think I will, and you get along with.
  大学新生英语自我介绍2
  good morning,my dear teachers,my dear professors.i am very glad to be here for your name is song yonghao,i am 22 years old .i come from luoyang,a very beautiful aicent undergratuade period will be accomplished in changan university in july ,20xx;and now,i am trying my best for obtaining a key to tongji university.
  generally speaking ,i am a hard working student especially do the thing i am interested in. i will try my best to finish it no matter how difficult it is. when i was sophomore, i found web design very interesting, so i learned it very hard . to weaver a homepage for myself, i stayed with my pesonel computer for half a month.,and i am the first one in my class who own his homepage. forthermore,i am a person with great perserverence. during the days preparing for the first examination,i insist on running every day, no matter what the weather was just owning to this,i could concentrate on my study and succeeded in the end.
  well ,in my spare time ,i like basketball, tennis and chinese chess. also english is my favorate.i often go to english corner to practise my oral english on every thursday,and write compositions to improve my witten ability i know my english is not good enough ,i will continue studying. ok, that is all,thank you for your attention
  大学新生英语自我介绍3
  good morning, my name XX, it is really a great honor to have this opportunity for a interview, i would like to answer whatever you may raise, and i hope i can make a good performance today, eventually enroll in this prestigious university in september. now i will introduce myself briefly,i am XX years old,born in XX province ,and i am curruently a senior student at beijing XX university.my major isXX.and i will receive my bachelor degree after my graduation in june.in the past 4 years,i spend most of my time on study,i have passed CET4/6 with a ease. and i have acquired basic knowledge of packaging and publishing both in theory and in practice.
  Besides, i have attend several packaging exhibition hold in Beijing, this is our advantage study here, i have taken a tour to some big factory and company. through these i have a deeply understanding of domestic packaging industry. compared to developed countries such as us, unfortunately, although we have made extraordinary progress since 1978,our packaging industry are still underdeveloped, mess, unstable, the situation of employees in this field are awkard. but i have full confidence in a bright future if only our economy can keep the growth pace still. i guess you maybe interested in the reason itch to law, and what is my plan during graduate study life, i would like to tell you that pursue law is one of my lifelong goal,i like my major packaging and i wont give up,if i can pursue my master degree here i will combine law with my former education. i will work hard in thesefields ,patent ,trademark, copyright, on the base of my years study in department of p&p, my character? i cannot describe it well, but i know i am optimistic and confident. sometimes i prefer to stay alone, reading, listening to music, but i am not lonely, i like to chat with my classmates, almost talk everything ,
  My favorite pastime is valleyball,playing cards or surf online. through college life,i learn how to balance beetween study and entertainment. by the way, i was a actor of our amazing drama club. i had a few glorious memory on stage. that is my pride.
  大学新生英语自我介绍4
  good morning !
  it is really my honor to have this opportunity for a interview,i hope i can make a good performance today. i'm confident that i can succeed.
  now i will introduce myself briefly i am 26 years old,born in shandong province .
  i was graduated from qingdao university. my major is electronic.and i got my bachelor degree after my graduation in the year of XX.
  i spend most of my time on study,i have passed cet4/6 . and i have acquired basic knowledge of my major during my school time.
  in july XX, i begin work for a small private company as a technical support engineer in qingdao city.because i'm capable of more responsibilities, so i decided to change my job.
  and in august XX,i left qingdao to beijing and worked for a foreign enterprise as a automation software test engineer.because i want to change my working environment, i'd like to find a job which is more challenging. morover motorola is a global company, so i feel i can gain the most from working in this kind of company ennvironment. that is the reason why i come here to compete for this position.
  i think i'm a good team player and i'm a person of great honesty to others. also i am able to work under great pressure.
  that's all. thank you for giving me the chance.
  大学新生英语自我介绍5
  Good Morning. I Am Glad To Be Here For This Interview. First Let Me Introduce Myself. My Name Is Wangzhaokuan, twenty-five Years Old. I Come From Xing Tai City Of He Bei Province. I Graduated From The Finance Department Of The Economics And Business University Of He Bei In July, 20xx. In The Past Three Years I Have Been Preparing For The Postgraduate Examination While I Have Been Working In Xing Tai Vocational And Technical College As A Head-teacher Of Several Classes. Gui Zhou University Is My First Choice. Now All My Hard Work Has Got A Result Since I Have A Chance To Be Interviewed By You.
  I Am Open-minded, quick In Thought And Very Fond Of The Law. In My Spare Time, I Like Reading Books And Playing Table Ball. Frequently I Exchange With Other People By Making Comments In The Forum On Line. In Addition, I Am Responsible For Maintaining The Website Of Our Department After-hours. So, I Have A Comparative Good Command Of Network Application. I Am Able To Operate The Computer Well. I Am Skillful In Searching For Information In Internet.
  I Always Believe That One Will Easily Lag Behind Unless He Keeps On Learning. Of Course, if I Am Given A Chance For Advanced Studies In This Famous University, I Will Stare To Effort To Master A Good Command Of Advance My Capability.
  大学新生英语自我介绍6
  I harbored feelings reluctantly and quietly left the school.
  Today, I would like to re-examination by the airations of the rostrum is so urgent! My family a total of three sisters, two sisters who work, in order to take care of the elderly parents, I have to stay around them. I have held a shop, first operational craft, then garments. But no matter how the business is handy, when a teacher is always glorious people yearn for and I would like to make every effort to pursue life-long career. I have to take the test several times, but for various reasons are unable to realize their dreams, but I secretly determined, given the chance, I have been test continue until the ideal realized.
  Today, I am, after the test of life, compared to my competitors in terms of age I no longer have an advantage, but Im more than a child they love, patience and sense of reonsibility, more of a mature and self-confidence. The teaching profession is sacred and great, he asked teachers not only must be knowledgeable, but also a noble sentiment. Therefore, when reading normal, I paid great attention to their overall development, to train its own extensive interests, and learned a trade, be good at painting and calligraphy than outside, but also sing, say, will eak. "High school only as a teacher, inires them for the Fan" in the knowledge-learning and I also paid attention to develop their own high moral character, consciously abide by the law, abide by social morality, no bad habits and behavior. I think these are an educator should have the minimum literacy.
  If, I passed the interview, Chengweizhongduo Teacher Groups in 成员 I shall keep Nuli study and work hard, my hometown of Jiao Yu force ourselves to the cause, never let down, "the human soul," a major title.
  Thank you!
【大学新生英语自我介绍模板(通用6篇)】相关文章:
2.大学自我介绍新生
3.新生自我介绍大学
4.大学新生自我介绍