关于大学生英文求职信范文5篇
  日子如同白驹过隙,许多朋友又将开始寻求新的工作机会,是时候静下心来写一封求职信了哦。那么如何写求职信才简练、明确呢?以下是小编为大家整理的大学生英文求职信5篇,欢迎大家借鉴与参考,希望对大家有所帮助。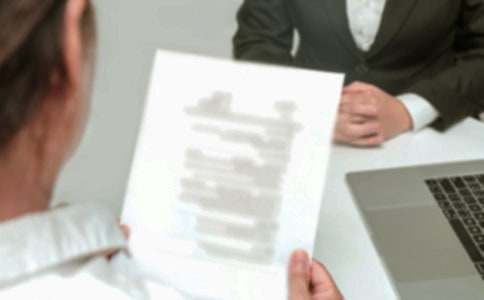 大学生英文求职信 篇1
  Richard Trace Hamilton
  300 Welsh Road, Apt 201 Horsham, PA 19044
  Office:215-555-1212
  Home:215-555-1234
  July 8, 20xx
  Ms. Sandra B. Grasso
  Credit Technologies
  Three Bala Plaza, Suite 500
  Bala Cynwyd, PA 19004
  Dear Ms. Grasso:
  Thank you for interviewing me at Credit Technologies. I was impressed with the company and the type of banking services the corporation provides. Your comments gave me a good understanding of the business and your expectations for the attorney you are seeking. I am confident that my background and experience in banking law and my ability to analyze statutes and regulations in detail could be useful to Credit Technologies.
  If you were to offer me this position, I believe that I could provide services that would meet the high standards of your corporation.
  I look forward to talking again with you soon.
  Very truly yours,
  Richard T. Hamilton
大学生英文求职信 篇2
Dear Sir or Madam,
  Now and then corporations send out feelers for just the right type of creative person. This person must fit any criteria. Usually, after all is said and done, the corporation wants a person who can manage, create and communicate. An active youth is just around.
  On my graduation from college recently, I am eager to gain a position that will offer me opportunities and also changes. I thought perhaps you would keep me in mind for a possible opening.
  I am strong, optimistic ,dynamic and honest.During my education, I have grasped the principals of my major and skills of practice. Not only have I passed CET, but more important I can communicate with others freely in English. My ability to write and speak English is out of question.Moreover, I have had benefited much from my part-time jobs. A copy of my antecedents is enclosed for your reference.
  I would appreciate your time in reviewing my enclosed resume and if there is any additional information you require, please contact me.I would welcome an opportunity to meet with you for an interview.
  Very truly yours,
大学生英文求职信 篇3
  Dear Sir/Madam:
  Now and then corporations send out feelers for just the right type of creative person. This person must fit very specific criteria. Usually, after all is said and done, the corporation wants a business person who can manage, create and orgmunicate. A seasoned professional who's been around for a while.
  If you've been looking for this rare orgbination of business savvy and design expertise, my background might interest you:
  Ten years of working experience. Solid background in the management of creative up-and-orgers. Know new technologies that show instant profit, such as CAD/CAM.
  This is but a brief summary of my abilities. And there is much, much more to share.I feel I have strong marketable skills in which you would be interested. Please contact me if you would like to hear and see more.
  With many thanks,
  Huang Yan
  your sincerely,
  XXXX
大学生英文求职信 篇4
  Dear Sir:
  Thank you for your busy schedule in taking the time to read the material I have put themselves forward in this, give me a fighting chance of success.
  I was in Jingzhou, Hubei Vocational Technical College students will soon graduate, post-harvest in sight, I hope to have this opportunity to work and study in your house.
  When the choice of medical institutions, has chosen the medical profession, determined to be life-saving faith-ming in my heart. I pay close attention to school every day since for the accumulation of professional knowledge and basic skills training. Theoretical study in school, I know the importance of theoretical knowledge, each course seriously, and achieved excellent results. Now, I had the privilege of Maternal and Child Health Hospital in Hubei Province for practice and training. During the internship period, I always keep in mind the teaching of theory with practice, made significant gains to master the basic clinical operations (including bed making, injection techniques, and aseptic operation, etc.), more in-depth understanding of the theoretical knowledge to use in practice. At the same time, I deeply appreciate the relationship between health care, the importance of nurse-patient relationship, learning the communication skills to improve patient satisfaction and efficiency. My internship study patients also received recognition and praise of many teachers. All these are the results of my tireless efforts, I have a positive spirit, I believe these experiences will be my study and work will continue a valuable asset.
  While studying at the school activities I can be useful to the plot-level participation, I believe that a wide range of interests and expertise will be in my future study and work play an important role in
  Although I have only a college degree, it seems less competitive. But I firmly believe that no matter how big the difference between education in the work we are starting from scratch, deep expertise, a wealth of clinical experience, open-minded optimism of the character, a strong sense of collaboration is the group for a qualified nursing personnel necessary conditions, but also my pursuit of the ultimate goal. I am willing to candidates of the clinical departments of nursing, I could look forward to in the future teachers and colleagues, tirelessly to pay for your house, I do everything in its power to make a contribution!
  At this moment, before it is before you a few thin paper, to me, is a student studying for more than a decade and the pain and gain, but also a students look forward to a better future and hope.
  Finally, I thank you for your review materials. Hospitals the cause of success, I wish that the leadership of good health and smooth work!
  Sincerely,
  Salute!
大学生英文求职信 篇5
  Easy-going personality in life, I have a good habit, I am confident but not arrogant. In a life full of energy most of the time, I hope that in the wider world to demonstrate their talents in the hope has been tempered in practice and improve. So I hope you can join. I will do a good down the of their own to do its utmo.
  Low -seekers holding a book, read the mind of self-confidence sincere, thank you for your busy schedule to give my attention, your company would like to record breaking achievement, and wish your career and life are smooth.
  I eagerly look forward to hearing from you. Thanks
  Sincerely,
【关于大学生英文求职信范文5篇】相关文章: