英文的求职信格式范文
  求职信是大学毕业生踏入社会、寻求工作的第一块敲门石,是求职者与用人单位的第一次短兵相接,求职信写作的成功与否严重影响到求职的成功率。小编精心收集了关于英文版求职信范文,供大家欣赏学习!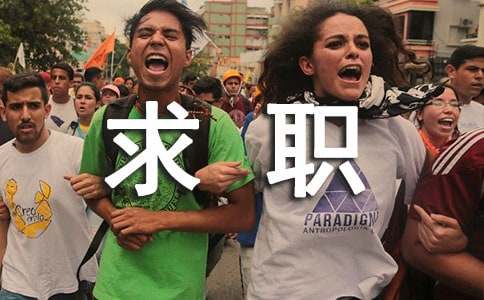 英文的求职信篇1
Respect of sir/madam,
  Thank you for reading my cover letter and resume. I study in fujian civil technical secondary school, business English majors in 2011.6 month graduation.
  Multiple times in social work, cause me to understand when you need personal defying hardships to strive, cannot escape from any, brave to face it.
  I have enough courage and confidence to face the challenge, complete the boss gave me each work.
  For career and the future, I will pursue; For failure and setbacks, I#39;ll embrace. I have enough courage and perseverance to embrace life every challenge! I dare not assert that I was the best, but please believe that I will surely is the most hard! The most active! If HuiNa, I will take every care. Stepping into the 21st century China, the competition will be more and more intense, large quantities of outstanding talented person#39;s demand, enable the human resources management talent facing severe tests and will take "strives hard took aim at will attack, firm the confidence move ahead in defiance of difficulties" continue to work hard
  The past does not represent the future, diligence is the real meaning, the practical work, I believe I can adapt themselves to the working environment, familiar with the business in the practical work, and keep learning, and constantly improve themselves, completes the work.
  Thank you!
  英文的求职信篇2
Dear Sir,
  I wish to apply for the position of Chief engineer assistant advertised in todays Dalian Daily.I feel I am competent to meet the requirement which you have specified.
  I am twenty-five years of age. After graduation from Zhengzhou University, I was enrolled in Dalian University of Technology in the fall 2009.The sudden chages of living and studying didnt give me too much trouble. I finish my Masters degree in one year with satisfactory grades.
  I belive I am intelligent and quick to learn. Although I lack of formal working experiences,I am sharp to grasp the key points, also I am very dedicated to what I do.I am ready for the challenges.
  (I have permission to refer you toProf. Ji Zhou, for statements as to my character and ability.)
  I hope you will give me a chance to talk to you personally and to answer any questions you may have about my suitability for the post. Salary consideration is seondary to me in view of the opportunity this position offers.I am sure we can arrive at a satisfactory arrangement during the interview.
  (I should welcome a personal interview at your convenient.)
  Yours sincerely
【英文的求职信格式范文】相关文章:
英文简历格式201608-17
英文简历语法格式09-06
个人英文简历格式09-06
邮件英文简历格式07-21
英文简历的格式是怎样的07-03
实用的英文求职信范文(精选7篇)03-24
实用的英文求职信范文(通用11篇)03-23
实用的英文求职信范文(精选18篇)03-25
实用的英文求职信范文(精选10篇)03-23
实用的英文求职信范文(通用15篇)03-23