2017求职面试自我介绍英文版
  导语:求职面试自我介绍英文版推荐。今天小编要分享给大家的是求职面试自我介绍英文版,欢迎阅读与参考。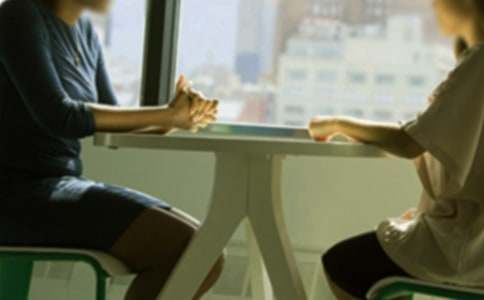 求职面试自我介绍英文版一
  I am Sravani, I am from Secunderabad. My hobbies are listening to music most of the time and playing badminton, indoor games such as caroms , chess etc. My strengths are, I am optimistic in nature, and my parents. Coming to my family background we are four of us: me, my father, mother and a younger brother. My father is SCR employee, mom house wife and brother is perceiving his B.Pharm 3rd year. Moving on to my educational background: I have done my schooling from Keyes high school in the year 2002, I finished bipc from srichaitanya in the year 2004, i have completed B.Sc. Nursing from Yashoda institutions under NTR university in the year 2008. The whole of 2009 I was working as staff nurse in Yashoda hospital. Right now I am looking out for BPO because I got engaged last year, my in-laws are against me not to work in nursing department. So, i am looking out for BPO because as it provides good platform for freshers and more over it would welcome a person at any educational level with good communication skills and ability to handle customers.
  求职面试自我介绍英文版二
  My name is John Jones and I am an experienced problem solver for marketing departments. I know that you have an opening here in your West Coast Marketing Group, and I understand that you are concerned that your California advertising campaign is not producing as you expected. I have worked on several successful advertising campaigns and have had some great results in improving positioning. I know that I could step into this role and show you some progress from day one.
  求职面试自我介绍英文版三
  Good morning/afternoon. It is really my honor to have this opportunity for a interview. I hope I can make a good performance today.My name is xx. I am 20 years old,born in a little village in Southern Zhejiang. My parents are farmers,and I am the only child. Though not well-to-do,the family always be hopeful. My major is engineering technology. I will graduate in July,2011. I have some hobbies like listening to music,swimming,and especially seeing western movies. In the passed two years,I have learned some practical skills and gained some major certificates. I paid more attention to learn Engling,and I have passed CET4 in my efforts. I am looking forward to becoming a member of your company . Thankyou!
  求职面试自我介绍英文版四
  Good morning, ladies and gentlemen! It is really my honor to have this opportunity for an interview. I hope I can make a good performance today. I'm confident that I can succeed. Now I will introduce myself briefly. I am 26 years old, born in Shandong province. I graduated from Qingdao University. My major is electronics. And I got my bachelor degree after my graduation in the year of 2003. I spent most of my time on study, and I've passed CET-6 during my university. And I've acquired basic knowledge of my major. It is my long cherished dream to be an engineer and I am eager to get an opportunity to fully play my ability. In July 2003, I began working for a small private company as a technical support engineer in Qingdao city. Because there was no more chance for me to give full play to my talent, so I decided to change my job. And in August 2004, I left for Beijing and worked for a foreign enterprise as an automation software test engineer. Because I want to change my working environment, I'd like to find a job which is more challenging. Moreover,Motorola is a global company, so I feel I can gain a lot from working in this kind of company. That is the reason why I come here to compete for this position. I think I'm a good team player and a person of great honesty to others. Also,I am able to work under great pressure. I am confident that I am qualified for the post of engineer in your company.That's all. Thank you for giving me the chance.
【2017求职面试自我介绍英文版】相关文章:
2017自我介绍英文版04-10
面试自我介绍英文版(通用10篇)03-25
2017面试的自我介绍04-10
2017面试技巧自我介绍04-09
2017幼师面试自我介绍04-09
2017面试自我介绍范文04-09
2017面试英语自我介绍04-08
2017求职自我介绍04-10
2017面试的自我介绍范文04-11