在职护士英文求职信范文
  Respect leadership: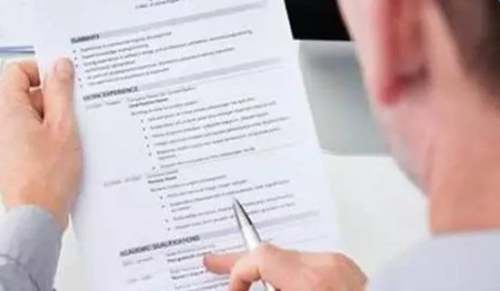 Hello! Thank you for your time to read my personal recommendation, as we open a door of hope heritage. I am an medical college 09 graduate Liu Ling, majoring in nursing. To take this career, I with a sincere, passionate, full of vigor and vitality of the heart and the nursing career pursuit to recommend myself to you. I am eager to join your company, hope to be able to do what little one can to help your company tomorrow, more willing to contribute their youth and wisdom for the expensive unit.
  Work is my attitude, integrity is my personality, sincerity is my principle, love is my greatest wealth is my character, rigorous and realistic. Parents' expectations, social competition is my motivation. I cherish university study, in two years, I think I have not wasted. I can not only learn professional knowledge, improve their comprehensive quality, more important is to teach me how to behave, I developed a rigorous and pragmatic, seeking innovative personal accomplishment, and I'm trying to learn the computer, took part in the National Computer Rank Examination and passed CET four and english.
  During the internship, I integrate theory with practice, practice the consolidation theory, make oneself have a fruitful harvest in nursing technique, make oneself become more mature, more solid professional knowledge. In the study, has always been to "love, patience, careful," as the basic, and strive to achieve the "eyes, hands, feet, Qin Qin mouth, brains", to patients are thinking, anxious patients are anxious, and establish a good medical ethics, to correctly answer the teacher's questions, specifications by skilled the basic nursing operation and specialized theoretical knowledge and skills. In life, I consider myself to be a hard tempered man, work earnestly and actively, stand on solid ground, diligent and honest, can work independently is my duty. Independent thinking, be full of go is healthy, I can give full play to the potential jump. The past does not represent the future, diligence is the real connotation. Here, let me gain a lot, let me fall in love with "angel in white" and the sacred mission in life! I like nursing, patients in intensive care at our next, slowly ease the pain and happiness of rehabilitation, heart inexplicable happy! They are happy and warm smile is my biggest happiness.
  For the actual work, I believe I can adapt quickly to the working environment, and in the actual work of learning, and constantly improve their own. Forge ahead, never complacency is my motto. I am not satisfied with their own education, but due to limited conditions, I reported to the self. The theory and practice is equally important to me. In a word, enrich the mind, healthy body and abundant energy is my forever the ardent expectations of a true dedication to me for this glorious cause under your leadership, and in the practice of continuous learning progress.
  Swift, a galaxy of talents. The reality of social competition, talent is no exception. Ancient houses, this has bole, Bole is willing to use your eye, I began the journey of a thousand miles. 3 years of study I set a correct outlook on life, values and refuse to be cowed or submit character. Now I am about to graduate, ordinary colleges and universities, common but I have an unordinary heart. Facing new challenges and choices, I'm confident. I want to be in the new starting point, a new level, with a new attitude, to show the new face, writing a new record, and create new achievements. Despite the large number of applicants, I may not be the best, but I am still very confident. "Sincere pending the main, to be held by the wise ruler". I don't beg for trust, hope to have the action to seek trust. I will have a hard struggle, the more fighting spirit and down-to-earth style of work, if you put your trust and hope to me, so that I can display potential, I will of due diligence, as much as I can, let you meet. I love my major, came with a self-confident heart, if we can walk hand in hand with you, I would be honored, all in all, you let me aware of their shortcomings, I also do not appreciate, will continue to make you stronger!
【在职护士英文求职信范文】相关文章:
在职护士求职简历03-19
英文优秀求职信范文2篇02-10
护士简历英文版03-21
护士英文简历模板03-12
【精选】英文求职信范文(通用11篇)03-24
教师英文求职信范文(精选13篇)03-23
有关英文求职信范文(通用7篇)03-26
【推荐】英文求职信范文(通用16篇)03-29
中英文求职信范文6篇03-24
英文求职信【热门】03-25