2015最新英文简历模板下载word格式
  Name: Lin Xiaoye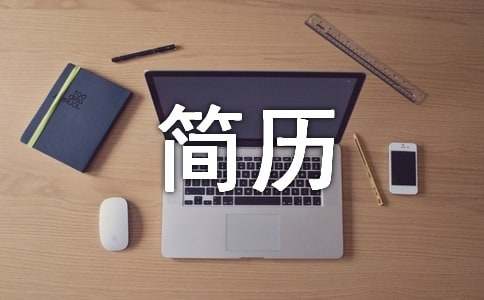 Age: 21
  Residence: Guangdong Province
  Nationality: China
  Marital status: single
  Nationality: Han
  Height: 160 cm
  The type of talent: ordinary job
  Position: Sales
  Work experience: 0 job:
  Job type: Practice
  Date available: a month
  Salary requirements: 2500 ~ 4499 yuan
  I hope the work area of Guangdong Province, not limited to,
  Work experience
  Taiwan Shun Hang Industrial Co., start stop date: 20xx-05 ~ 20xx-06
  Job description: Pazhou Guangzhou Tea Expo part-time smooth sailing industry limited company promoters
  Zhaoqing Jianli hardware company start stop date: 20xx-03 ~ 20xx-03
  Job description: Guangzhou Pazhou hardware furniture exhibition part-time, Jianli hardware company staff
  University one is graduated from Zhongshan University Institute of the South:
  The highest degree: Bachelor Degree: Business Administration graduate date: 2015-06
  A: professional marketing
  The starting date of termination date schools (Institutions) and the specialty certificate obtained Certificate No.
  Language ability
  Language: good English level: proficient in Cantonese
  Mandarin Level: proficient in
  Ability to work and other specialty
  I was reading in the Southern College of Zhongshan University level 11 (now four) Department of business administration, marketing, cheerful personality, self-confidence, self-discipline, wide interest, strong ability to adapt. Studious. Willing to bear hardships and stand hard work, serious and responsible for things, have a strong sense of responsibility and team consciousness. Willing to communicate with people, has the strong team management abilities and a spirit of cooperation with others, to be able to integrate into a collective in a short period of time. And I hope to show their value through their active efforts. In school, learning, I seriously, but also actively participate in organized school I am interested in activities, such as games, blood donation activities, school library volunteer. Activities also participated in the school tennis club and actively organize and participate in community interior.
  I love sales work, have a very full of passion for work, dare to face the challenges and like to engage in challenging work, hoping to get a valuable learning knowledge and experience in your company, if there is work the chance to enter your company, will work hard, make all-out efforts for the development of the company, I am confident of my ability and enthusiasm can make me make a contribution to your company's construction and development, the earnest hope that, under your leadership, do what little one can to help to this glorious cause; and in practice, continuous learning progress. In this heartfelt wish your company be on the upgrade of the enterprise. At the same time, also hope to be able to be competent this job in your company.
  Self evaluation
  In four years, in the Southern College of Zhongshan University quiet learning environment, whether in the intellectual capacity, or in the personal qualities of self-cultivation, I have benefited a great deal. In the strict lessons and personal friends, I have a solid foundation of professional knowledge, a systematic grasp of the relevant theories of the marketing major; with good English listening, speaking, reading, writing, translating ability; can skilled operate computer office. I am cheerful and lively personality, the interest is extensive; open-minded, steady work; collective concern, a strong sense of responsibility; treats people with sincerity, work actively and seriously, full of dedication. In four years of study and life, I have a very good professional knowledge, in my spare time, I read a lot of professional and extra-curricular books. More importantly, the rigorous study and correct learning attitude shaping my character. Simple, steady, the innovation.
  A short few years, limited learning, culture is just a way of thinking and learning, only one person is applied to practical work, service to the society, so to prove their effectiveness and efficiency, in order to truly reflect the value of their own. So during the University by participating in various activities outside the school, I developed a strong working ability, organization and leadership ability and good spirit of cooperation, cultivate their strong collective sense of responsibility and sense of honor, good at communication, active, earnest, steadfast and strong hands. Because I believe that only stand on solid ground to work hard, to make outstanding achievements.
  In addition, I also actively participated in various social activities, seize every opportunity, exercises oneself. University four years, I deeply felt, and excellent students work together, make me benefit in the competition; challenges to the practical difficulties, let me grow up in frustration.
【2015最新英文简历模板下载word格式】相关文章:
2015英文简历模板下载word03-17
2015英文简历表格下载word格式02-26
英文简历模板免费下载word格式03-04
英文简历下载word格式07-11
2015英文简历模板word格式03-13
2015英文简历模板word免费下载03-14
英文简历模版下载word格式02-24
2015简历表格下载word格式03-12
英文简历表格下载word格式07-02