会计人员的英文简历
  英文简历在我们求职中十分重要的,但很多求职者并不清楚该怎么去对这个简历进行写作。下面是小编收集整理的`会计人员的英文简历,欢迎阅读借鉴。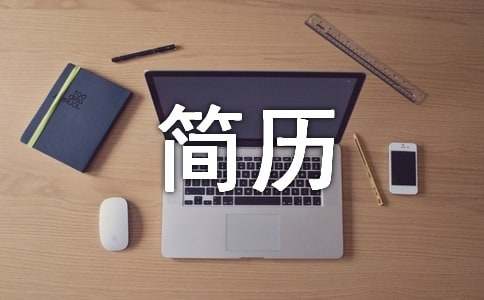 会计人员的英文简历一
  Marital Status:SingleAge:31 years
  Career Objective
  Application type:Jobseeker
  Preferred job title:Accountant: accounting 、
  Working life:5Title:Senior title
  Job type:Full timeExpected Start date:In a month
  Expected salary:¥3500~¥5499Preferred working place:Tianhe Yuexiu
  Work experience
  Company's name:WATTONE CONSULTING &SERVICES CHINA LTD.Begin and end date: 2010-06-2012-08
  Enterprise nature:Soly foreign funded enterprisesIndustry: Trading/Imports & Exports
  Job Title:Accounting
  Job description:Routine
  1.reimbursement of costs, mainly refers to the expenses for the period
  Business communication with foreign customers
  Reasons for leaving:Self-improvement
  Company's name:Fo shan City Shun de District Jun An Zhi Li Textile Co., Ltd.Begin and end date: 2006-10-2010-06
  Enterprise nature:Industry: Garment/Textile/Leather/Shoes
  Job Title:Accountant
  Job description:Routine
  1.reimbursement of costs, mainly refers to the expenses for the period
  2.Accounting of inventory, including procurement of materials, goods into the sales;
  3 monthly provision for depreciation of fixed assets;
  4. Accounting wages, wage rates calculation of social insurance, employee benefits, education funds and union funds;
  5.Clean up the current accounts, including receivables, payables, and is responsible for the reconciliation of accounts receivable, clearing;
  6. Accounting, carry-over costs;
  7.Calculate the tax declaration to pay on time;
  8.Profits. The end of carry-over of reckoning;
  9.Preparation of accounting statements, do the financial analysis
  Monthly
  1 internally to employees to Information external to go to the Inland Revenue Department tax.
  (2) to deal with the accounts: do vouchers, registration books, s
  summary of the certificate, registration ledger.
  Reasons for leaving:Get married
  Company's name:Fo shan city shun de District Jun An town Magnetic Power GroupBegin and end date: 2004-01-2006-10
  Enterprise nature:Private enterprisesIndustry: Other Industries
  Job Title:Finance/Accounting Assistant
  Job description:1, responsible for daily financial cashier of the company division, including cash bank inflow, outflow, income, payment matters;
  Reasons for leaving:to do accounting
  Company's name:Fo shan city shun de District Jun An town Kim Young Metal Plating Co., Ltd.Begin and end date: 2002-04-2003-12
  Enterprise nature:Private enterprisesIndustry: Garment/Textile/Leather/Shoes
  Job Title:Cashier
  Job description:(A) the balance of payments and records of the monetary funds
  Cashier monetary funds management includes two aspects: First, the processing of daily currency receipt and expenditure of funds business; accounts of accounting for the balance of payments business.
  Specifically, this work include the following six areas:
  (1) do a cash basis accounting
  Auditors audit signature of proof of payment in strict accordance with the provisions of the cash management system, review and handle collections and payments.
  (2) do the bank deposits of cash basis accounting
  Reasons for leaving:to do Finance/Accounting Assistant
  Company's name:Fo shan City Shun de District Jun An town Hong Chun Textile Co., Ltd.Begin and end date: 2001-10-2002-04
  Enterprise nature:Private enterprisesIndustry: Garment/Textile/Leather/Shoes
  Job Title:Statistician
  Job description:Statistical work duties:
  1, and resolutely obey the command of superiors, conscientiously perform their work orders;
  2, in strict compliance with company rules and regulations, to conscientiously fulfill their duties;
  Reasons for leaving:to do Cas
  hier
  Educational Background
  Name of School:shunde polytechnic
  Highest Degree:AssociateDate of Graduation:2011-01-01
  Name of Major 1:accountingName of Major 2:
  Education experience:Start dateEnd dateEducation organizationMajorsCertificateCertificate No
  2008-032011-01shunde polytechniceconomygraduation certificate108315201106000564
  Language Ability
  Foreign Language:EnglishLevel:good
  Language ability:Have a good command of both spoken and written English
  Chinese level:excellentCantonese Level:perfect
  Relevant skills and abilities
  I have strong organizational ability, good resource analysis, and full use of all resources, there is a strong independence, strong analytical skills, able to adapt to the fast-paced, with strong experience and practical ability, able to workindependently. .
  Self-recommendation letter
  I am cheerful and lively, like to make friends, and good at communicating with others, friends, have good interpersonal skills
  Seriously study and work, careful, pragmatic, responsible, motivated, and more patience in dealing with people.
  会计人员的英文简历二
  accountant
  strength
  ·more than 14 years in accounting.
  ·training and directing staff in accounting activities and be an expert in lotus system.
  ·planning and conducting audits and variance analysis ,processing payroll and payroll tax reports and files,and maintaining /updating accurate inventories.
  personal
  name: stella li   gender:female   date of birth:august 23th,1968
  martial status:married    email address:
  tel:(010)67183945-7869    mobile phone:13911216789
  experience
  12/1992-present  computer associates(china)co.,ltd  senior accounting manager
  ·responsible for the accurate and timely processing of accounts payable/receivable, payroll,insurance reports,and sales tax/payroll tax reporting.
  ·performing job costing ,account analysis,and general ledger management using lotus and excel.
  --freeding up $32,ooo by reducing a/r aging from 77 to 38 days
  --reducing accounting payroll costs 41% through automation
  01/1987-11/1992  xx systems company  accounting manager
  ·analyzed and interpreted forecasts,capital expenditures,and financial data.
  ·directly involved in budget preparation and cash flow.
  ·trained and directed six employees in accounting department.
  --successfully negotiated a $650,000 credit line with major bank.
  --detected costing problem that eventually saved the company$124,000/year.
  --active participant in the successful implementation of just-in-time program.
  06/1982-01/1987  coopers & lybrand  senior accountant
  ·performed detailed financial audits for clients.
  ·recommended improvements in system procedures,documentation,and internal controls.
  ·conducted reviews and compilations.
  ·prepared corporate and individual income tax returns,and payroll /sales tax returns.
  06/1981-06/1982  mitel corporation  cost accountant
  ·assisted in budget forecasting.
  ·developed standard cost data and variance analyses.
  ·reviewed capital expenditures and coordinated /reconciled physical inventories.
  education
  09/1978-09/1982 people university of china,beijing,china bachelor of science:accounting
  10/1998-09/2000  china usa business university  m.b.a
  certifications & memberships
  certified public valuer-member of china appraisal society
  certifild public accountant-member of china cpa society
  speciality
  language fluent in english and native in mandarin
【会计人员的英文简历】相关文章:
会计人员英文简历模板08-07
会计人员英文简历模板09-10
关于会计人员的述职报告11-24
会计人员年终做账的技巧11-11
会计人员不能涉及的错误10-03
2021会计人员的简历模板04-26
会计人员的面试问题12-29
浅谈会计人员的心理调整11-07
会计人员做账技巧08-13