毕业生英文简历模板
  我们想要应聘外企的职位,一份英文简历是必不可少的,那么,如何去制作一份好的英文简历呢?下面是小编搜集整理的毕业生英文简历模板,欢迎阅读,供大家参考和借鉴!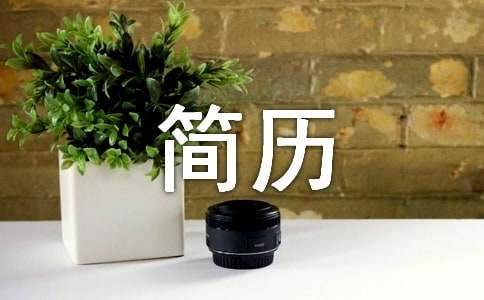 毕业生英文简历模板一:
  Rachael Townsend
  6783 East Shore Street Rockford, IL 60987
  TELL:****** Email:***********
  EXPERIENCE
  WUNDERMAN, ACCOUNT EXECUTWE-BURGER KING,CHICAGO, IL, July 2006 -present
  . Manage six creative/production projects and an annual budget of $4MM
  . Oversaw complete menu board revamp test across 115 stores in four markets nationwide
  Wrote creative brief resulting in three separate concepts tested among 600 consumers in focus group
  Led production of 75 POS elements with a budget in excess of $lMM
  . Spearheaded all aspects of 15 tests, spanning feasibility tests, ops tests, and ultimate national rollout
  . Worked closely with more than a dozen key cross-functional Burger King clients across product categories including
  breakfast, desserts, burgers, salads, chicken, and fish
  . Partnered with promotional teams at the NFL, AOL, Sprint, FOX TV, and Nickelodeon, launching integrated in-store programs
  in,7,900 restaurants
  . Lead creative development and production on 5-10 national projects monthly with up to 50 POS pieces each
  . Worked with internal event marketing team to launch new Chicken Baguette sampling program
  DRAFT, ASSISTANT AE -BUEGER KING, CHICAGO, IL, February 2006 -July 2006
  . Helped develop, produce, and launch several new POS projects rolled out nationwide
  . Prepared comprehensive competitive analysis tracking all promotional activity for QSR companies including McDonald's,
  Wendy's and Subway
  . Developed artwork for dozens of coupon books requested by franchisees across the country
  EDUCATION
  INDIANA UNIVERSITY -Bloomington, IN, 2006
  . B.A. in Psychology; Criminal Justice Minor; Business Concentration
  . Overall GPA 3.3 / 4.0
  . Dean's List Fall 2004
  毕业生英文简历模板二:
  xxxx
  central university of xxxx department of economics xxxxx(100000)
  ________________________________________________________________________
  education:
  central university of xxxx
  department of economics management, major: international enterprise management
  bachelor of management 2002
  academic achievements:
  university scholarship (level iii) for academic excellence
  merit of excellence for research paper on social research
  title:"thoughts on creativity in enterprise management"
  english skills:
  excellent written and spoken english skills。
  certifications:
  cet 6.
  bec level 2 (achieved excellence in spoken english exam)。
  computer skills:
  proficient in office applications: microsoft powerpoint, microsoft access, microsoft outlook。
  knowledge of and experience with photoshop, freehand。
  proficient in c, basic, and foxbase programming languages。
  passed microsoft atc (advanced) office xp exam。
  certifications: microsoft office2000 expert, microsoft outlook2000 proficient user。
  marketing experience:
  xxxx guangzhou june 2001
  marketing representative
  conducted marketing planning with other team members. analyzed current consumers and competitors. predicted future target consumers and developed marketing strategies. several major survey results and suggestions were adopted by the company。
  pointzero survey, inc., april 2000
  market surveyor
  conducted survey in lower-class residential areas. collected data and analyzed current and future market. completed heavy workload ahead of deadline, and was highly praised by the employer。
  xxxx university guangzhou 2000 - 2001
  department of xxxx
  manager of public relations, student organization
  key organizer, advertiser and planner for university/department-sponsored student performance events and academic and sport activities. successfully conducted advertising and acted as key organizer for events including: "celebrating youth," a performance event, the "bird" marketing competition, and "zoom in on our times," a series of student debates。
  heguyuan ltd. (franchise), beijing march 1997
  sales representative
  sold food to retail customers. conducted customer survey to obtain feedback and identify potential customer needs. achieved good sales record through effective marketing。
  additional experience:
  xxxxxresearch center june 2002
  reception delegate
  reception delegate, interpreter and tour guide for the chairman of the xxxxxx
  huaweide cultural exchange center, beijing february 2002 - present
  english translator (written english), part-time
  translated business documents and economics articles。
  interests:
  enjoy mountain climbing, swimming, painting and piano。
  won first prize in university's "visual art competition '99 "(brush painting)。
  won second prize in university's "zoom in on our times" poster design competition(2000)。
  active participant in chinese traditional writing and painting events. art works were chosen for collections of chinese traditional art association。
  character profile:
  outgoing, hardworking and team-oriented。
【毕业生英文简历模板】相关文章:
硕士毕业生英文简历模板11-13
毕业生英文简历模板分享11-10
硕士毕业生英文简历模板08-12
2016毕业生英文简历模板11-05
关于毕业生英文简历模板09-14
毕业生英文简历模板样本07-28
毕业生英文简历模板范本12-03
最新毕业生英文简历模板10-01
税务毕业生英文简历模板11-18