考研面试英文自我介绍范文
  自我介绍时,要突出个人的`优点和特长,你可以使用一些小技巧,比如可以介绍自己做过什么项目来验证具有某种能力,也可以适当引用别人的言论。小编整理了考研面试英文自我介绍范文,欢迎欣赏与借鉴。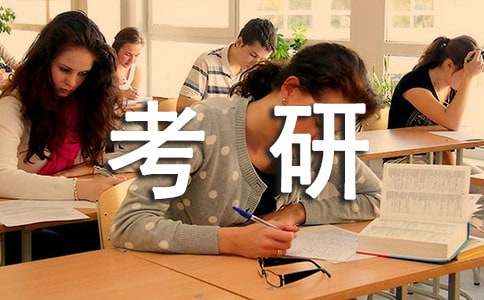 考研面试英文自我介绍范文1
  Good morning, my dear teachers, my dear professors. I am very glad to be here for your interview. My name is song yonghao, I am 22 years old .I come from luoyang, a very beautiful ancient city. my undergraduate period will be accomplished in chang'an university in July ,2004;and now, I am trying my best for obtaining a key to tongji university.
  Generally speaking, I am a hard working student especially do the thing I am interested in. I will try my best to finish it no matter how difficult it is. when I was sophomore, I found web design very interesting, so I learned it very hard . to weaver a homepage for myself, I stayed with my personal computer for half a month, and I am the first one in my class who own his homepage. Furthermore, I am a person with great perseverance. During the days preparing for the first examination, I insist on running every day, no matter what the weather was like. And just owning to this, I could concentrate on my study and succeeded in the end.
  Well, in my spare time, I like basketball, tennis and Chinese chess. Also English is my favorite. I often go to English corner to practice my oral English on every Thursday, and write compositions to improve my witting ability .but I know my English is not good enough, I will continue studying.
  Ok, that is all, thank you for your attention.
  考研面试英语自我介绍2
  Good morning,teachers.
  I am very glad to be here for this interview. First let me introduce myself. My name is XX, 25 years old. I come from Weifang, a beautiful city of Shandong Province. I graduated from commercial College in July,2001 and major in finance. Then, I was a teacher in X. When I was a senior school student, I am interested in thought and began to read a certain classic work of Marxism, especially I finished reading "the florilegium of Mao ZeDong". From then on, I have dabbled in more and more theoretical works` and accumulated great interests in theory study, especially in Marxism.
  I have a dream, a dream of my study. I wish devote my whole life and energy into the development of the Marxism. If I have the opportunity to study in abc University, I'll dabble in as much as document about the specialty as possible. If it is possible, I want to get the primary accomplishment in my major, at least, a stable basis.
  Personally, for today's China, the first task to the development of Marxism is a process of construction. That's to say, we should understand Marxism mostly from the aspect of construction and development of social society. Only when our socialistic country has a more rapid and balance development than the capitalistic, we can enhance the attractiveness and persuasion of Marxism eventually.
【考研面试英文自我介绍范文】相关文章:
考研面试英语自我介绍范文02-15
外企面试英文自我介绍范文03-24
考研复试英语面试自我介绍范文06-25
2018年英文自我介绍面试范文03-14
学生会英文面试自我介绍范文03-23
空姐英文面试自我介绍 04-09
海员面试英文自我介绍03-31
店长面试英文自我介绍03-27
律师面试英文自我介绍03-27