有关考研复试英语自我介绍范文
  个人自我介绍是面试实战非常关键的一步,因为众所周知的前因效应的影响。下面是小编分享的'自我介绍范文,欢迎大家阅读借鉴!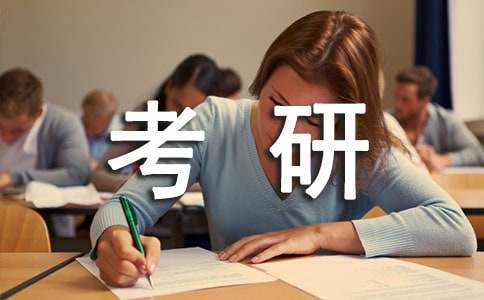 考研复试英语自我介绍范文一
  Respected Professors,Good afternoon! I'm great honored to meet you here.Now allow me to give a brief self-introduction.
  I'm ,26 years old , born in city , Province.In the year of ,I entered University, majoring in Machincal Designing and Producing. During those 4 years'study,I worked hard and I was always active in various activities. I gained the first scholarship for four times and I joined the Communist Party at the college.
  After my graduation in June ,I worked in company. I got a position in the Technology Department the first year and I was involved in several internet projects, such as the one for College student Recruitment in Henan Province and the one for Computer Center in Mathmatics Department in Zhengzhou University. Owning to my hard work ,I was awarded the Best Newcomer Prize in the year . The next year, I was transferred into the Principal Customer Department, responsible for developing and strengthening a good relationship between the principal customers and my company. Two major customers, Henan Provincipal Department of Transportation and Henan Provincial Department of Personnel, are under my work.
  However,with time going on ,the more I experienced, the clearer I realized that I'm really interested in the Enterprise Management .I find many enterprises have the problem of an unmatched management to its developing speed . I'm eager to learn more about management and I hope I can study further in this University.
  So I resigned in August , 2008 and started the way to pursuing my studies. After about half year's hard work, I'm finally standing before your honorable professors now. I'm really excited. Though I've sacrificed much on my way to pusuing studies, I believe it's worthwhile. I believe working hard will finally be prepared. Thank you !
  考研复试英语自我介绍范文二
  Good morning, everyone! I am glad to be here for this interview. First, let me introduce myself to you. My name is Li Ming. I was born on April 23, 1981. I am a local person. I am graduating from University this June. I major in Chinese literature. I hope I could get the opportunity to finish my postgraduate courses in Peking University which I have desired for a long time. I have the confidence because I have such ability! I am a girl who is fervent(热情的), outgoing and creative. At the same time, I think I am quick in mind and careful in everything. I am looking forward to my postgraduate studies and life. I will soon prove that your decision of choosing me is the wisest. Thank you for giving me such a valuable opportunity!
【有关考研复试英语自我介绍范文】相关文章:
2017考研复试英语自我介绍范文09-01
2018考研复试英语自我介绍范文07-16
考研复试英语面试自我介绍范文06-25
考研复试英语自我介绍范文汇总07-16
考研复试中英语自我介绍07-16
考研复试英语自我介绍技巧09-20
2018考研复试英语口语自我介绍范文07-01
2017考研复试英语自我介绍技巧07-28
考研复试之英语自我介绍范例07-16