三分钟英语精彩演讲稿励志
三分钟英语精彩演讲稿励志1
  in the matter of courage we all have our limits. there never was a hero who did not have his bounds. i suppose it may be said of nelson and all the others whose courage has been advertised that there came times in their lives when their bravery knew it had come to its limit.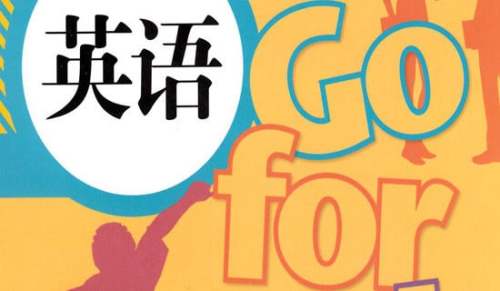 i have found mine a good many times. sometimes this was expected--often it was unexpected. i know a man who is not afraid to sleep with a rattle-snake, but you could not get him to sleep with a safety-razor.
  i never had the courage to talk across a long, narrow room. i should be at the end of the room facing all the audience. if i attempt to talk across a room i find myself turning this way and that, and thus at alternate periods i have part of the audience behind me. you ought never to have any part of the audience behind you; you never can tell what they are going to do.
  i'll sit down.
三分钟英语精彩演讲稿励志2
  self-awareness is important.we need to know our good and bad points.its the best way to improve.
  we should examine ourselves.we should know who we are.thats what true knowledge is.
  here are my strengths and weaknesses.i want to share them with you.please listen and learn from me.
  fist,im heathy and fit.im capable of working hard.i seldom get sick.
  my friends say im humble and polite.i respect and obey my elders.i like to help people whenever i can.
  im also optimistic.i have a confident personality.i always look on the bright side of things.
  on the other hand,im stubborn.i;m a little impatient,too.i sometimes whineand complain.
  i watch too much tv.i eat too much junk food.and my room is often messy.
  nobody is perfect.im not ashamed to admit it.i just focus on improving myself.
三分钟英语精彩演讲稿励志3
  good morning, ladies and gentlemen. i'd like to share my teaching dream with you. but before that, i want to say something about the beginning of this dream. in march this year, three teachers from australia came to our school. during the meeting, we exchanged a lot about education. i found that though we have almost the same teaching philosophy, we have different routines. what impressed me most was that their schools end at 3:00 in the afternoon and have no night classes. i can't tell which kind of routine is better, but the sharp contrast made me think about a better education. the following is a dreamy school in my mind, in which there is no pressure but pleasure.
  in this school, the buildings are well designed, close to nature. in the morning, children can read while enjoying the beautiful sunrise. in the evening, they can exercise by the lake reflecting the amazing sunset. in the spring, they can go to the wild, lie on the lawn, and watch the kite flying in the blue sky. in the summer, they can go to the forest, live in a cabin, and listen to the rhythm of the rain. …
  students are free but polite and they respect each other. they can leave at 4:00 every afternoon, or perhaps earlier. they have the freedom to organize time. they can go to the library, go to the lab, the computer rooms or the playground. they're self-motivated and have a strong thirst for knowledge. and there are no frequent exams and rankings. students won't be forced to wear uniforms everyday, and there is no required hair style. everyday is so colorful that they are looking forward to the next day when going to bed at night,
  every teacher in this school can give a course as they like. there is no tedious rating, no scraps of quantitative management and no rigid standard. teachers can fully display their personality in class, and they feel very happy and content to teach. every morning, on thoughts of giving lessons, they are excited. after class, they are delighted , with smiles on their faces. some experts, scholars and masters are also visiting teachers in this school.yang zhenning can give physics classes for a day. yi zhongtian opens lectures on chinese culture for a week. speaking of music, we can ask wang lihong to give music lectures, just as he did in oxford university. if necessary, we can also invite david beckham to speak something about the world cup …
  the principal of the school focuses on education rather than waste time in endless meetings and social activities. teachers' wages are not high but enough to live comfortably. there are no other things to do except to teach. there are no paper requirements, no titles and no ranks because they don't need to be judged by those things. almost every teacher is a well-known scholar and master in a particular field. a language teacher may be a writer at the same time. a math teacher may try to overcome a world-class guess. a physics teacher can win invention awards and a music teacher may return from an international music competition again.
  in short, in this school, the principal is satisfied, the teachers are happy and the students are joyful. that's my dream.
【三分钟英语精彩演讲稿励志】相关文章:
精彩英语励志名言12-25
两分钟精彩励志英语演讲稿01-05
励志英语演讲稿三分钟11-23
三分钟励志英语演讲稿大全12-30
三分钟励志英语演讲稿(3篇)12-20
三分钟励志英语演讲稿(6篇)12-29
三分钟励志英语演讲稿(4篇)12-07
三分钟励志英语演讲稿3篇12-06
三分钟励志英语演讲稿4篇12-01