2022研究生留学申请书范文
  在这个高速发展的时代,申请书在生活中的`使用越来越广泛,申请书是承载我们愿望和请求的专用书信。什么样的申请书才是合理的呢?下面是小编精心整理的2022研究生留学申请书范文,仅供参考,大家一起来看看吧。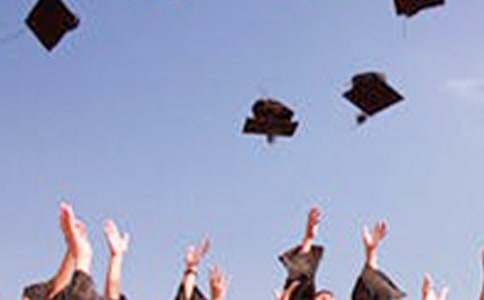 "Women aren't suited for such hard subjects," my friend Seung-woo told me with a smug smile. Seung-woo didn't think that mathematics was a field for women. Although he was my age and wasn't tied down by most traditional beliefs, he believed that only men could be true mathematicians. The majority of people in my country, South Korea, believe the gender stereotype that women are inherently inferior to men in mathematics. I strongly disagree with this outdated notion. Women are just as capable of outstanding mathematical achievement as men, and I am determined to help disprove gender stereotypes through my example.
  Mathematics has always given me a deep sense of satisfaction. Even in elementary school, I was attracted to the precision and logic inherent in mathematical formulas. I devoured as much mathematical information as I could, collecting theorems of mathematicians such as Gauss and Euclid like other students collected stamps. I had the opportunity to test my skills and knowledge in high school, when I competed in several national math competitions, including the Korea Mathematical Olympiad. My strong showing in these venues, along with my top math grades and perfect math score on the Korean SAT, bolstered my confidence in my abilities. I was proud to prove to others that I was capable of performing at the highest levels.
  Despite my strong interest and achievement in mathematics, it has been difficult for me to realize my potential due to the Korean educational system, which emphasizes cramming for tests instead of critical understanding. More significantly, Korean social biases against women in the fields of math and science have discouraged me from pursuing my love of mathematics. Thus, I want to study in the United States, where I will be able follow my dream without these constraints. For about a year, I have taken English language courses at a university in Washington, D.C., where I have gained a glimpse of American academic life from the inside. I am very impressed by American students' devotion to their studies and the system's ability to support each student's goals. I am therefore especially interested in attending Boston College, which, in addition to offering outstanding math and science courses, is renowned for its emphasis on cultivating students' full development, or "cura personalis." At Boston College, I will be able to focus on my goal of becoming an excellent mathematician.
  I am determined to succeed, but I know that I must overcome many challenges. Sometimes, when I feel discouraged by the obstacles I face as a Korean woman in mathematics, I imagine what my life will be like ten years from now. Armed with a Boston College degree, I will visit my old friend Seung-woo. We will have corresponded over the years, so he'll already know about the many mathematics articles published in my name, and he will be well aware of the international acclaim they received. I will savor the day when Seung-woo admits that I was correct in believing that I could succeed as a mathematician. I will be proud to know that partly due to my achievements, the door to increased opportunities for women in math and science has swung open a little bit wider.
【研究生留学申请书】相关文章:
德国研究生留学申请书11-16
赴日研究生留学申请书10-15
新加坡留学研究生留学的优势08-11
加拿大留学研究生申请书范文12-15
韩国留学研究生10-22
美国研究生留学11-07
法国留学研究生04-17
研究生留学韩国10-10
适合澳洲留学研究生的留学方案01-23