考研复试中自我介绍
  考研复试自我介绍一: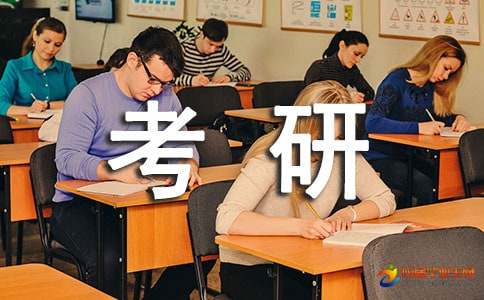 pesonel statement(introduction)
  good morning,my dear teachers,my dear professors.i am very glad to be here for your interview.my name is song yonghao,i am 22 years old .i come from luoyang,a very beautiful aicent city.my undergratuade period will be accomplished in chang'an university in july ,2004;and now,i am trying my best for obtaining a key to tongji university.
  generally speaking ,i am a hard working student especially do the thing i am interested in. i will try my best to finish it no matter how difficult it is. when i was sophomore, i found web design very interesting, so i learned it very hard . to weaver a homepage for myself, i stayed with my pesonel computer for half a month.,and i am the first one in my class who own his homepage. forthermore,i am a person with great perserverence. during the days preparing for the first examination,i insist on running every day, no matter what the weather was like.and just owning to this,i could concentrate on my study and succeeded in the end.
  well ,in my spare time ,i like basketball, tennis and chinese chess. also english is my favorate.i often go to english corner to practise my oral english on every thursday,and write compositions to improve my witten ability .but i know my english is not good enough ,i will continue studying.
  ok, that is all,thank you for your attention.
  my hometown------luoyang
  i am from luoyang,a beautiful city in henan province. it is famous as the "capital of nine dynasties " and enjoy yhe honer that luoyang peony is the best in the world.
  luoyang played a very important role in chinese history. so it has a profound cultural background and many great heritagesites have been well reverved. such as longmen grotto, one of the three grottoes in china ang white horse temple, being regarded as the cradle of chnese buddhism.
  luoyang peony is world-famous. every year, many tourists travel to luoyang to see the beauty of peony .the people in my hometown are friendly, they welcome the travellers from all over the world.
  i like my hometown very much
  考研复试自我介绍二:
  Good morning, everyone! I am glad to be here for this interview. First, let me introduce myself to you. My name is Qin Jiayin. I was born on April 23, 1981. I am a local person.I am graduating from Jilin Normal University this June. I major in Chinese literature. I hope I could get the opportunity to finish my postgraduate courses in Jilin University which I have desired for a long time. I have the confidence because I have such ability! I am a girl who is fervent, outgoing and creative. At the same time, I think I am quick in mind and careful in everything. I am looking forward to my postgraduate studies and life. I will soon prove that your decision of choosing me is the wisest. Thank you for giving me such a valuable opportunity!
  Reasons for taking postgraduate exams:
  First of all, I love my major. Chinese literature is the symbol of the start of Chinese literary modernization. It plays an important part in modernization of our citizens' thoughts. What's more, modern literature is very close to our daily life and it can deeply reflect the styles and features of our society. I am fascinated by the great masters' refreshing or warm or profound styles as well. But I am not easily satisfied with such superficial knowledge. I hope I could have a better understanding in modern literature by studying further. This is a very important reason for me to take the postgraduate exams.
  Next, I love the feeling in the university. It is full of youthful spirit. And I am deeply attracted by the scholarly atmosphere. And the most important, it's my great honor to open my ears to your teaching.
  Finally, I want to talk about a very practical problem. That is my dream of becoming a teacher in the university. I want to realize my dream and make myself to be a well-qualified person. I think the postgraduate studies can enrich my knowledge and make me competent in my future job.
  That's my simple and clear reasons why I took the postgraduate exams.
  My university:
  I'm graduating form Jilin Normal University this June which has a history of 50 years. It shares many same characteristics with Jilin University. Both of them have a refreshing and scholarly atmosphere. Four years' studying there made me an independent, optimistic and strict girl. I appreciate the education my university gave me.
  Thank you for your time!
【考研复试中自我介绍】相关文章:
2.考研复试自我介绍
3.考研复试自我介绍