2021个人英文简历模板
  光阴的迅速,一眨眼就过去了,我们找工作的'时间就要到来,这时候需要开始写简历了哦。一定要好好重视简历喔!以下是小编收集整理的2021个人英文简历模板,欢迎大家分享。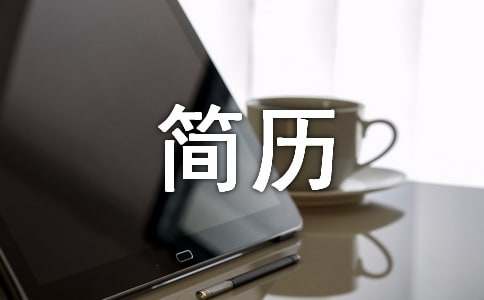 个人英文简历1
  Basic information
  Name: Date of birth: date
  Sex: Height: 1,60 m Marital status:
  National: ID Number:
  Account: the place of origin:
  Personal Summary: studious, able to bear hardships and stand hard, helpfulness, sense of responsibility, dedication, teamwork has a good spirit, the ability to work, and work seriously.
  Highest level of education: college
  Graduate school: The Professional:
  Certificate: accounting qualification certificates, qualification certificates Intermediate Accounting, Computer Intermediate Certificate
  Work experience:
  Contact Address:
  Contact Tel:
  The ability to work and expertise:
  I am a very responsible person, have a responsibility to do anything, and has formed an independent work and study habits. Now employed in well—motivated, has participated in the grid can be hard, and have some work experience.
  Self—evaluation:
  Professional knowledge and years of work experience and practical experience, I have accumulated a certain amount of work experience, and can work independently, good with people, team work and strong, energetic. Point your company for giving me the opportunity to first practice, I will take action and to prove to you, the only company to benefit from it. Aimed at training themselves, to their own platform for a show. The most important thing is the ability, I believe that your company will feel that I am a suitable candidate! Look forward to working with you face—to—face! The face of difficulties and then will use an optimistic attitude to deal with and face serious. Can bring benefits in the same time, I also hope that their work can be fun, learn more!
  个人英文简历2
  Resume
  Current Industry Computer Software Senior Software Engineer
  Target Industry Telecommunication (Equipment? Operation? Value-Added Service), Internet? e-Commerce, Computer Software, Computer Hardware? Network Equipment, IT service? system integration
  Internet Software Engineer, Senior Software Engineer, R&D Engineer, System Analyst, Software Engineer
  Working Experience:
  2006/04-Present Longtop Development DBA
  Company Profile: Longtop Group, established in 1996,
  is one of the leading China-based integrated IT service providers in the world.
  Longtop provides globally sourced strategic IT consulting, software development,
  enterprise application implementation and maintenance,
  and system integration services to Fortune 2000 companies across China and North America.
  According to recent data from CCID Consulting, one of the leading market research firms in China,
  Longtop is one of the leading banking IT service providers in China and one of the top service providers in
  ATM and foreign exchange software.
  Type of Company: Joint Venture
  Size of Company: 1000+
  Location: Xiamen
  Number of People under My Supervision: 3 People
  Responsibilities & Achievements:
  Project: Dubai Stock trading system
  Client: Dubai Exchange Company
  Role: Development DBA
  Environment: Java, Jboss, Oracle 10g, Times ten 6.03
  Responsibilities:
  1. System analysis and Data modeling
  2. PL/SQL programming
  3. Research on Times ten
  4. SQL review
  5. Production environment maintenance.
  Project: ASD HR Plum tree portal system
  Client: American Standard
  Role: Development DBA
  Environment: .Net, Plum tree, PeopleSoft data source, Oracle 9i
  Responsibilities:
  1. Performance tuning
  2. SQL review
  Project: Erickson RLTV website
  Client: Erickson Company
  Role: Development DBA
  Environment: .Net, windows 2003, SQL Server 2005
  Responsibilities:
  1. Database design
  2. T-SQL programming
  2005/04-2006/04 Fujian KIND Technology LTD Senior Software Engineer
  Company Profile: It was built at 1988; the domain includes system integration, information security,
  electronic government affair, e-commerce, machine manufacturing, tenancy and import and export commerce.
  It was identified by ISO9001:2000 quality control system and considered as high-tech
  enterprise in Fujian Province.
  Type of Company: State-owned Company
  Size of Company: 100 - 499
  Location: FuZhou
  Responsibilities & Achievements:
  Project: Fujian organization information management system
  Client: Government office of Fujian province
  Role: main developer
  Environment: .Net, Windows 2003, Oracle 9i
  Responsibilities:
  1. Database design, implement
  2. PL/SQL programming
  3. Performance tuning
  4. Organization tree coding(c#)
  2004/03-2005/04 Hunan NET Electronic Technology Corporation Software Engineer
  Company Profile: It develops Education Software and is one of the TOP-10
  Education software company in China.
  Location: ChangSha
  Responsibilities & Achievements:
  Project: Fangsheng Education technology managing system
  Client: Production
  Role: developer
  Environment: .Net, Windows 2003, SQL Server 2000
  Responsibilities:
  1. Implement 2 sub-modules of this product: equipments stock and borrow.
  2. Response for application deployment.
  Education/Training:
  2000/09-2004/06 Central South Forest University
  Computer science technology Electronic Science and Technology Bachelor
  2006/08/01 Oracle database advanced technology training(Guangzhou, )
  Duration: 1 Week
  2005/09/01 RUP software development training(FuZhou, )
  Duration: 2 Weeks
  Language
  English: Fluent
  Grade of English: Not Passed
  Oral English: Fluent
  Self-appraisal:
  1. 4 years of database related working experience.
  2. Familiar with OOA/OOP/OOD.
  3. Experienced in Oracle database performance tuning and high availability.
  4. Proficient in Data modeling.
  5. Skilled in Times ten.
  6. Good skills of communication, analysis, and team working.
  7. 1+ years of using English as a working language.
【2021个人英文简历模板】相关文章:
2021保险人员个人英文简历模板06-05
个人英文简历模板10-16
IT人员个人英文简历模板10-14
应聘个人英文简历模板03-01
审计个人英文简历模板11-09
金融个人英文简历模板11-09
律师个人英文简历模板11-05
人员个人英文简历模板09-12
客服个人英文简历模板09-12